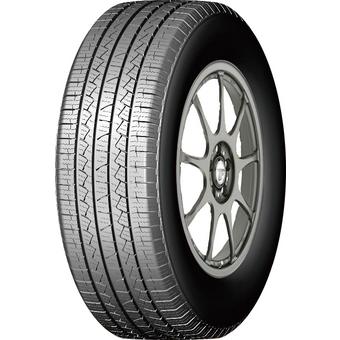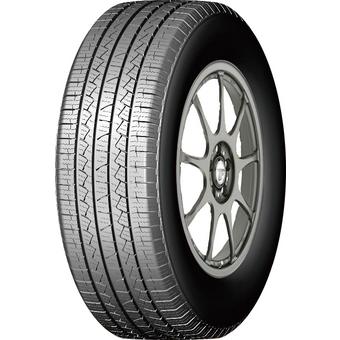 Budget tyre
Good value
Consistent wear and great grip
Autogrip
Autogrip provide quality tyres worldwide. They specialise in world class research & development, design and manufacturing across a full range of high performance car, van, 4x4 and truck. They produce over 10 million tyres per year and also specialise in ultra-high performance tyres up to 32".
Grip 4000
The Autogrip Grip 4000 is a value tyre
How It Works
We've got several finance options to help you spread the cost, covering spends over £99*.
Other tyres in this range
Tyre Variation
Features
Availability
Price
Autogrip Grip 4000 (225/60 R18 100V) 71CC
Out of Stock
£67.99
Autogrip Grip 4000 (225/65 R17 102H)
Out of Stock
£62.99
Autogrip Grip 4000 (245/65 R17 107H)
Out of Stock
£72.99
Autogrip Grip 4000 (245/70 R16 107H)
Out of Stock
£68.99
Autogrip Grip 4000 (205/65 R16 95H) 71CC
Out of Stock
£58.99
Autogrip Grip 4000 (235/60 R16 100H)
Out of Stock
£59.99
Autogrip Grip 4000 (255/65 R16 109H) 72CC
Low Stock
£78.99
Autogrip Grip 4000 (255/65 R17 110H)
Out of Stock
£73.99
Autogrip Grip 4000 (235/60 R17 102H)
Low Stock
£69.99
Autogrip Grip 4000 (215/65 R16 98H)
In Stock
£55.99
Autogrip Grip 4000 (255/70 R15 108H) 72CC
Out of Stock
£74.99
Autogrip Grip 4000 (235/60 R18 107V) XL 71CC
Out of Stock
£74.99
Autogrip Grip 4000 (255/70 R16 111H) 72CC
Out of Stock
£74.99
Autogrip Grip 4000 (235/65 R17 104H)
Low Stock
£67.99
Autogrip Grip 4000 (215/70 R16 100H)
Out of Stock
£65.99
Autogrip Grip 4000 (265/65 R17 112H)
Out of Stock
£78.99
Autogrip Grip 4000 (235/70 R16 106H) 71CC
Out of Stock
£64.99
Autogrip Grip 4000 (225/60 R17 99H) 71CC
Out of Stock
£67.99
Autogrip Grip 4000 (265/70 R15 112H)
Out of Stock
£78.99
Autogrip Grip 4000 (265/70 R16 112H)
Out of Stock
£74.99
Autogrip Grip 4000 (235/75 R15 105H) 71CC
Out of Stock
£69.99
Autogrip Grip 4000 (265/70 R16 115H) 72CC
Out of Stock
£72.99
Autogrip Grip 4000 (265/75 R16 116H) 72CC
Low Stock
£83.99
Autogrip Grip 4000 (275/70 R16 114H) 72CC
Out of Stock
£66.99
Autogrip Grip 4000 XL (235/70 R17 109H)
Out of Stock
£81.99
Autogrip Grip 4000 XL (255/55 R18 109W)
Out of Stock
£76.99
Autogrip Grip 4000 XL (255/60 R18 112V)
Out of Stock
£68.99