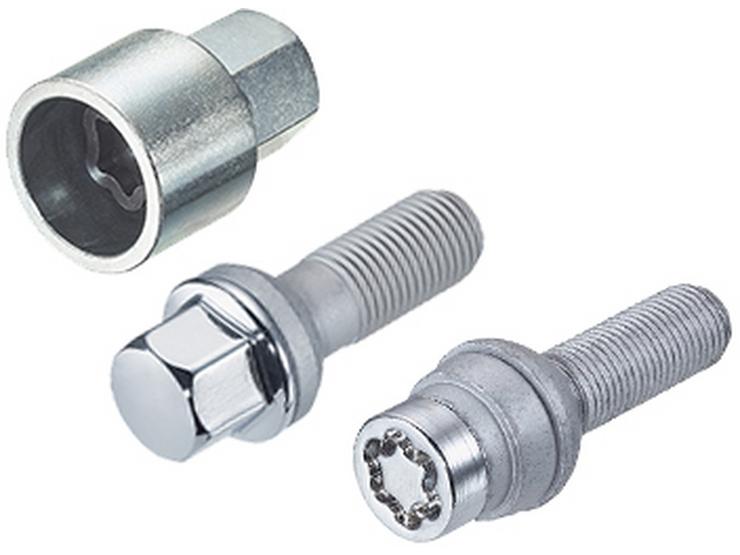 10 people are viewing now
5 purchases during last 48 hours
Security : Standard Install Kit
McGard Locking Wheel Bolt Installation Kit 68044SU
McGard locking wheel bolt installation Kit 68044SU secure your alloy wheels to your car and their two part manufacture makes them impossible to remove with standard tools.
They are made up of three layers of nickel and one layer of microporous chrome. The first layer of nickel is for corrosion resistance; the second layer of nickel is for lustre and the third nickel layer interacts with the microporous chrome layer to disperse rust. Every lock is through-hardened and tempered, achieving the depth of hardness needed for its unsurpassed level of security.
These alloy wheel locking bolts have an M14x1.5 thread type, 17mm hex size, radius R14 seat type, and are ideal for safely and securely attaching alloy wheels to your vehicle.
Features & Benefits:
Thread size: M14 x 1.5
Seat: R14
Shaft Length: 35.4mm
Hex Size: 17mm
Simply replace the original fasteners by premium quality McGard fasteners
Chrome plated for a shiny finish
Computer generated designs allow for an infinite number of key patterns
Secure, anti-theft locking wheel nuts
High-quality German construction
Two part manufacture makes them impossible to remove with standard tools
Included in the set: 4 locking wheel bolts, 16 chrome hex bolts, 1 user friendly key, 1 registration card
Warranty / Guarantee Information: