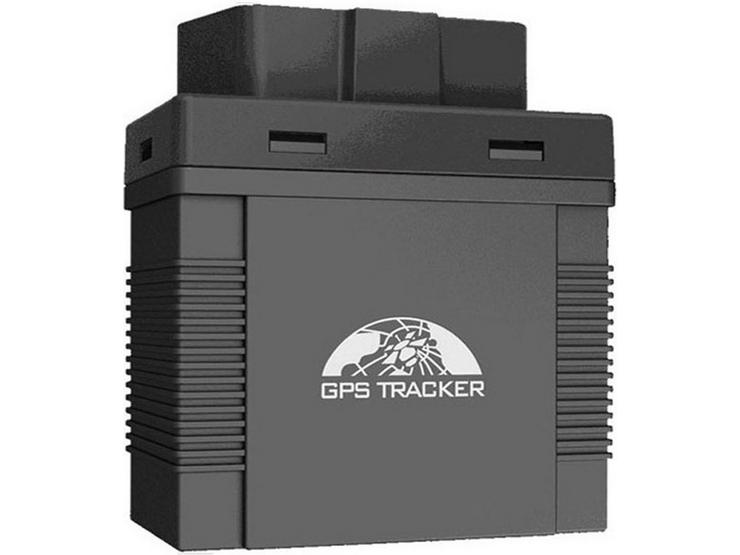 10 people are viewing now
5 purchases during last 48 hours
iTrack OBD GPS Tracker
The iTrack OBD GPS Tracker is the perfect device for monitoring the position and driver behaviour of your vehicle. The GPS306 Tracker can be fitted in seconds by plugging it directly to your vehicle's OBD (On Board Diagnostics) port, allowing either a single vehicle or a large fleet of motors to be tracked using our easy-to-use iTrack Live GPS tracking platform and FREE iOS/Android App.
Once the device is plugged to your OBD port (usually located underneath the steering wheel), you can easily monitor the position of the vehicle in real-time. Depending on your vehicle's comparability, the device is also capable of reading the vehicle odometer, ignition status, speed and engine temperature. There is no need to worry about battery life as the tracker is self-powered by the vehicle once it is plugged in to the OBD port. The in-built accelerometer means the GPS tracker can detect the slightest movement and thereby alerts you once your vehicle is moved.
The vehicle tracker can either send instant on-demand Google Maps location reports via SMS, or alternatively you can use the iTrack Live GPS tracking platform to monitor your assets in real-time online using the free smartphone App (search iTrack Live). All trackers are supplied with a free 14-day trial subscription to iTrack Live. After the trial period ends, you will need to purchase an annual subscription via the tracking platform (£20/year). Historical tracking data will be saved in the cloud for 90 days, allowing you to look where your vehicle has been and observe driving speeds, idle times and simulated route repeats. All trackers are supplied with a FREE O2 SIM card that can simply be topped up using any phone. You can also use any other 2G compatible SIM card with iTrack GPS Trackers.
Use the GPS tracker as a listening device:
Simply call the tracking device from your mobile phone and the GPS tracker will answer the one-way call discretely, allowing you to listen.
Real-time live GPS tracking:
Simply create a user account on iTrack Live. Then configure your device to work in live tracking mode and you can monitor your asset 24/7 in real-time on a PC, tablet or smartphone. This method of GPS tracking uses megabytes of data and typically costs less than 50p per month using the O2 SIM card included with the tracker.
Features & Benefits:
Real-time live GPS tracking
Geofence feature allows user to be notified when asset moves in/out of a specified boundary
Shock sensor technology allows user to be immediately notified via SMS if the asset detects any disturbance
Manage multiple assets within the same tracking iTrack Live GPS tracking platform, allowing you to see all your assets on a single map
SiRF Star III GPS Module
Plug & Play – Easily fit directly to vehicle OBD Port
Speed alerts and geofence function
In-built microphone for use as a listening device
SOS button for use in emergency
Easily transferable between vehicles
IP67 waterproof rated
Dimensions: 64.5mm x 50mm x 27mm
Weight: 370g
Back-up Battery: 3.7V 200mAh Li-ion battery
Warranty Information:
Additional Note:
Included in the box:
OBD Port GPS Tracker
O2 Pay-As-You-Go SIM card
User manual
Quick user guide