Haynes Manuals
Find what's right for your vehicle
Enter your registration number and we'll only show you appropriate products.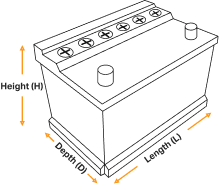 Check which battery is right for my car
Not only is learning how to maintain and repair your car richly rewarding, it is also hugely cost-effective too. You'll be able to get intimately familiar with all of your car's features, know how to spot common problems and how to fix them yourself. All of this and more is possible thanks to the trusted Haynes car manuals. Available here across a wide range of makes and models, they contain clearly illustrated step-by-step guides written by experts for that particular vehicle.
Go one step beyond your standard BMW owners manual and really get under the skin of your car, make sure you can keep your Ford Transit moving and your bottom line healthy, or even learn broader skills such as welding , bodywork repairs and electrical systems. Both digital downloads and print copies are available to buy, with free same day click & collect for the latter option. Take your first steps towards saving yourself money on maintenance and repairs with a Haynes car repair guide!