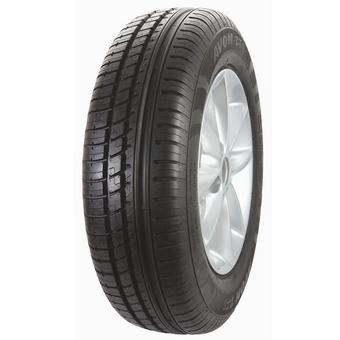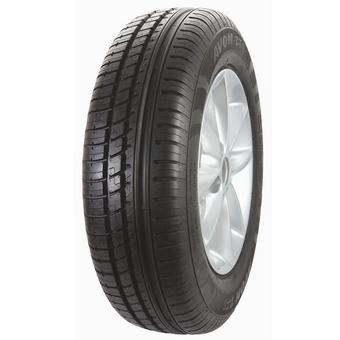 Price includes valve*, balance and environmental disposal of your old tyres - no hidden extras! *Specialist valves will incur an additional charge. Please enquire in centre.
High quality tyres since 1904
Improved aquaplaning performance
Good steering response
summer
Avon is an outstanding quality tyre brand, providing excellent performance at a reasonable price. They have tyres suitable for a wide array of vehicles, which are all made to exact standards for every element they are designed to perform in. Avon is a UK brand with over 100 years experience which, although now part of the worldwide Cooper tyres brand, still has much of the production here in the UK. It is one of the most reliable tyre brands available and is very popular among fleet companies for the mileage it provides and the value for money.
Modern pattern for everyday use
Three wide circumferential grooves combined with open inner shoulders to provide improved aquaplaning performance
Improved noise control using Avon pitch sequencing technology
Conforms to the latest EU legislation for noise
Quiet running
Wide range of fitments for family cars
Good steering response
Other tyres in this range
Tyre Variation
Features
Availability
Price
Avon ZT5 (155/65 R14 75T)
summer
Out of Stock
£45.99
Avon ZT5 (165/70 R13 79T)
summer
Out of Stock
£57.99
Avon ZT5 (155/70 R13 75T)
summer
Out of Stock
£53.99
Avon ZT5 (165/70 R13 79T) 2013
summer
In Stock
£57.99
Avon ZT5 (175/65 R15 84T) 2014
summer
Out of Stock
£66.99
Avon ZT5 (155/70 R13 75T) 2013
summer
Low Stock
£53.99
Avon ZT5 (165/70 R14 81T)
summer
Out of Stock
£58.99
Avon ZT5 (175/70 R13 82T)
summer
Out of Stock
£57.99
Avon ZT5 (165/60 R14 75H)
summer
Out of Stock
£65.99
Avon ZT5 (165/70 R14 81T) 2013
summer
Out of Stock
£58.99
Avon ZT5 (175/70 R13 82T) 2014
summer
In Stock
£57.99
Avon ZT5 (165/60 R14 75T) 2013
summer
Out of Stock
£61.99
Avon ZT5 (175/65 R13 80T)
summer
Out of Stock
£70.99
Avon ZT5 (175/70 R14 84T)
summer
Out of Stock
£67.99
Avon ZT5 (165/65 R13 77T)
summer
Out of Stock
£62.99
Avon ZT5 (175/65 R13 80T) 2013
summer
In Stock
£70.99
Avon ZT5 (175/70 R14 84T) 2014
summer
Out of Stock
£68.99
Avon ZT5 (165/65 R13 77T) 2013
summer
In Stock
£62.99
Avon ZT5 (175/65 R14 82H)
summer
Out of Stock
£76.99
Avon ZT5 (185/55 R14 80H)
summer
Out of Stock
£71.99
Avon ZT5 (185/60 R15 84H)
summer
Out of Stock
£69.99
Avon ZT5 (175/65 R14 82T)
summer
Out of Stock
£54.99
Avon ZT5 XL (175/70 R14 88T)
summer
Out of Stock
£72.99
Avon ZT5 (165/65 R14 79T) 2013
summer
Out of Stock
£54.99
Avon ZT5 (195/55 R15 85H)
summer
Out of Stock
£82.99
Avon ZT5 (185/55 R15 82H)
summer
Out of Stock
£81.99
Avon ZT5 (185/65 R14 86H)
summer
Out of Stock
£68.99
Avon ZT5 (175/65 R14 82T) 2014
summer
Out of Stock
£55.99
Avon ZT5 (165/65 R15 81T)
summer
Out of Stock
£72.99
Avon ZT5 XL (175/70 R14 88T) 2014
summer
Out of Stock
£72.99
Avon ZT5 (185/60 R14 82H)
summer
Out of Stock
£60.99
Avon ZT5 (155/65 R13 73T) 2013
summer
Out of Stock
£56.99
Avon ZT5 (195/60 R15 88H)
summer
Out of Stock
£71.99
Avon ZT5 (185/65 R14 86T)
summer
Out of Stock
£51.99
Avon ZT5 (165/65 R15 81T) 2013
summer
Out of Stock
£72.99
Avon ZT5 (185/60 R14 82T)
summer
Out of Stock
£61.99
Avon ZT5 (175/65 R15 84H)
summer
Out of Stock
£67.99
Avon ZT5 XL (185/60 R15 88H)
summer
Out of Stock
£73.99
Avon ZT5 (185/65 R14 86T) 2014
summer
Out of Stock
£51.99
Avon ZT5 (195/65 R15 91H)
summer
Out of Stock
£58.99
Avon ZT5 XL (195/65 R15 95H)
summer
Out of Stock
£73.99
Avon ZT5 (195/65 R15 91T)
summer
Out of Stock
£59.99
Avon ZT5 (185/65 R15 88H)
summer
Out of Stock
£68.99
Avon ZT5 XL (195/65 R15 95T) 2014
summer
Out of Stock
£69.99
Avon ZT5 (205/55 R16 91H)
summer
Out of Stock
£68.99
Avon ZT5 XL (205/60 R15 95H)
summer
Out of Stock
£84.99
Avon ZT5 (185/65 R15 88T) 2014
summer
Out of Stock
£61.99
Avon ZT5 (205/60 R16 92H)
summer
Out of Stock
£87.99
Avon ZT5 (205/65 R15 94H)
summer
Out of Stock
£92.99
Avon ZT5 (185/70 R14 88H)
summer
Out of Stock
£93.99
Avon ZT5 XL (165/70 R14 85T)
summer
Out of Stock
£72.99
Avon ZT5 (185/70 R14 88T)
summer
Out of Stock
£75.99
Avon ZT5 XL (165/70 R14 85T) 2014
summer
Out of Stock
£68.99
Avon ZT5 (185/70 R14 88T) 2014
summer
Out of Stock
£71.99
Avon ZT5 XL (175/65 R14 86T) 2014
summer
Out of Stock
£58.99