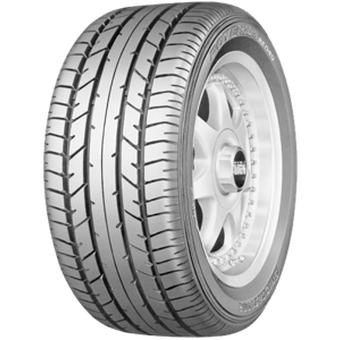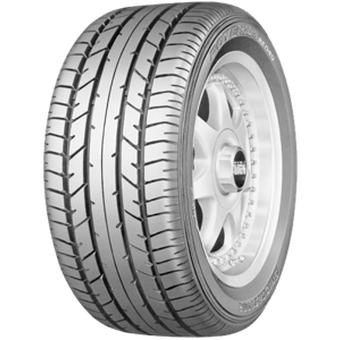 Fully fitted
Price includes valve*, balance and environmental disposal of your old tyres - no hidden extras! *Specialist valves will incur an additional charge. Please enquire in centre.
Excellent German-engineered tyres
Superb cornering
Precise steering and grip
summer

run-flat
Out of Stock
The Bridgestone Potenza RE040 tyre is a premium quality summer tyre suitable for all vehicles. Designed to provide good road grip, the Potenza RE040 is great in both dry and wet weather.
Bridgestone Potenza RE040
Excellent premium quality summer tyre
Precise, responsive handling
Quiet and comfortable ride
Superior handling in wet and dry conditions
Other tyres in this range
Tyre Variation
Features
Availability
Price
Bridgestone Potenza RE040 (245/40 R18 93Y) RFT NZ 70FE
summer

run-flat
Out of Stock
£181.99
Bridgestone Potenza RE040 AO (205/55 R16 91V)
summer

ao
Out of Stock
£74.99
Bridgestone Potenza RE040 BZ (175/55 R17 81W)
summer
Low Stock
£150.99
Bridgestone Potenza RE040 BZ (235/60 R16 100W)
summer
Out of Stock
£143.99
Bridgestone Potenza RE040 XL CZ (255/45 R18 103Y)
summer
Out of Stock
£175.99
Bridgestone Potenza RE040 GZ (255/45 R18 99Y)
summer
Out of Stock
£74.99
Bridgestone Potenza RE040 Z (215/45 R16 86W)
summer
In Stock
£127.99
Bridgestone Potenza RE040 RFT *BMW SZ (245/45 R18 96W)
Out of Stock
£166.99
Bridgestone Potenza RE040 RFT *BMW SZ (275/40 R18 99W)
Out of Stock
£229.99
Bridgestone Potenza RE040 XL BZ (235/50 R18 101Y)
summer
Low Stock
£136.99