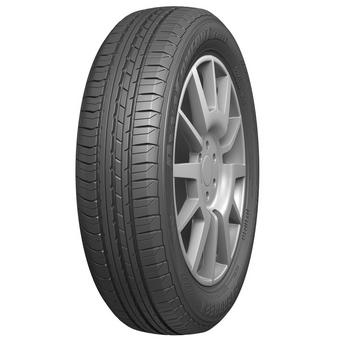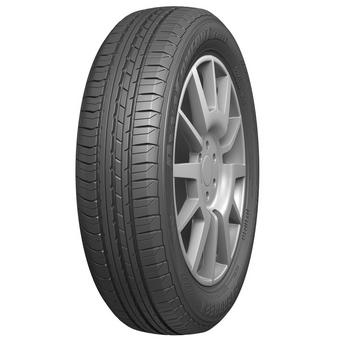 Fully fitted
Price includes valve*, balance and environmental disposal of your old tyres - no hidden extras! *Specialist valves will incur an additional charge. Please enquire in centre.
High performance tyre
All weather grip
Reduced road noise
summer
The Evergreen DynaControl EH226 is a high performance tyre for smaller passenger vehicles with cutting edge tread design and all-weather grip.
The DynaControl EH226 has flared outer blocks and a sequential design that ensures maximum grip when cornering. The cutting edge asymmetric design ensures excellent all weather grip and comfort. The advanced silica compound means drivers get more miles between changeovers. A varied tread arrangement reduces road noise and ensures a comfortable drive.
Other tyres in this range
Tyre Variation
Features
Availability
Price
Evergreen DynaControl EH226 (165/65 R15 81T)
summer
In Stock
£58.99
Evergreen DynaControl EH226 (175/65 R14 86T) XL 68EC
summer
Out of Stock
£45.99
Evergreen DynaControl EH226 (185/55 R15 82V)
summer
In Stock
£57.99
Evergreen DynaControl EH226 (165/70 R14 81T)
summer
In Stock
£50.99
Evergreen DynaControl EH226 (175/65 R15 84H)
summer
In Stock
£54.99
Evergreen DynaControl EH226 (185/65 R14 86H)
summer
In Stock
£53.99
Evergreen DynaControl EH226 (185/55 R15 82V) 68EC
summer
Out of Stock
£45.99
Evergreen DynaControl EH226 (165/70 R14 81T) 68EC
summer
Out of Stock
£45.99
Evergreen DynaControl EH226 (185/65 R14 86H) 68EC
summer
Out of Stock
£45.99
Evergreen DynaControl EH226 (175/65 R15 84H) 68EC
summer
Out of Stock
£45.99
Evergreen DynaControl EH226 (195/50 R16 88V) XL
summer
In Stock
£63.99
Evergreen DynaControl EH226 (185/55 R16 87V) XL 68EC
summer
Out of Stock
£45.99
Evergreen DynaControl EH226 (195/65 R15 91H) 68EC
summer
Out of Stock
£45.99
Evergreen DynaControl EH226 (185/65 R15 88H)
summer
In Stock
£54.99
Evergreen DynaControl EH226 (205/65 R16 95H) 68EC
summer
In Stock
£74.99
Evergreen DynaControl EH226 (165/70 R14 85T) XL
summer
In Stock
£52.99
Evergreen DynaControl EH226 (175/70 R13 82T)
summer
In Stock
£46.99
Evergreen DynaControl EH226 (195/50 R16 88V) XL 68EC
summer
Out of Stock
£45.99
Evergreen DynaControl EH226 (185/55 R16 87V) XL 68FC
summer
In Stock
£74.99
Evergreen DynaControl EH226 (195/65 R15 91V)
summer
In Stock
£57.99
Evergreen DynaControl EH226 (185/65 R15 88H) 68EC
summer
Out of Stock
£45.99
Evergreen DynaControl EH226 (165/70 R14 85T) XL 68EC
summer
Out of Stock
£45.99
Evergreen DynaControl EH226 (155/60 R15 74H)
summer
In Stock
£61.99
Evergreen DynaControl EH226 (185/60 R14 82H)
summer
In Stock
£52.99
Evergreen DynaControl EH226 (195/55 R15 85V)
summer
In Stock
£58.99
Evergreen DynaControl EH226 (175/70 R13 82T) 68EC
summer
Out of Stock
£45.99
Evergreen DynaControl EH226 (195/65 R15 91V) 68EC
summer
Out of Stock
£45.99
Evergreen DynaControl EH226 (185/70 R14 88H)
summer
In Stock
£62.99
Evergreen DynaControl EH226 (175/60 R13 77H)
summer
In Stock
£60.99
Evergreen DynaControl EH226 (155/65 R14 79T) XL
summer
In Stock
£53.99