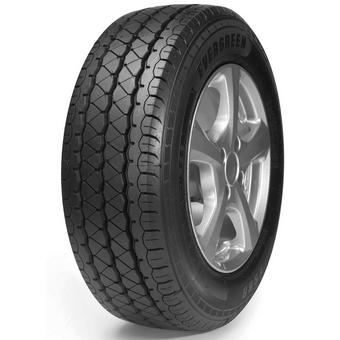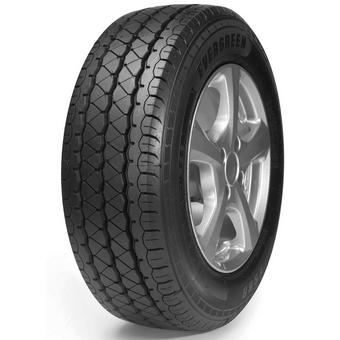 Fully fitted
Price includes valve*, balance and environmental disposal of your old tyres - no hidden extras! *Specialist valves will incur an additional charge. Please enquire in centre.
Good value quality van tyre
Comfortable drive
Excellent performance on both wet and dry roads
summer
Designed for durability and handling in commercial van applications, the ES88 performs exceptionally well in all weather conditions.
Other tyres in this range
Tyre Variation
Features
Availability
Price
Evergreen ES88 (195/65 R16 104/102R) 72CB
summer
In Stock
£61.99
Evergreen ES88 (205/75 R16 110/108R) 72CA
summer
In Stock
£91.99
Evergreen ES88 (195/65 R16 104R)
summer
In Stock
£73.99
Evergreen ES88 (155/80 R13 85/83Q) 72FB
summer
Out of Stock
£61.99
Evergreen ES88 (205/80 R14 109/107R) 72CA
summer
In Stock
£80.99
Evergreen ES88 (195/70 R15 104/102R) 72EB
summer
In Stock
£61.99
Evergreen ES88 (165/70 R13 88/86Q) 72FA
summer
In Stock
£61.99
Evergreen ES88 (215/60 R16 103/101T) 72CA
summer
In Stock
£90.99
Evergreen ES88 (195/70 R15 104R)
summer
In Stock
£80.99
Evergreen ES88 (175/65 R14 90/88T) 72EA
summer
Out of Stock
£61.99
Evergreen ES88 (215/65 R16 109/107R) 72CA
summer
Out of Stock
£61.99
Evergreen ES88 (195/75 R16 107/105R) 72CB
summer
Out of Stock
£61.99
Evergreen ES88 (175/70 R14 95/93Q) 72EA
summer
In Stock
£78.99
Evergreen ES88 (215/70 R15 109/107S) 72CA
summer
Out of Stock
£61.99
Evergreen ES88 (195/75 R16 107R)
summer
In Stock
£86.99
Evergreen ES88 (185/75 R16 104/102R) 72EA
summer
Out of Stock
£61.99
Evergreen ES88 (215/75 R16 116/114R) 72CA
summer
Out of Stock
£61.99
Evergreen ES88 (195/80 R14 106/104Q) 72CB
summer
Out of Stock
£61.99
Evergreen ES88 (185/80 R14 102/100Q) 72EB
summer
Out of Stock
£61.99
Evergreen ES88 (225/65 R16 112/110R) 69CA
summer
Out of Stock
£61.99
Evergreen ES88 (195/80 R14 106Q)
summer
In Stock
£80.99
Evergreen ES88 (185/80 R14 102Q)
summer
In Stock
£71.99
Evergreen ES88 (225/70 R15 112/110R) 72CA
summer
Out of Stock
£61.99
Evergreen ES88 (195/80 R15 106/104R) 72CA
summer
Out of Stock
£61.99
Evergreen ES88 (195/60 R16 99/97T) 72EA
summer
In Stock
£95.99
Evergreen ES88 (225/75 R16 121/120R) 72CA
summer
In Stock
£103.99
Evergreen ES88 (205/65 R16 107/105R) 72CA
summer
Out of Stock
£61.99
Evergreen ES88 (235/65 R16 121/119R) 70CA
summer
Out of Stock
£61.99