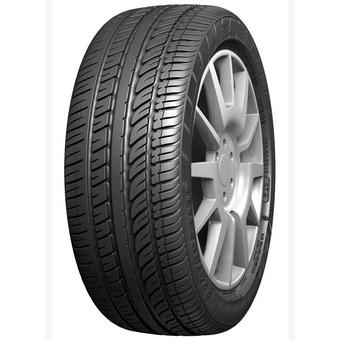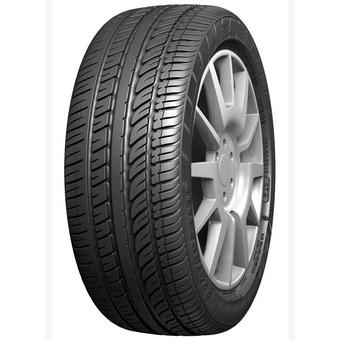 Fully fitted
Price includes valve*, balance and environmental disposal of your old tyres - no hidden extras! *Specialist valves will incur an additional charge. Please enquire in centre.
Good value quality tyre
Excellent handling and grip
Improved fuel consumption
The EU72 is a tyre designed for optimal handling. The silica based compound provides low rolling resistance to save you money on your fuel consumption.
Other tyres in this range
Tyre Variation
Features
Availability
Price
Evergreen EU72 (205/45 R16 83W)
In Stock
£70.99
Evergreen EU72 (205/45 R16 83W) 73EB
Out of Stock
£58.99
Evergreen EU72 (205/45 R16 87W) XL 73EB
In Stock
£58.99
Evergreen EU72 (215/35 R18 84W) XL 72EB
Out of Stock
£58.99
Evergreen EU72 (225/50 R17 98W)
Out of Stock
£91.99
Evergreen EU72 (205/45 R17 88W) XL 73EB
Out of Stock
£58.99
Evergreen EU72 (215/40 R17 87W) XL 72EB
Low Stock
£58.99
Evergreen EU72 (205/50 R16 87W)
Out of Stock
£63.99
Evergreen EU72 (235/45 R17 97W) XL 74CB
Out of Stock
£58.99
Evergreen EU72 XL (205/45 R17 88W)
In Stock
£70.99
Evergreen EU72 (215/45 R17 91W) XL 73EB
Out of Stock
£58.99
Evergreen EU72 XL (225/45 R18 95W)
In Stock
£83.99
Evergreen EU72 (225/55 R16 95W)
Low Stock
£91.99
Evergreen EU72 (235/45 R19 99W) XL 72CB
Out of Stock
£58.99
Evergreen EU72 XL (205/50 R17 93W)
In Stock
£79.99
Evergreen EU72 (205/50 R16 87W) 73EB
Out of Stock
£58.99
Evergreen EU72 XL (245/45 R18 100W)
In Stock
£101.99
Evergreen EU72 (215/50 R17 95W) XL 73EB
Out of Stock
£58.99
Evergreen EU72 XL (225/55 R16 99W)
In Stock
£91.99
Evergreen EU72 (225/55 R16 95W) 73EB
Out of Stock
£58.99
Evergreen EU72 XL (205/55 R16 94W)
Out of Stock
£62.99
Evergreen EU72 (215/55 R16 93W)
Out of Stock
£74.99
Evergreen EU72 (205/50 R17 93W) XL 73EB
In Stock
£58.99
Evergreen EU72 XL (235/35 R19 91Y)
In Stock
£94.99
Evergreen EU72 (225/55 R16 99W) XL 73CB
Low Stock
£58.99
Evergreen EU72 XL (215/35 R18 84W)
In Stock
£78.99
Evergreen EU72 (245/35 R19 93Y) XL 72CB
Low Stock
£58.99
Evergreen EU72 XL (235/40 R18 95W)
In Stock
£92.99
Evergreen EU72 (225/55 R17 97W)
In Stock
£94.99
Evergreen EU72 (215/55 R16 93W) 73EB
Out of Stock
£58.99
Evergreen EU72 (205/55 R16 91W)
Out of Stock
£58.99
Evergreen EU72 (205/40 R17 84W) XL 72EB
Out of Stock
£58.99
Evergreen EU72 XL (215/40 R17 87W)
In Stock
£78.99
Evergreen EU72 (245/45 R17 99W) XL 72CB
Out of Stock
£58.99
Evergreen EU72 (225/55 R17 97W) 73EB
Out of Stock
£58.99
Evergreen EU72 XL (235/45 R17 97W)
In Stock
£83.99
Evergreen EU72 (205/55 R16 91W) 73EB
Out of Stock
£58.99
Evergreen EU72 (215/55 R16 97W) XL 73CB
Out of Stock
£58.99
Evergreen EU72 XL (215/45 R17 91W)
In Stock
£74.99
Evergreen EU72 (245/45 R18 100W) XL 72CB
Out of Stock
£58.99
Evergreen EU72 (235/35 R19 91Y) XL 72EB
Out of Stock
£58.99
Evergreen EU72 XL (235/45 R19 99W)
In Stock
£122.99
Evergreen EU72 (205/55 R16 94W) XL 73CB
Out of Stock
£58.99
Evergreen EU72 (225/40 R18 92W) XL 72EB
Out of Stock
£58.99
Evergreen EU72 XL (215/50 R17 95W)
In Stock
£79.99
Evergreen EU72 (235/40 R18 95W) XL 71EB
In Stock
£58.99
Evergreen EU72 XL (235/50 R18 101W)
In Stock
£108.99
Evergreen EU72 (225/45 R17 94W) XL 73EB
Out of Stock
£58.99
Evergreen EU72 XL (215/55 R16 97W)
Out of Stock
£74.99
Evergreen EU72 (255/50 R19 107Y) XL 72CB
In Stock
£109.99
Evergreen EU72 (235/45 R17 94W) 74CB
In Stock
£58.99
Evergreen EU72 XL (245/35 R19 93Y)
In Stock
£97.99
Evergreen EU72 (225/45 R18 95W) XL 72EB
In Stock
£58.99
Evergreen EU72 XL (205/40 R17 84W)
In Stock
£64.99
Evergreen EU72 XL (225/40 R18 92W)
Out of Stock
£79.99
Evergreen EU72 XL (245/40 R18 97Y)
Out of Stock
£94.99
Evergreen EU72 XL (205/45 R16 87W)
In Stock
£64.99
Evergreen EU72 XL (225/45 R17 94W)
Out of Stock
£69.99
Evergreen EU72 XL (245/45 R17 99W)
In Stock
£83.99