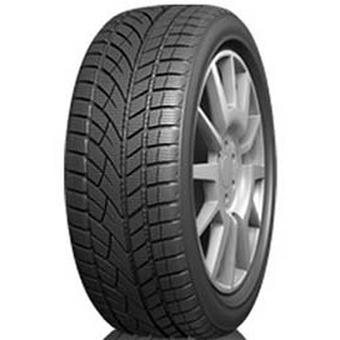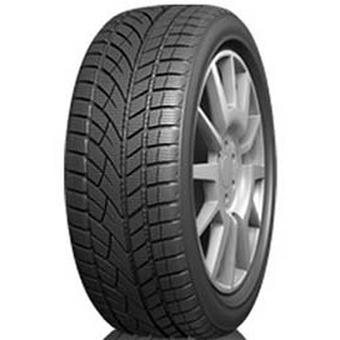 Fully fitted
Price includes valve*, balance and environmental disposal of your old tyres - no hidden extras! *Specialist valves will incur an additional charge. Please enquire in centre.
Winter tyre
Asymmetic tread pattern
Designed for safety in cold weather
winter
The EW66 has a silica based compound and asymmetric tread pattern designed for safety in cold weather conditions.
Other tyres in this range
Tyre Variation
Features
Availability
Price
Evergreen EW66 (225/40 R19 93V) XL 72EC
winter
In Stock
£125.99
Evergreen EW66 (225/45 R17 91H)
winter
In Stock
£93.99
Evergreen EW66 (225/55 R17 97H)
winter
Low Stock
£106.99
Evergreen EW66 (245/40 R18 97H) XL 72EC
winter
Out of Stock
£111.99
Evergreen EW66 (205/50 R17 89H)
winter
Low Stock
£96.99
Evergreen EW66 (225/65 R17 102S)
winter
Out of Stock
£115.99
Evergreen EW66 (245/40 R19 98H) XL 72EC
winter
Out of Stock
£136.99
Evergreen EW66 XL (255/50 R19 107H)
winter
In Stock
£139.99
Evergreen EW66 (205/55 R17 95H) XL 72EC
winter
In Stock
£98.99
Evergreen EW66 (235/40 R18 95V) XL 72EC
winter
In Stock
£111.99
Evergreen EW66 (245/45 R18 100H) XL 72EC
winter
In Stock
£115.99
Evergreen EW66 (215/45 R17 87H)
winter
In Stock
£83.99
Evergreen EW66 (235/45 R17 94H)
winter
In Stock
£97.99
Evergreen EW66 (255/35 R19 96H) XL 72EC
winter
In Stock
£135.99
Evergreen EW66 (215/55 R17 94H)
winter
Out of Stock
£98.99
Evergreen EW66 (235/45 R18 98H) XL 72EC
winter
Low Stock
£120.99
Evergreen EW66 (255/40 R19 100V) XL 72EC
winter
Out of Stock
£135.99
Evergreen EW66 (215/55 R18 99H) XL 72EC
winter
In Stock
£134.99
Evergreen EW66 (235/55 R17 99H)
winter
In Stock
£125.99
Evergreen EW66 (255/55 R18 109H) XL 72CC
winter
Low Stock
£138.99
Evergreen EW66 (235/55 R18 104H) XL 72EC
winter
In Stock
£138.99
Evergreen EW66 XL (195/65 R15 95T)
winter
Out of Stock
£74.99
Evergreen EW66 (235/65 R17 104S)
winter
Low Stock
£127.99
Evergreen EW66 XL (205/45 R17 88H)
winter
Out of Stock
£92.99
Evergreen EW66 XL (225/40 R18 92H)
winter
In Stock
£96.99
Evergreen EW66 XL (225/50 R17 98H)
winter
Out of Stock
£103.99