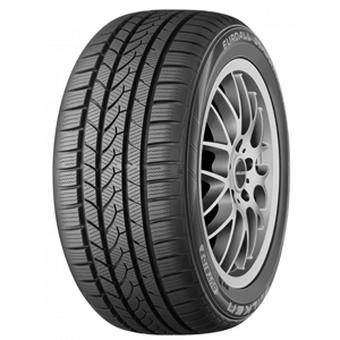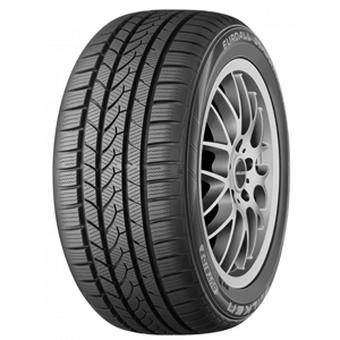 15% off
4 tyres when using our mobile fitting service.
Enter code:
BF15 at checkout
*Subject to availability.
T&Cs apply
Excellent value All Season tyre
Improved traction on wet, dry and snowy roads
Reduced tyre noise
all-season
The AS200 is an allseason tyre and provides great traction and short braking distances, even on snow. Great handling and stable grip when cornering in wet conditions. Also provides a comfortable drive and low noise.
Other tyres in this range
Tyre Variation
Features
Availability
Price
Falken AS200 (155/65 R14 75T)
all-season
Out of Stock
£50.99
Falken AS200 (175/70 R13 82T)
all-season
Out of Stock
£50.99
Falken AS200 (195/60 R15 88H)
all-season
Out of Stock
£70.99
Falken AS200 (225/45 R17 94V) XL 69FC
all-season
Out of Stock
£84.99
Falken AS200 (165/70 R14 81T)
all-season
Out of Stock
£53.99
Falken AS200 (215/50 R17 95V) MFS XL
all-season
Out of Stock
£115.99
Falken AS200 (235/60 R18 107H) XL
all-season
Out of Stock
£130.99
Falken AS200 (155/70 R13 75T)
all-season
Out of Stock
£47.99
Falken AS200 (245/45 R18 100V) MFS XL
all-season
Out of Stock
£144.99
Falken AS200 (225/55 R16 99V) XL 69FC
all-season
Out of Stock
£124.99
Falken AS200 (195/65 R15 91V)
all-season
Out of Stock
£58.99
Falken AS200 XL (175/65 R15 88T)
all-season
Low Stock
£63.99
Falken AS200 (225/55 R17 101V) MFS XL
all-season
Out of Stock
£137.99
Falken AS200 (165/60 R14 79T) XL
all-season
In Stock
£108.99
Falken AS200 (215/55 R17 98V) MFS XL
all-season
Out of Stock
£124.99
Falken AS200 (195/50 R15 82H)
all-season
Out of Stock
£65.99
Falken AS200 (205/45 R17 88V) MFS XL
all-season
Out of Stock
£115.99
Falken AS200 (165/60 R15 81T)
all-season
Out of Stock
£70.99
Falken AS200 XL (185/60 R15 88H)
all-season
Out of Stock
£71.99
Falken AS200 (225/55 R18 98V)
all-season
Out of Stock
£116.99
Falken AS200 (175/65 R14 82T)
all-season
Out of Stock
£52.99
Falken AS200 (205/50 R17 93V) MFS XL
all-season
Out of Stock
£110.99
Falken AS200 (215/60 R17 96H)
all-season
Out of Stock
£101.99
Falken AS200 (195/50 R16 88V) MFS XL
all-season
Out of Stock
£84.99
Falken AS200 (165/65 R14 79T)
all-season
Out of Stock
£56.99
Falken AS200 (225/65 R17 102V)
all-season
Out of Stock
£108.99
Falken AS200 (215/65 R16 98H)
all-season
Out of Stock
£88.99
Falken AS200 (195/55 R15 85H)
all-season
Out of Stock
£78.99
Falken AS200 (185/60 R14 82H)
all-season
Out of Stock
£55.99
Falken AS200 (235/45 R17 97V) MFS XL
all-season
Out of Stock
£86.99
Falken AS200 (215/65 R16 98H) 71EC
all-season
Out of Stock
£88.99
Falken AS200 (165/65 R15 81T)
all-season
Out of Stock
£63.99
Falken AS200 (175/65 R15 88T) XL 69EC
all-season
Out of Stock
£63.99
Falken AS200 (205/55 R17 95V) MFS XL
all-season
Out of Stock
£109.99
Falken AS200 (235/50 R18 101V) MFS XL
all-season
Out of Stock
£140.99
Falken AS200 XL (225/50 R17 98V)
all-season
Out of Stock
£111.99
Falken AS200 (225/40 R18 92V) MFS XL
all-season
Out of Stock
£106.99
Falken AS200 (185/60 R15 88H) XL 69EC
all-season
Out of Stock
£71.99
Falken AS200 (195/55 R16 87V)
all-season
Out of Stock
£94.99
Falken AS200 XL (225/55 R16 99V)
all-season
Out of Stock
£124.99
Falken AS200 (235/55 R17 103V) MFS XL
all-season
Out of Stock
£128.99
Falken AS200 (225/45 R17 94V) MFS XL
all-season
Out of Stock
£84.99
Falken AS200 XL (235/65 R17 108V)
all-season
Out of Stock
£121.99
Falken AS200 (185/50 R16 81V) MFS 69FC
all-season
Out of Stock
£85.99