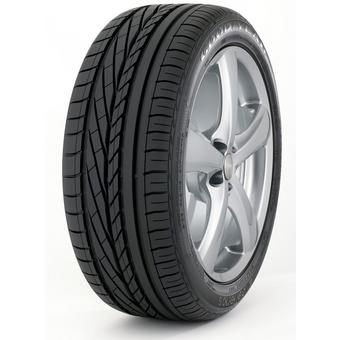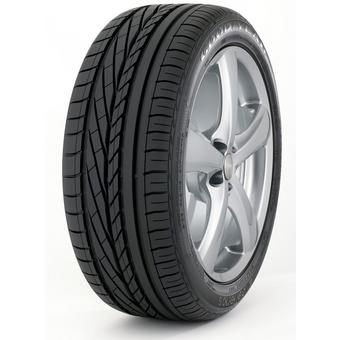 Up to £50 off your next Halfords Purchase*
Voucher amount subject to rim size and quantity purchased *T&Cs apply
Price includes valve*, balance and environmental disposal of your old tyres - no hidden extras! *Specialist valves will incur an additional charge. Please enquire in centre.
Good quality tyre with long heritage
Good grip in wet and dry
Good handling
Out of Stock
The Goodyear Excellence is a three-in-one tyre that delivers superb grip, handling and comfort.
Other tyres in this range
Tyre Variation
Features
Availability
Price
Goodyear Excellence (235/65 R17 104W) AO 70EB
summer

ao
Out of Stock
£125.99
Goodyear Excellence FP ROF * (225/55 R17 97Y) 2014
summer

run-flat
In Stock
£132.99
Goodyear Excellence (245/40 R20 99Y) FP ROF XL *BMW 69EC
In Stock
£202.99
Goodyear Excellence FP ROF XL *BMW (245/40 R20 99Y) 2014
In Stock
£219.99
Goodyear Excellence FP ROF * (245/45 R18 96Y)
summer

run-flat
Out of Stock
£196.99
Goodyear Excellence ROF XL *BMW (245/40 R19 98Y)
In Stock
£196.99
Goodyear Excellence (275/35 R20 102Y) FP ROF XL *BMW 73EC
In Stock
£202.99
Goodyear Excellence FP ROF XL *BMW (275/35 R20 102Y)
In Stock
£237.99
Goodyear Excellence FP ROF *BMW (195/55 R16 87H)
In Stock
£111.99
Goodyear Excellence XL AO (235/60 R18 107W)
summer

ao
Out of Stock
£161.99
Goodyear Excellence * (225/55 R17 97Y)
summer
In Stock
£105.99
Goodyear Excellence FP ROF XL BMW (245/40 R20 99Y)
Out of Stock
£254.99
Goodyear Excellence FP ROF *BMW (195/55 R16 87V)
In Stock
£113.99
Goodyear Excellence *BMW (225/55 R17 97W)
summer

bm
In Stock
£105.99
Goodyear Excellence FP XL (225/45 R17 94W)
summer
Out of Stock
£87.99
Goodyear Excellence FP ROF *BMW (245/45 R19 98Y)
In Stock
£174.99
Goodyear Excellence AO (235/55 R17 99V) 2015
summer

ao
In Stock
£108.99
Goodyear Excellence FP XL (275/40 R20 106Y)
summer
Out of Stock
£193.99
Goodyear Excellence FP ROF *BMW (245/55 R17 102V)
In Stock
£210.99
Goodyear Excellence AO (235/60 R18 103W)
summer

ao
In Stock
£114.99
Goodyear Excellence (195/65 R15 91H)
summer
Out of Stock
£61.99
Goodyear Excellence RHD (195/65 R15 91H)
summer
Out of Stock
£67.99
Goodyear Excellence FP ROF *BMW (245/55 R17 102W)
In Stock
£180.99
Goodyear Excellence FP AO (235/55 R19 101W)
summer

ao
In Stock
£120.99
Goodyear Excellence (215/60 R16 95H)
summer
Out of Stock
£125.99
Goodyear Excellence ROF *BMW (245/40 R19 94Y)
In Stock
£191.99
Goodyear Excellence FP ROF MOE (225/45 R17 91W)
In Stock
£97.99
Goodyear Excellence FP AO (255/45 R20 101W)
summer

ao
In Stock
£179.99
Goodyear Excellence (215/60 R16 95V)
summer
Out of Stock
£79.99
Goodyear Excellence ROF *BMW (275/35 R19 96Y)
In Stock
£257.99
Goodyear Excellence FP ROF MOE (225/45 R17 91Y)
In Stock
£97.99
Goodyear Excellence FP MO (215/45 R17 87V)
summer

mo
Out of Stock
£113.99
Goodyear Excellence ROF *BMW (275/40 R19 101Y)
In Stock
£200.99
Goodyear Excellence FP ROF MOE (245/40 R17 91W)
Out of Stock
£182.99
Goodyear Excellence ROF XL (225/50 R17 98W)
summer

run-flat
In Stock
£137.99
Goodyear Excellence (235/65 R17 104W) FP AO 70EB
summer
Out of Stock
£116.99