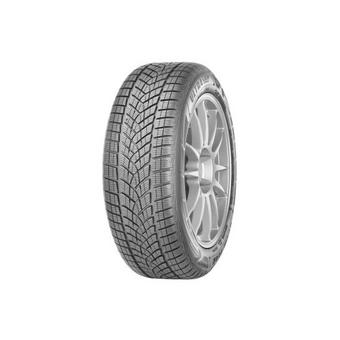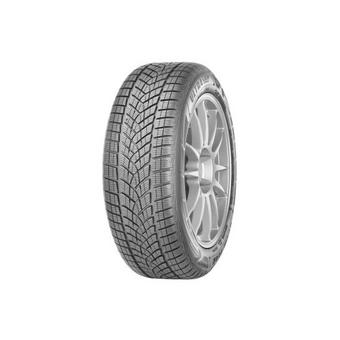 15% off
4 tyres when using our mobile fitting service.
Enter code:
BF15 at checkout
*Subject to availability.
T&Cs apply
Shorter braking distance on all winter roads
Improved grip through optimal road contact
Superior handling performance on snowy and icy roads
winter
Tread Optimal Performance Indicator
Allows the driver to change tyres at the correct interval for optimal winter performance.
Interlocking sipes and tread design
Better balance between dry handling and snow performance.
Optimal road contact patch
Enhanced grip and braking performance.
SUV optimized sipe and block arrangements
Enhanced braking and traction on snowy and icy roads.
Other tyres in this range
Tyre Variation
Features
Availability
Price
Goodyear UltraGrip Performance SUV G1 (235/60 R17 102H)
winter
In Stock
£153.99
Goodyear UltraGrip Performance SUV G1 (225/60 R18 104V) XL
winter
Out of Stock
£197.99
Goodyear UltraGrip Performance SUV G1 (275/40 R20 106V) FP XL
winter
In Stock
£238.99
Goodyear UltraGrip Performance SUV G1 (225/55 R18 102V) FP XL
winter
Low Stock
£160.99
Goodyear UltraGrip Performance SUV G1 (225/65 R17 102H)
winter
Out of Stock
£162.99
Goodyear UltraGrip Performance SUV G1 (255/55 R18 109H) XL
winter
Low Stock
£142.99
Goodyear UltraGrip Performance SUV G1 (265/50 R20 111V) FP XL
winter
Out of Stock
£263.99
Goodyear UltraGrip Performance SUV G1 (275/45 R21 110V) FP XL MO1
winter
Out of Stock
£288.99
Goodyear UltraGrip Performance SUV G1 (275/45 R20 110V) FP XL
winter
Out of Stock
£245.99
Goodyear UltraGrip Performance SUV G1 (235/65 R17 104H)
winter
Out of Stock
£149.99
Goodyear UltraGrip Performance SUV G1 (225/65 R17 106H) XL
winter
In Stock
£201.99
Goodyear UltraGrip Performance SUV G1 (215/70 R16 104H) XL
winter
Out of Stock
£146.99
Goodyear UltraGrip Performance SUV G1 (235/60 R18 107H) XL
winter
Out of Stock
£177.99
Goodyear UltraGrip Performance SUV G1 (265/60 R18 114H) XL
winter
Out of Stock
£206.99
Goodyear UltraGrip Performance SUV G1 (225/55 R19 99V)
winter
Low Stock
£181.99
Goodyear UltraGrip Performance SUV G1 (255/50 R20 109V) FP XL
winter
Out of Stock
£244.99
Goodyear UltraGrip Performance SUV G1 (265/50 R19 110V) FP XL
winter
Out of Stock
£206.99
Goodyear UltraGrip Performance SUV G1 (235/50 R19 99V) AO
winter
Low Stock
£222.99
Goodyear UltraGrip Performance SUV G1 (255/55 R18 109H) XL SCT
winter
Out of Stock
£182.99
Goodyear UltraGrip Performance SUV G1 (215/55 R18 99V) XL
winter
In Stock
£164.99
Goodyear UltraGrip Performance SUV G1 (235/55 R18 104H) XL
winter
Out of Stock
£196.99
Goodyear UltraGrip Performance SUV G1 (255/55 R18 109V) XL SCT
winter
Out of Stock
£185.99
Goodyear UltraGrip Performance SUV G1 (255/55 R20 110V) XL
winter
Out of Stock
£252.99
Goodyear UltraGrip Performance SUV G1 (255/50 R19 107V) FP XL SCT
winter
Out of Stock
£212.99
Goodyear UltraGrip Performance SUV G1 (255/50 R19 107V) FP XL
winter
Out of Stock
£172.99
Goodyear UltraGrip Performance SUV G1 (255/55 R19 111H) XL AO
winter
Out of Stock
£227.99
Goodyear UltraGrip Performance SUV G1 (275/45 R20 110V) FP XL SCT
winter
Out of Stock
£287.99
Goodyear UltraGrip Performance SUV G1 (255/55 R18 109V) XL
winter
Out of Stock
£145.99
Goodyear UltraGrip Performance SUV G1 (215/60 R17 100V) XL
winter
In Stock
£151.99
Goodyear UltraGrip Performance SUV G1 (235/60 R17 106H) XL
winter
Out of Stock
£190.99
Goodyear UltraGrip Performance SUV G1 (215/70 R16 100T)
winter
Out of Stock
£141.99
Goodyear UltraGrip Performance SUV G1 (225/60 R17 103V) XL
winter
Out of Stock
£176.99
Goodyear UltraGrip Performance SUV G1 (215/60 R17 96H)
winter
Low Stock
£125.99
Goodyear UltraGrip Performance SUV G1 (255/55 R19 111V) XL
winter
In Stock
£270.99
Goodyear UltraGrip Performance SUV G1 (235/65 R17 108H) XL
winter
Out of Stock
£167.99
Goodyear UltraGrip Performance SUV G1 255/55 R19 111V XL
Out of Stock
£270.99
Goodyear UltraGrip Performance SUV G1 235/55 R19 105V XL
winter
Out of Stock
£177.99
Goodyear UltraGrip Performance SUV G1 215/65 R17 99V
winter
Out of Stock
£170.99
Goodyear UltraGrip Performance SUV G1 235/55 R19 105V XL
Out of Stock
£227.99