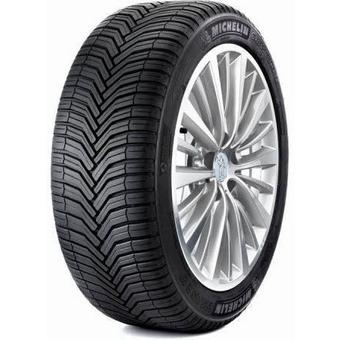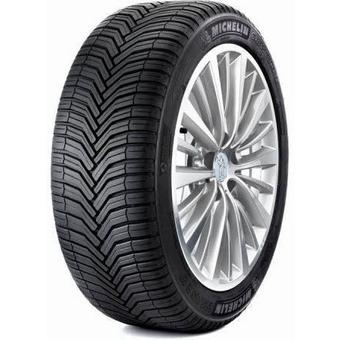 Up to £50 off your next Halfords Purchase*
Voucher amount subject to rim size and quantity purchased *T&Cs apply
Price includes valve*, balance and environmental disposal of your old tyres - no hidden extras! *Specialist valves will incur an additional charge. Please enquire in centre.
Top quality all season tyre for occasional snowy weather
Benefits of a summer tyre in braking, longevity and fuel efficiency
Superior traction benfits in winter
Out of Stock
The Michelin Cross Climate leads the way in giving summer tyre levels of performance in braking, longevity and fuel efficiency and yet delivers some of the benefits of a winter tyre with superior traction in cold or occasionally snowy conditions.
Other tyres in this range
Tyre Variation
Features
Availability
Price
Michelin Cross Climate XL (195/65 R15 95V)
Out of Stock
£55.99
Michelin Cross Climate XL (205/50 R17 93W)
Out of Stock
£142.99
Michelin Cross Climate XL (205/55 R16 94V)
Out of Stock
£104.99
Michelin Cross Climate XL (225/50 R17 98V)
Out of Stock
£173.99
Michelin CrossClimate (225/60 R16 102W) XL
Out of Stock
£156.99
Michelin Cross Climate XL (225/55 R16 99W)
Out of Stock
£132.99
Michelin Cross Climate XL (205/60 R16 96V)
Out of Stock
£134.99
Michelin Cross Climate XL (225/55 R17 101W)
Out of Stock
£178.99
Michelin Cross Climate XL (215/50 R17 95W)
Out of Stock
£153.99
Michelin CrossClimate (165/70 R14 85T) XL
In Stock
£69.99
Michelin Cross Climate XL (215/60 R16 99V)
Out of Stock
£133.99
Michelin CrossClimate (175/70 R14 88T) XL
In Stock
£81.99
Michelin Cross Climate XL (215/60 R17 100V)
Out of Stock
£159.99
Michelin Cross Climate XL (185/65 R15 92T)
Out of Stock
£75.99
Michelin CrossClimate (185/65 R14 86H)
Low Stock
£78.99
Michelin Cross Climate XL (215/65 R16 102V)
Out of Stock
£119.99
Michelin Cross Climate XL (185/65 R15 92V)
Out of Stock
£88.99
Michelin CrossClimate (205/55 R17 95V) XL
Out of Stock
£165.99
Michelin Cross Climate XL (225/45 R17 94W)
Out of Stock
£127.99
Michelin Cross Climate XL (195/55 R16 91V)
Out of Stock
£124.99
Michelin CrossClimate (215/45 R17 91W) XL
Out of Stock
£145.99
Michelin Cross Climate XL (195/60 R16 93V)
Out of Stock
£107.99
Michelin CrossClimate (225/40 R18 92Y) XL
Out of Stock
£166.99
Michelin CrossClimate (225/55 R18 102V) XL AO 69BB
ao
In Stock
£153.99
Michelin CrossClimate XL (175/65 R14 86H)
In Stock
£61.99
Michelin CrossClimate XL (185/60 R14 86H)
In Stock
£68.99
Michelin CrossClimate XL (215/65 R17 103V)
Out of Stock
£140.99
Michelin CrossClimate XL (225/60 R17 103V)
Out of Stock
£168.99