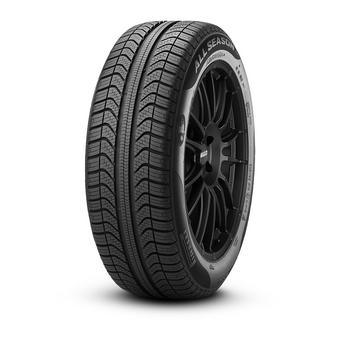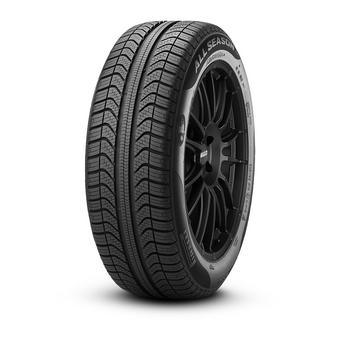 15% off
4 tyres when using our mobile fitting service.
Enter code:
BF15 at checkout
*Subject to availability.
T&Cs apply
Pirelli's Cinturato All Season Plus is designed for drivers living in urban areas that are looking for an innovative and alternative mobility solution.
all-season

mo
Pirelli's Cinturato All Season Plus has a new tread pattern compound that improves performance in both winter and summer conditions, with a special focus on snow and wet, giving you a safer drive. The tyre has a directional tread pattern design which provides excellent braking and handling in wet conditions. It's 3D sipe technology improves handling on dry road as well as reducing the braking distance.
Other tyres in this range
Tyre Variation
Features
Availability
Price
Pirelli Cinturato All Season Plus (185/65 R15 88H) 69EB
all-season
Out of Stock
£95.99
Pirelli Cinturato All Season Plus (205/55 R16 91V) 69CB
all-season
In Stock
£80.99
Pirelli Cinturato All Season Plus (215/55 R18 99V) SI XL 69CB
all-season
Out of Stock
£148.99
Pirelli Cinturato All Season Plus (195/55 R16 87H) 69EB
all-season
Out of Stock
£109.99
Pirelli Cinturato All Season Plus (205/55 R16 91V) SI 69CB
all-season
Low Stock
£90.99
Pirelli Cinturato All Season Plus (225/65 R17 106V) XL 69CB
all-season
Out of Stock
£163.99
Pirelli Cinturato All Season Plus (215/60 R17 100V) SI XL 69CB
all-season
Out of Stock
£133.99
Pirelli Cinturato All Season Plus (195/55 R16 87H) SI 69EB
all-season
Out of Stock
£113.99
Pirelli Cinturato All Season Plus (205/55 R17 95V) SI XL 69CB
all-season
Low Stock
£132.99
Pirelli Cinturato All Season Plus (235/50 R18 101V) SI XL 69CB
all-season
In Stock
£280.99
Pirelli Cinturato All Season Plus (215/65 R16 102V) XL 69CB
all-season
Out of Stock
£143.99
Pirelli Cinturato All Season Plus (195/55 R16 87V) 69EB
all-season
Low Stock
£106.99
Pirelli Cinturato All Season Plus (205/60 R16 92V) 69CB
all-season
Low Stock
£103.99
Pirelli Cinturato All Season Plus (165/60 R15 77H) 69EB
all-season
Out of Stock
£104.99
Pirelli Cinturato All Season Plus (225/40 R18 92Y) SI XL 69CB
all-season
In Stock
£126.99
Pirelli Cinturato All Season Plus (235/55 R17 103V) SI XL 69CB
all-season
Low Stock
£148.99
Pirelli Cinturato All Season Plus (195/55 R16 87V) SI 69EB
all-season
In Stock
£138.99
Pirelli Cinturato All Season Plus (215/45 R16 90W) SI XL 69EB
all-season
Out of Stock
£153.99
Pirelli Cinturato All Season Plus (175/65 R15 84H) 69EB
all-season
In Stock
£75.99
Pirelli Cinturato All Season Plus (235/55 R18 104V) SI XL 69CB
all-season
Out of Stock
£171.99
Pirelli Cinturato All Season Plus (195/65 R15 91H) 69EB
all-season
Out of Stock
£71.99
Pirelli Cinturato All Season Plus (225/45 R17 94W) SI XL 69CB
all-season
Low Stock
£108.99
Pirelli Cinturato All Season Plus (185/55 R15 82H) 69EB
all-season
Low Stock
£83.99
Pirelli Cinturato All Season Plus (215/45 R17 91W) SI XL 69CB
all-season
Out of Stock
£154.99
Pirelli Cinturato All Season Plus (195/65 R15 91V) 69EB
all-season
Low Stock
£70.99
Pirelli Cinturato All Season Plus (225/45 R17 94W) XL 69CB
all-season
Low Stock
£94.99
Pirelli Cinturato All Season Plus (185/55 R15 82H) SI 69CB
all-season
Out of Stock
£104.99
Pirelli Cinturato All Season Plus (215/50 R17 95W) SI XL 69CB
all-season
In Stock
£162.99
Pirelli Cinturato All Season Plus (205/50 R17 93W) SI XL 69CB
all-season
Out of Stock
£179.99
Pirelli Cinturato All Season Plus (225/50 R17 98W) SI XL 69CB
all-season
Low Stock
£137.99
Pirelli Cinturato All Season Plus (185/55 R16 83V) 69EB
all-season
In Stock
£101.99
Pirelli Cinturato All Season Plus (205/50 R17 93W) XL 69CB
all-season
Out of Stock
£144.99
Pirelli Cinturato All Season Plus (225/50 R17 98W) XL 69CB
all-season
Low Stock
£158.99
Pirelli Cinturato All Season Plus (185/60 R15 88H) XL 69CB
all-season
Low Stock
£86.99
Pirelli Cinturato All Season Plus (215/55 R16 97V) XL 69CB
all-season
In Stock
£118.99
Pirelli Cinturato All Season Plus (205/55 R16 91H) 69CB
all-season
Low Stock
£83.99
Pirelli Cinturato All Season Plus (225/55 R17 101W) SI XL 69CB
all-season
Out of Stock
£158.99
Pirelli Cinturato All Season Plus (215/55 R17 98W) SI XL 69CB
all-season
Low Stock
£149.99
Pirelli Cinturato All Season Plus (225/60 R17 103V) SI XL 69CB
all-season
Out of Stock
£180.99
Pirelli Cinturato All Season Plus (235/50 R19 99W) KS MO 68AB
all-season

mo
Low Stock
£382.99
Pirelli Cinturato All Season Plus (225/55 R17 97Y) MO 69AB
all-season

mo
Out of Stock
£170.99
Pirelli Cinturato All Season Plus (225/60 R18 104W) XL *BMW 71AB
all-season

bm
In Stock
£158.99
Pirelli Cinturato All Season Plus (235/55 R18 100W) KS MO 68AB
all-season

mo
Out of Stock
£180.99
Pirelli Cinturato All Season Plus (225/50 R18 99W) XL *BMW 70AB
all-season

bm
In Stock
£152.99
Pirelli Cinturato All Season Plus (235/40 R18 95Y) XL 72CA
all-season
In Stock
£116.99
Pirelli Cinturato All Season Plus (225/55 R17 97W) *BMW 69AB
all-season

bm
In Stock
£136.99
Pirelli Cinturato All Season Plus (225/45 R18 95W) SI XL
all-season
Out of Stock
£196.99
Pirelli Cinturato All Season Plus (215/60 R16 99V) SI XL
all-season
Out of Stock
£247.99
Pirelli Cinturato All Season Plus (225/55 R17 101Y) XL
all-season
In Stock
£142.99
Pirelli Cinturato All Season Plus (205/50 R17 93W) XL
all-season
Low Stock
£144.99