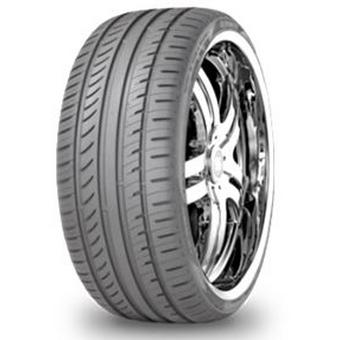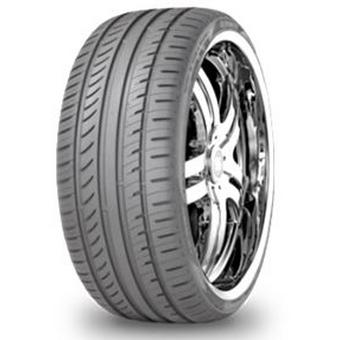 Price includes valve*, balance and environmental disposal of your old tyres - no hidden extras! *Specialist valves will incur an additional charge. Please enquire in centre.
Great value sports tyre
Excellent handling
Excellent wet performance
summer
Runway
Runway provide quality tyres at a great value price. Runway specialises in world class research & development with five technology centres worldwide including UK, USA and Germany.
Performance 926
Runway's Performance 926 is a great value sports tyre. It has been designed with rigid shoulder blocks to reduce pattern movement during cornering to provide excellent handling. A new advanced silica compound has been used to improve grip in both wet and dry conditions. Its four wide longitudinal grooves efficiently evacuates water to give you safety and performance.
Other tyres in this range
Tyre Variation
Features
Availability
Price
Runway Performance 926 (205/50 R16 91W) XL 72EC
summer
In Stock
£57.99
Runway Performance 926 (235/35 R19 91W) XL 72EB
summer
In Stock
£69.99
Runway Performance 926 (205/50 R17 93W) XL 72EC
summer
In Stock
£58.99
Runway Performance 926 (235/40 R18 95W) XL 72EB
summer
Out of Stock
£48.99
Runway Performance 926 (215/40 R17 87W) XL 72EC
summer
In Stock
£56.99
Runway Performance 926 (245/45 R18 100W) XL 72EC
summer
In Stock
£71.99
Runway Performance 926 (235/40 R18 95W) XL 72EC
summer
In Stock
£63.99
Runway Performance 926 (215/40 R17 87W) XL 72FB
summer
Out of Stock
£48.99
Runway Performance 926 (255/35 R20 97W) XL 73EB
summer
In Stock
£80.99
Runway Performance 926 (235/45 R17 97W) XL 72EC
summer
Out of Stock
£63.99
Runway Performance 926 (195/45 R15 78V) 70EC
summer
Out of Stock
£51.99
Runway Performance 926 (215/45 R17 91W) XL 72EC
summer
In Stock
£54.99
Runway Performance 926 XL (205/40 R17 84W)
summer
In Stock
£53.99
Runway Performance 926 (245/35 R19 93W) XL 72FB
summer
Out of Stock
£80.99
Runway Performance 926 (195/45 R16 84V) XL 72EC
summer
In Stock
£50.99
Runway Performance 926 (225/40 R18 92W) XL 72EC
summer
In Stock
£55.99
Runway Performance 926 (245/40 R17 91W) 71EC
summer
In Stock
£68.99
Runway Performance 926 (195/50 R15 82V) 70EC
summer
In Stock
£48.99
Runway Performance 926 (225/45 R17 94W) XL 72EC
summer
In Stock
£55.99
Runway Performance 926 XL (235/45 R17 97W)
summer
In Stock
£64.99
Runway Performance 926 (245/40 R18 97W) XL 72EC
summer
In Stock
£67.99
Runway Performance 926 (195/50 R16 88V) XL 72EC
summer
In Stock
£53.99
Runway Performance 926 (225/45 R18 95W) XL 72EB
summer
Out of Stock
£48.99
Runway Performance 926 XL (255/35 R18 94W)
summer
In Stock
£73.99
Runway Performance 926 (245/40 R18 97W) XL 72FB
summer
Out of Stock
£48.99
Runway Performance 926 (205/45 R16 87W) XL 72EC
summer
In Stock
£56.99
Runway Performance 926 (225/45 R18 95W) XL 72EC
summer
In Stock
£62.99
Runway Performance 926 (245/45 R17 99W) XL 72EB
summer
Out of Stock
£48.99
Runway Performance 926 (205/45 R17 88W) XL 72EC
summer
In Stock
£56.99
Runway Performance 926 (225/50 R17 98W) XL 72EC
summer
In Stock
£61.99
Runway Performance 926 (245/45 R17 99W) XL 72EC
summer
In Stock
£71.99