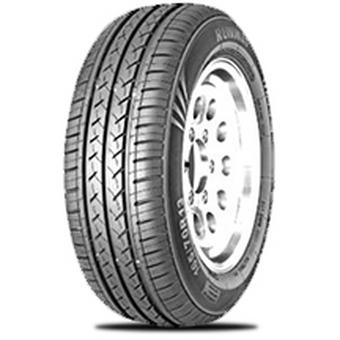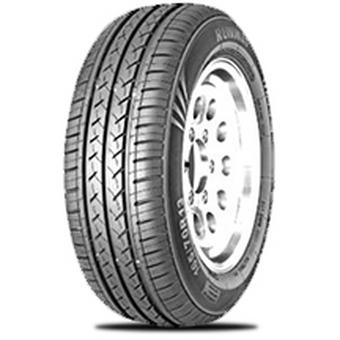 Price includes valve*, balance and environmental disposal of your old tyres - no hidden extras! *Specialist valves will incur an additional charge. Please enquire in centre.
Great quality value tyres
Provides comfort and excellent steering response
Designed for small family sedan vehicles
summer
Out of Stock
Runway
Runway provide quality tyres at a great value price. Runway specialises in world class research & development with five technology centres worldwide including UK, USA and Germany.
Enduro 726
Runway's Enduro 726 is a great value tyre designed for small family sedan cars. The tyre has four wide circumferential grooves to efficiently eject water and provide outstanding performances in wet conditions. It's advanced tread design provides a quiet and comfortable ride. It also has extended shoulder grooves to improve cornering stability.
Other tyres in this range
Tyre Variation
Features
Availability
Price
Runway Enduro 726 (175/80 R14 88T)
summer
In Stock
£50.99
Runway Enduro 726 (135/80 R13 70T)
summer
Out of Stock
£44.99
Runway Enduro 726 (185/70 R13 86T)
summer
Out of Stock
£49.99
Runway Enduro 726 (145/70 R13 71T)
summer
In Stock
£44.99
Runway Enduro 726 (185/70 R14 88H)
summer
In Stock
£52.99
Runway Enduro 726 (145/80 R13 75T)
summer
In Stock
£41.99
Runway Enduro 726 (195/70 R14 91T)
summer
In Stock
£53.99
Runway Enduro 726 (155/70 R13 75T)
summer
In Stock
£40.99
Runway Enduro 726 (205/70 R15 96H)
summer
In Stock
£60.99
Runway Enduro 726 (155/80 R13 79T)
summer
In Stock
£42.99
Runway Enduro 726 XL (165/70 R14 85T)
summer
Out of Stock
£44.99
Runway Enduro 726 (165/70 R13 79T)
summer
In Stock
£42.99
Runway Enduro 726 XL (175/70 R14 88T)
summer
In Stock
£48.99
Runway Enduro 726 (165/80 R13 83T)
summer
In Stock
£43.99
Runway Enduro 726 (175/70 R13 82T)
summer
In Stock
£43.99