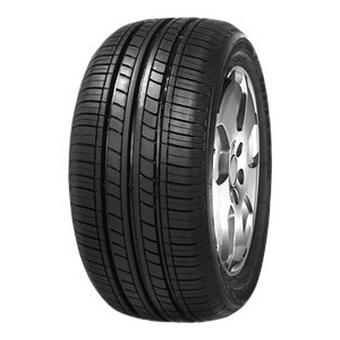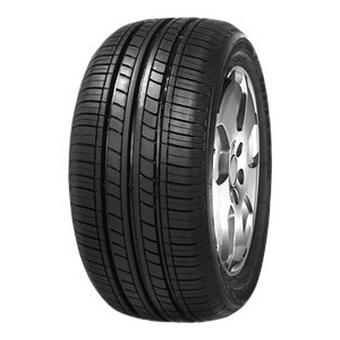 Price includes valve*, balance and environmental disposal of your old tyres - no hidden extras! *Specialist valves will incur an additional charge. Please enquire in centre.
Good quality value tyres
Excellent grip in wet and dry conditions
summer
Runway
Runway provide quality tyres at a great value price. Runway specialises in world class research & development with five technology centres worldwide including UK, USA and Germany.
Enduro HP
Runway's Enduro HP is a good quality value tyre. It has four enlarged circumferential main grooves design that improves wet handling and minimizes aquaplaning. Its continuous centre rib design enhances straight driving performance and comfort. The tyre has been produced using an advanced silica tread compound which results in excellent grip in both dry and wet conditions.
Other tyres in this range
Tyre Variation
Features
Availability
Price
Runway Enduro HP (185/60 R14 82H)
summer
In Stock
£46.99
Runway Enduro HP (195/60 R15 88H)
summer
In Stock
£48.99
Runway Enduro HP (205/55 R16 91V)
summer
In Stock
£49.99
Runway Enduro HP (175/65 R14 82T)
summer
In Stock
£41.99
Runway Enduro HP (155/65 R13 73H)
summer
Low Stock
£47.99
Runway Enduro HP (195/60 R15 88V)
summer
Out of Stock
£49.99
Runway Enduro HP (185/65 R14 86H)
summer
In Stock
£47.99
Runway Enduro HP (205/60 R15 91H)
summer
Low Stock
£56.99
Runway Enduro HP (175/65 R15 84H)
summer
Out of Stock
£49.99
Runway Enduro HP XL (215/60 R16 99H)
summer
In Stock
£66.99
Runway Enduro HP (155/65 R14 75T)
summer
Out of Stock
£43.99
Runway Enduro HP (215/50 R17 95W) XL 68CC
summer
In Stock
£63.99
Runway Enduro HP (195/65 R15 91H)
summer
In Stock
£49.99
Runway Enduro HP (225/55 R17 101W) XL 68CC
summer
In Stock
£72.99
Runway Enduro HP XL (215/60 R16 99V)
summer
In Stock
£63.99
Runway Enduro HP (185/65 R15 88H)
summer
Out of Stock
£49.99
Runway Enduro HP (205/60 R15 91V)
summer
Low Stock
£55.99
Runway Enduro HP (215/55 R17 94W) 67CC
summer
In Stock
£67.99
Runway Enduro HP (165/60 R14 75H)
summer
In Stock
£49.99
Runway Enduro HP (195/65 R15 91V)
summer
Low Stock
£49.99
Runway Enduro HP (185/55 R14 80H)
summer
Out of Stock
£49.99
Runway Enduro HP XL (225/55 R16 99W)
summer
In Stock
£65.99
Runway Enduro HP (225/60 R18 100H) 67CC
summer
In Stock
£87.99
Runway Enduro HP (195/55 R15 85V)
summer
In Stock
£51.99
Runway Enduro HP XL (235/55 R17 103W)
summer
Low Stock
£85.99
Runway Enduro HP (205/60 R16 92H)
summer
In Stock
£60.99
Runway Enduro HP (215/55 R18 99V) XL 67CC
summer
In Stock
£96.99
Runway Enduro HP (165/65 R13 77T)
summer
In Stock
£40.99
Runway Enduro HP (185/55 R15 82V)
summer
In Stock
£49.99
Runway Enduro HP (205/50 R15 89V) XL 68CC
summer
Out of Stock
£60.99
Runway Enduro HP XL (165/65 R14 83T)
summer
Out of Stock
£45.99
Runway Enduro HP (205/55 R15 88V) 67EC
summer
Out of Stock
£60.99
Runway Enduro HP (205/65 R15 94H)
summer
In Stock
£58.99
Runway Enduro HP XL (185/60 R15 88H)
summer
In Stock
£49.99
Runway Enduro HP XL (195/55 R16 91V)
summer
In Stock
£54.99
Runway Enduro HP (215/65 R15 96H) 67CC
summer
Out of Stock
£68.99
Runway Enduro HP XL (205/55 R16 94W)
summer
Low Stock
£53.99
Runway Enduro HP XL (215/55 R16 97W)
summer
In Stock
£58.99