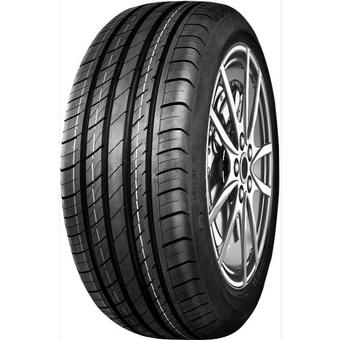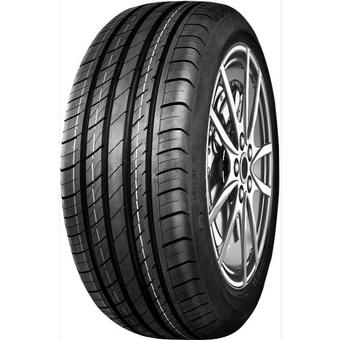 15% off
4 tyres when using our mobile fitting service.
Enter code:
BF15 at checkout
*Subject to availability.
T&Cs apply
Excellent handling and cornering
Improved driving stability
Enhanced grip in wet
summer
The Sailwin Sportway 56 is an ultra high-performance car tyre for ultra high-performance and sporty vehicles with a wide range of sizes up to 24" rim size, ensuring a reliable and comfortable drive.
Sailwin Sportway 56 extra information
Asymmetric tread pattern with lateral grooves help to provide excellent drainage. Wide and large shoulder blocks ensure excellent handling and cornering, helping to improve driving performance.
The strong central rib helps to improve driving stability.
The linked tread design helps to reduce noise and enhance grip on wet surfaces.
Other tyres in this range
Tyre Variation
Features
Availability
Price
Sailwin Sportway 56 (215/35 R18 84W) XL 72EC
summer
In Stock
£64.99
Sailwin Sportway 56 (195/40 R17 81W) XL 72EC
summer
In Stock
£81.99
Sailwin Sportway 56 (215/40 R17 83W) 71EC
summer
Out of Stock
£101.99
Sailwin Sportway 56 (195/45 R16 84W) XL 72EC
summer
In Stock
£50.99
Sailwin Sportway 56 (215/40 R18 89W) XL 72EC
summer
In Stock
£65.99
Sailwin Sportway 56 (225/35 R19 84W) 71EC
summer
Out of Stock
£67.99
Sailwin Sportway 56 (195/50 R16 84V) 71EC
summer
In Stock
£52.99
Sailwin Sportway 56 (225/55 R19 99V) 71EC
summer
In Stock
£78.99
Sailwin Sportway 56 (215/45 R17 91W) XL 72EC
summer
In Stock
£50.99
Sailwin Sportway 56 (225/35 R20 90W) XL 72EC
summer
Out of Stock
£80.99
Sailwin Sportway 56 (205/40 R17 84W) XL 72EC
summer
In Stock
£46.99
Sailwin Sportway 56 (215/45 R18 93W) XL 72EC
summer
In Stock
£68.99
Sailwin Sportway 56 (225/40 R18 92W) XL 72EC
summer
In Stock
£48.99
Sailwin Sportway 56 (235/55 R17 103W) XL 72EC
summer
In Stock
£66.99
Sailwin Sportway 56 (205/45 R16 87W) XL 72EC
summer
In Stock
£45.99
Sailwin Sportway 56 (235/35 R19 91W) XL 72EC
summer
In Stock
£62.99
Sailwin Sportway 56 (225/45 R17 94W) XL 72EC
summer
In Stock
£47.99
Sailwin Sportway 56 (215/50 R17 95W) XL 72EC
summer
In Stock
£51.99
Sailwin Sportway 56 (235/55 R17 99V) 71EC
summer
Out of Stock
£104.99
Sailwin Sportway 56 (205/45 R17 84W) 71EC
summer
Out of Stock
£78.99
Sailwin Sportway 56 (255/45 R19 100W) 71EB
summer
Out of Stock
£112.99
Sailwin Sportway 56 (245/45 R17 99W) XL 72EC
summer
In Stock
£64.99
Sailwin Sportway 56 (275/35 R20 102W) XL 72EC
summer
In Stock
£88.99
Sailwin Sportway 56 (215/55 R16 97W) XL 72EC
summer
In Stock
£50.99
Sailwin Sportway 56 (235/55 R18 100V) 71EC
summer
Out of Stock
£75.99
Sailwin Sportway 56 (225/45 R18 95W) XL 72EC
summer
In Stock
£58.99
Sailwin Sportway 56 (205/50 R16 91W) XL 72EC
summer
In Stock
£51.99
Sailwin Sportway 56 (255/50 R19 103V) 71EB
summer
In Stock
£96.99
Sailwin Sportway 56 (245/45 R18 100W) XL 72EB
summer
In Stock
£64.99
Sailwin Sportway 56 (235/40 R18 95W) XL 72EC
summer
In Stock
£54.99
Sailwin Sportway 56 (285/30 R20 99W) XL 72EC
summer
In Stock
£152.99
Sailwin Sportway 56 (235/55 R19 105V) XL 72EB
summer
In Stock
£86.99
Sailwin Sportway 56 (215/55 R17 94W) 71EC
summer
In Stock
£57.99
Sailwin Sportway 56 (225/50 R17 98W) XL 72EC
summer