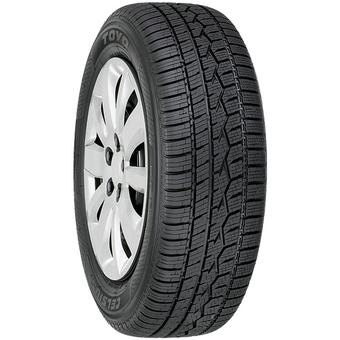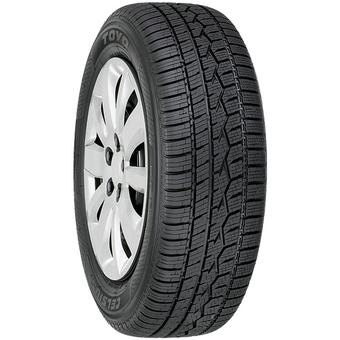 15% off
4 tyres when using our mobile fitting service.
Enter code:
BF15 at checkout
*Subject to availability.
T&Cs apply
highly versatile performance
control on snowy or wet roads
 year round comfort and safety
The extended mobility in cold temperatures means when the weather changes, your tyres don't have to. Ceslius delivers control on snowy or wet roads for a wide range of small and medium sized cars. Innovative components combine to provide highly versatile performance for continuous safe motoring, whatever the conditions. The Toyo Celsius is the sensible choice for intelligent drivers.
Other tyres in this range
Tyre Variation
Features
Availability
Price
Toyo Celcius (175/65 R14 82T) 69FC
all-season
Out of Stock
£56.99
Toyo Celcius (145/65 R15 72T) 69FC
all-season
Out of Stock
£104.99
Toyo Celcius (195/60 R15 88H) 70EC
all-season
Out of Stock
£76.99
Toyo Celcius (175/65 R14 86T) XL 69FC
all-season
Out of Stock
£60.99
Toyo Celcius (185/65 R14 86T) 69FC
all-season
Out of Stock
£74.99
Toyo Celcius (205/60 R16 96V) XL 70EC
all-season
Out of Stock
£102.99
Toyo Celcius (175/65 R15 84H) 69FC
all-season
Out of Stock
£70.99
Toyo Celcius (185/65 R15 88H) 69FC
all-season
Out of Stock
£75.99
Toyo Celcius (155/65 R14 75T) 69FC
all-season
Out of Stock
£55.99
Toyo Celcius (195/65 R15 91H) 70EC
all-season
Out of Stock
£62.99
Toyo Celcius (185/65 R15 92V) XL 69EC
all-season
Out of Stock
£71.99
Toyo Celcius (215/65 R16 98H) 70EC
all-season
Out of Stock
£101.99
Toyo Celcius (215/45 R16 90V) XL 72EC
all-season
Out of Stock
£121.99
Toyo Celcius (195/65 R15 91T) 70EC
all-season
Out of Stock
£61.99
Toyo Celcius (195/50 R15 82H) 70FC
all-season
Out of Stock
£66.99
Toyo Celcius (165/65 R14 79T) 69FC
all-season
Out of Stock
£61.99
Toyo Celcius (185/55 R15 82H) 69FC
all-season
Out of Stock
£83.99
Toyo Celcius (195/55 R15 85H) 70FC
all-season
Out of Stock
£85.99
Toyo Celcius (165/65 R15 81T) 69FC
all-season
Out of Stock
£74.99
Toyo Celcius (215/55 R16 97V) XL 70EC
all-season
Out of Stock
£111.99
Toyo Celcius (225/40 R18 92V) XL 72EC
all-season
Out of Stock
£124.99
Toyo Celcius (195/55 R16 87H) 70EC
all-season
Out of Stock
£92.99
Toyo Celcius (165/70 R14 85T) XL 69EC
all-season
Out of Stock
£63.99
Toyo Celcius (225/45 R17 94V) XL 72EC
all-season
Out of Stock
£115.99
Toyo Celcius (185/60 R14 82H) 69FC
all-season
Low Stock
£74.99
Toyo Celcius (195/55 R16 87V) 70EC
all-season
Out of Stock
£103.99
Toyo Celcius (205/55 R16 91H) 70EC
all-season
Out of Stock
£77.99
Toyo Celcius (225/50 R17 98V) XL 70EC
all-season
Out of Stock
£129.99
Toyo Celcius (185/60 R15 84T) 69FC
all-season
Out of Stock
£80.99
Toyo Celcius (215/60 R16 99V) XL 70EC
all-season
Out of Stock
£128.99
Toyo Celcius (205/55 R16 94V) XL 70EC
all-season
Out of Stock
£83.99
Toyo Celcius (185/60 R15 88V) XL 69EC
all-season
Out of Stock
£84.99
Toyo Celcius (215/65 R16 102V) XL 70EC
all-season
Out of Stock
£103.99
Toyo Celcius (225/65 R17 102H) 70EC
all-season
Out of Stock
£133.99
Toyo Celcius (195/55 R16 87H) 70FC
all-season
Out of Stock
£92.99