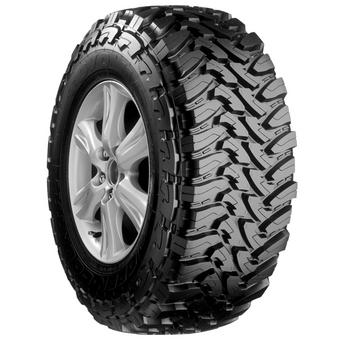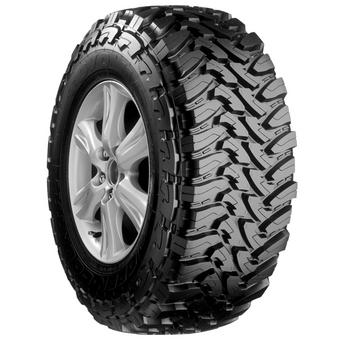 Price includes valve*, balance and environmental disposal of your old tyres - no hidden extras! *Specialist valves will incur an additional charge. Please enquire in centre.
The Toyo Open Country M/T tyre is designed for extreme terrain off road while still offering safety and comfort on road.
An aggressive off road tyre specifically designed for applications where off road capability is essential, Open Country M/T is also a civilised road tyre. Open Country M/T incorporates new levels of technology that gives it incredible uniformity for superior handling and control in both off road and street driving.
Other tyres in this range
Tyre Variation
Features
Availability
Price
Toyo Open Country M/T (235/85 R16 120/116P) 77GE
Low Stock
£147.99
Toyo Open Country M/T (245/75 R16 120/116P) 77GE
Out of Stock
£155.99
Toyo Open Country M/T (265/70 R17 118/115P)
In Stock
£173.99
Toyo Open Country M/T (10.5/31 R15 109P)
Low Stock
£133.99
Toyo Open Country M/T (12.5/33 R15 108P)
In Stock
£159.99
Toyo Open Country M/T (305/70 R16 118/115P)
Low Stock
£190.99