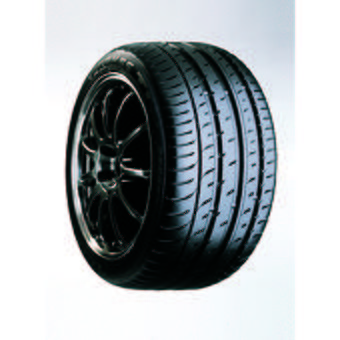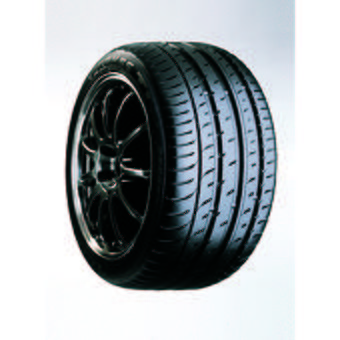 Fully fitted
Price includes valve*, balance and environmental disposal of your old tyres - no hidden extras! *Specialist valves will incur an additional charge. Please enquire in centre.
Good quality mid-range tyre
Ultimate handling in both wet & dry conditions
Outstanding all round performance
How It Works
We've got several finance options to help you spread the cost, covering spends over £99*.
Other tyres in this range
Tyre Variation
Features
Availability
Price
Toyo Proxes T1 Sport (205/55 R16 94W) RP XL 71EB
summer
Out of Stock
£47.99
Toyo Proxes T1 Sport (265/35 R19 98Y) RP XL 71EB
summer
Out of Stock
£145.99
Toyo Proxes T1 Sport (225/35 R19 88Y) RP XL 71FB
summer
Out of Stock
£111.99
Toyo Proxes T1 Sport (275/30 R19 96Y) RP XL 72FB
summer
Out of Stock
£164.99
Toyo Proxes T1 Sport (285/35 R20 100Y) RP 74FB
summer
Out of Stock
£176.99
Toyo Proxes T1 Sport (235/55 R17 99Y)
summer
Out of Stock
£47.99
Toyo Proxes T1 Sport (295/30 R19 100Y) RP XL 74FB
summer
Out of Stock
£172.99
Toyo Proxes T1 Sport XL (235/40 R18 95Y)
summer
Out of Stock
£111.99
Toyo Proxes T1 Sport SUV XL (255/55 R18 109Y)
4x4

summer
Out of Stock
£113.99
Toyo Proxes T1 Sport (255/35 R19 96Y) XL 71EB
summer
In Stock
£138.99
Toyo Proxes T1 Sport XL (235/45 R18 98Y)
summer
Out of Stock
£47.99
Toyo Proxes T1 Sport SUV (225/55 R17 97V)
summer
In Stock
£108.99
Toyo Proxes T1 Sport (255/40 R17 98Y) RP XL 71EB
summer
Out of Stock
£47.99
Toyo Proxes T1 Sport XL (245/40 R17 95Y)
summer
Out of Stock
£100.99
Toyo Proxes T1 Sport XL (215/50 R17 95W)
summer
Out of Stock
£47.99
Toyo Proxes T1 Sport (255/40 R18 99Y) RP XL 71FB
summer
Out of Stock
£163.99
Toyo Proxes T1 Sport (255/45 R18 103Y) RP XL 71EB
summer
Out of Stock
£145.99
Toyo Proxes T1 Sport XL (215/55 R16 97Y)
summer
Out of Stock
£47.99
Toyo Proxes T1 Sport XL (255/35 R18 94Y)
summer
Out of Stock
£47.99
Toyo Proxes T1 Sport XL (225/40 R18 92Y)
summer
Out of Stock
£47.99
Toyo Proxes T1 Sport XL (255/35 R20 97Y)
summer
Out of Stock
£156.99
Toyo Proxes T1 Sport XL (225/45 R18 95Y)
summer
Out of Stock
£119.99
Toyo Proxes T1 Sport XL AO (255/35 R19 96Y) 2014
summer

ao
In Stock
£142.99
Toyo Proxes T1 Sport XL AO (265/35 R19 98Y)
summer

ao
Out of Stock
£149.99
Toyo Proxes T1 Sport XL (225/55 R16 99Y)
summer
In Stock
£97.99