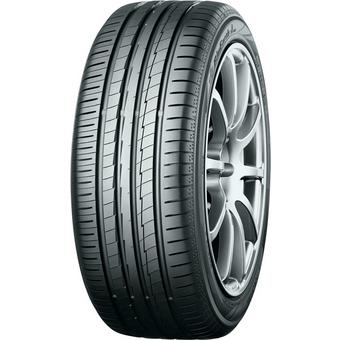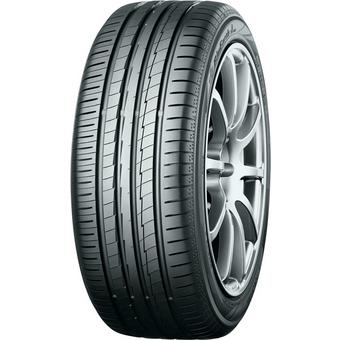 Price includes valve*, balance and environmental disposal of your old tyres - no hidden extras! *Specialist valves will incur an additional charge. Please enquire in centre.
Factory fitted to Renault Twingo GT
& Smart Brabus forTwo/forFour
Providing supreme performance
summer
BluEarth tyres have been designed with the environment in mind, with improved mileage due to its low rolling resistance. Excellent wet braking and long mileage. The use of Orange oil, during the manufacturing process along with its light-weight inner liner and the specialised Nano Blend compound make BluEarth tyres are an environmentally sound choice for your family car.
Other tyres in this range
Tyre Variation
Features
Availability
Price
Yokohama bluearth AE50 (195/65 R15 91H)
summer
Out of Stock
£58.99
Yokohama BluEarth AE50 (215/50 R18 92V)
summer
In Stock
£135.99
Yokohama BluEarth AE50 (205/40 R17 80H)
summer
In Stock
£119.99
Yokohama BluEarth AE50 (235/50 R17 96W) 71CA
summer
In Stock
£144.99
Yokohama bluearth AE50 (215/55 R16 93V)
summer
Low Stock
£101.99
Yokohama bluearth AE50 (205/55 R16 91V)
summer
In Stock
£64.99
Yokohama BluEarth AE50 (235/50 R18 97W)
summer
Out of Stock
£150.99
Yokohama BluEarth AE50 (215/60 R17 96H)
summer
In Stock
£109.99
Yokohama BluEarth AE50 (205/55 R17 91V)
summer
In Stock
£122.99
Yokohama BluEarth AE50 (235/55 R17 99W) 71CA
summer
In Stock
£113.99
Yokohama BluEarth AE50 (225/45 R17 91W)
summer
In Stock
£87.99
Yokohama BluEarth AE50 (205/55 R17 95V) XL 71CA
summer
In Stock
£114.99
Yokohama BluEarth AE50 (235/55 R18 104W) XL 71CA
summer
In Stock
£147.99
Yokohama BluEarth AE50 (155/65 R14 75H) 68CB
summer
Out of Stock
£50.99
Yokohama BluEarth AE50 (225/45 R18 91W)
summer
Out of Stock
£129.99
Yokohama bluearth AE50 (205/60 R16 92H)
summer
In Stock
£87.99
Yokohama BluEarth AE50 (245/40 R18 97W) XL
summer
In Stock
£146.99
Yokohama BluEarth AE50 (165/50 R16 77V) XL 68CB
summer
Out of Stock
£87.99
Yokohama BluEarth AE50 (225/45 R19 96W) XL
summer
Out of Stock
£156.99
Yokohama bluearth AE50 XL (225/45 R17 94W)
summer
In Stock
£85.99
Yokohama BluEarth AE50 (205/65 R16 95H)
summer
Out of Stock
£112.99
Yokohama BluEarth AE50 (245/50 R18 100W) 71CA
summer
Out of Stock
£152.99
Yokohama BluEarth AE50 (165/70 R14 81H) 68CB
summer
Low Stock
£51.99
Yokohama BluEarth AE50 (225/50 R16 92W) 71CA
summer
Low Stock
£131.99
Yokohama bluearth AE50 XL (235/40 R18 95W)
summer
Out of Stock
£123.99
Yokohama BluEarth AE50 (215/40 R17 87W) XL 71CA
summer
In Stock
£110.99
Yokohama BluEarth AE50 (255/45 R18 99W) 72CA
summer
Out of Stock
£157.99
Yokohama BluEarth AE50 (185/45 R17 78H)
summer
Low Stock
£107.99
Yokohama BluEarth AE50 (225/50 R18 95W)
summer
Out of Stock
£162.99
Yokohama BluEarth AE50 (215/40 R18 89W) XL 72CA
summer
In Stock
£119.99
Yokohama bluearth AE50 XL (205/45 R17 88W)
summer
In Stock
£105.99
Yokohama BluEarth AE50 (185/50 R16 81H)
summer
Out of Stock
£93.99
Yokohama BluEarth AE50 (225/60 R16 98H)
summer
Out of Stock
£113.99
Yokohama BluEarth AE50 (215/45 R16 86V) 71CA
summer
Low Stock
£107.99
Yokohama bluearth AE50 XL (215/45 R17 91W)
summer
In Stock
£97.99
Yokohama BluEarth AE50 (235/45 R18 94W)
summer
Out of Stock
£137.99
Yokohama bluearth AE50 XL (225/40 R18 92W)
summer
In Stock
£98.99
Yokohama BluEarth AE50 (185/55 R16 87H) XL
summer
In Stock
£93.99