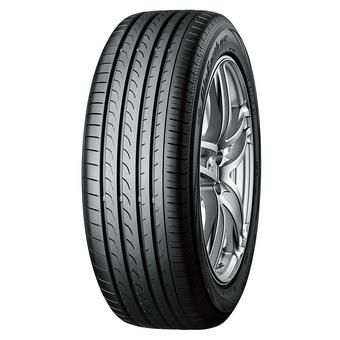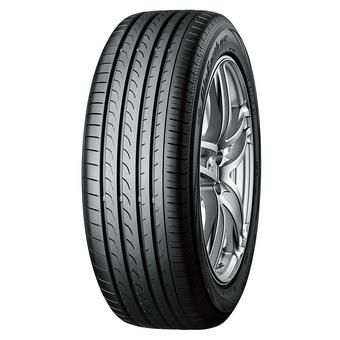 Fully fitted
Price includes valve*, balance and environmental disposal of your old tyres - no hidden extras! *Specialist valves will incur an additional charge. Please enquire in centre.
modern CUV &MiniVans fitments
Quiet, durable with great wet grip
Providing supreme performance
The Yokohama BluEarth RV02 has an exclusively developed asymmetric tread design which is tuned for compact SUV's. The mound profile has been adopted from the ADVAN Sport V105.
BluEarth RV02 Extra Information
Low cabin noise
Anti-uneven wear on shoulder for enhanced durability
Excellent fuel efficiency and wet grip
How It Works
We've got several finance options to help you spread the cost, covering spends over £99*.
Other tyres in this range
Tyre Variation
Features
Availability
Price
Yokohama BluEarth RV02 (215/45 R18 93W) XL 70CA
4x4

summer
In Stock
£125.99
Yokohama BluEarth RV02 (215/65 R17 99V) 70CA
summer
In Stock
£113.99
Yokohama BluEarth RV02 (215/50 R17 95V) XL 70CA
4x4

summer
Out of Stock
£85.99
Yokohama BluEarth RV02 (225/65 R17 106V) XL 70CA
4x4

summer
Low Stock
£117.99
Yokohama BluEarth RV02 (245/40 R20 99W) XL 70CA
4x4

summer
In Stock
£163.99
Yokohama BluEarth RV02 (225/40 R19 93W) XL 70CA
4x4

summer
Out of Stock
£85.99
Yokohama BluEarth RV02 (215/50 R18 92V) 70CA
summer
Low Stock
£121.99
Yokohama BluEarth RV02 (235/50 R18 97V) 70CA
4x4

summer
Out of Stock
£116.99
Yokohama BluEarth RV02 (245/45 R19 98W) 70CA
4x4

summer
In Stock
£157.99
Yokohama BluEarth RV02 (195/60 R16 89H) 70CA
4x4

summer
Out of Stock
£85.99
Yokohama BluEarth RV02 (225/45 R18 95W) XL 70CA
4x4

summer
Out of Stock
£85.99
Yokohama BluEarth RV02 (215/55 R17 94V) 70CA
4x4

summer
Low Stock
£116.99
Yokohama BluEarth RV02 (235/55 R17 103W) XL 70CA
4x4

summer
In Stock
£115.99
Yokohama BluEarth RV02 (195/65 R15 91H) 70CA
4x4

summer
Out of Stock
£85.99
Yokohama BluEarth RV02 (225/45 R19 96W) XL 70CA
4x4

summer
In Stock
£155.99
Yokohama BluEarth RV02 (215/55 R18 95V) 70CA
4x4

summer
Out of Stock
£85.99
Yokohama BluEarth RV02 (235/55 R18 100V) 70CA
4x4

summer
In Stock
£117.99
Yokohama BluEarth RV02 (225/50 R18 95V) 70CA
4x4

summer
Out of Stock
£142.99
Yokohama BluEarth RV02 (215/55 R18 99V) XL 70CA
4x4

summer
Out of Stock
£127.99
Yokohama BluEarth RV02 (205/55 R17 91V) 70CA
4x4

summer
Out of Stock
£85.99
Yokohama BluEarth RV02 (235/60 R17 102V) 70CA
4x4

summer
Out of Stock
£85.99
Yokohama BluEarth RV02 (215/60 R16 95H) 70CA
4x4

summer
Out of Stock
£85.99
Yokohama BluEarth RV02 (225/55 R17 97W) 70CA
4x4

summer
Out of Stock
£85.99
Yokohama BluEarth RV02 (205/60 R16 92H) 70CA
4x4

summer
Out of Stock
£85.99
Yokohama BluEarth RV02 (235/60 R18 103W) 70CA
4x4

summer
Low Stock
£116.99
Yokohama BluEarth RV02 (215/60 R17 96H) 70CA
4x4

summer
Out of Stock
£85.99
Yokohama BluEarth RV02 (225/55 R18 98V) 70CA
4x4

summer
In Stock
£112.99
Yokohama BluEarth RV02 (205/65 R15 94H) 70CA
4x4

summer
Out of Stock
£85.99
Yokohama BluEarth RV02 (235/65 R17 108V) XL 70CA
4x4

summer
In Stock
£105.99
Yokohama BluEarth RV02 (215/65 R15 96H) 70CA
4x4

summer
Low Stock
£86.99
Yokohama BluEarth RV02 (225/55 R19 99V) 70CA
4x4

summer
Low Stock
£127.99
Yokohama BluEarth RV02 (205/65 R16 95H) 70CA
4x4

summer
Out of Stock
£85.99
Yokohama BluEarth RV02 (235/65 R18 106V) 70CA
4x4

summer
Out of Stock
£85.99
Yokohama BluEarth RV02 (215/65 R16 98H) 70CA
4x4

summer
In Stock
£85.99
Yokohama BluEarth RV02 (225/60 R17 99H) 70CA
4x4

summer
Out of Stock
£123.99
Yokohama BluEarth RV02 (245/35 R20 95W) XL 70CA
4x4

summer
Out of Stock
£85.99
Yokohama BluEarth RV02 (215/45 R17 91W) XL 70CA
4x4

summer
Out of Stock
£85.99
Yokohama BluEarth RV02 (225/60 R18 100V) 70CA
4x4

summer
In Stock
£118.99
Yokohama BluEarth RV02 (245/40 R19 98W) XL 70CA
4x4

summer
Out of Stock
£85.99