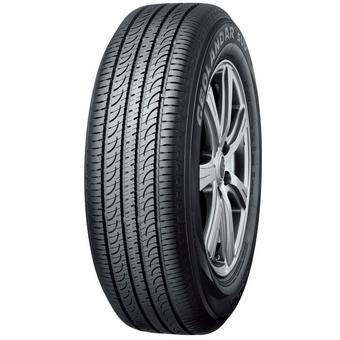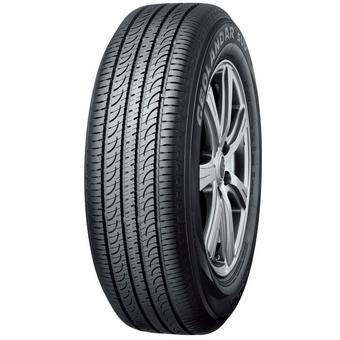 Price includes valve*, balance and environmental disposal of your old tyres - no hidden extras! *Specialist valves will incur an additional charge. Please enquire in centre.
4x4, SUV &Pick-Up fitments
Quiet, durable with great wet grip
Providing supreme performance
summer
The Geolandar SUV G055 BluEarth features Yokohama BluEarth environmental construction processes. Offering passenger car like performance, low noise levels and improved fuel savings.
Other tyres in this range
Tyre Variation
Features
Availability
Price
Yokohama GEO SUV G055 bluearth (225/60 R17 99H)
summer
In Stock
£117.99
Yokohama GEO SUV G055 bluearth (235/65 R18 106H)
summer
Out of Stock
£168.99
Yokohama GEO SUV G055 BMW (225/55 R18 98V)
summer

bm
In Stock
£114.99
Yokohama GEO SUV G055 bluearth (225/60 R18 100H)
summer
In Stock
£127.99
Yokohama GEO SUV G055 bluearth (235/70 R16 106H)
summer
Out of Stock
£98.99
Yokohama GEO SUV G055 XL (255/55 R18 109V)
summer
In Stock
£146.99
Yokohama GEO SUV G055 bluearth (225/65 R16 100H)
summer
In Stock
£108.99
Yokohama GEO SUV G055 bluearth (245/50 R20 102V)
summer
In Stock
£189.99
Yokohama GEO SUV G055 bluearth (225/65 R17 102H)
summer
In Stock
£126.99
Yokohama GEO SUV G055 bluearth (245/60 R18 105H)
summer
Out of Stock
£157.99
Yokohama GEO SUV G055 (225/55 R19 99V)
summer
In Stock
£128.99
Yokohama GEO SUV G055 bluearth (225/65 R18 103H)
summer
Low Stock
£164.99
Yokohama GEO SUV G055 bluearth (245/65 R17 107H)
summer
Low Stock
£126.99
Yokohama GEO SUV G055 bluearth (205/70 R15 96H)
summer
In Stock
£96.99
Yokohama GEO SUV G055 bluearth (225/70 R16 103H)
summer
Out of Stock
£104.99
Yokohama GEO SUV G055 bluearth (255/60 R17 106H)
summer
Low Stock
£131.99
Yokohama GEO SUV G055 bluearth (215/55 R17 94V)
summer
Out of Stock
£134.99
Yokohama GEO SUV G055 bluearth (235/55 R17 99H)
summer
In Stock
£117.99
Yokohama GEO SUV G055 bluearth XL (235/60 R16 104V)
summer
Out of Stock
£111.99
Yokohama GEO SUV G055 bluearth (215/60 R17 96H)
summer
In Stock
£121.99
Yokohama GEO SUV G055 bluearth (235/55 R18 100V)
summer
In Stock
£124.99
Yokohama GEO SUV G055 bluearth XL (235/60 R18 107V)
summer
In Stock
£126.99
Yokohama GEO SUV G055 bluearth (215/65 R16 98H)
summer
In Stock
£87.99
Yokohama GEO SUV G055 bluearth (235/55 R19 101V)
summer
In Stock
£143.99
Yokohama GEO SUV G055 bluearth XL (235/65 R17 108V)
summer
In Stock
£114.99
Yokohama GEO SUV G055 bluearth (215/70 R16 100H)
summer
In Stock
£96.99
Yokohama GEO SUV G055 bluearth (235/55 R20 102V)
summer
In Stock
£168.99
Yokohama GEO SUV G055 BMW (225/55 R17 97V)
summer

bm
In Stock
£133.99
Yokohama Geolandar G055 BluEarth (215/55 R18 99V) XL
summer
In Stock
£128.99