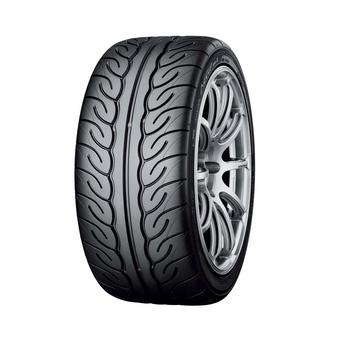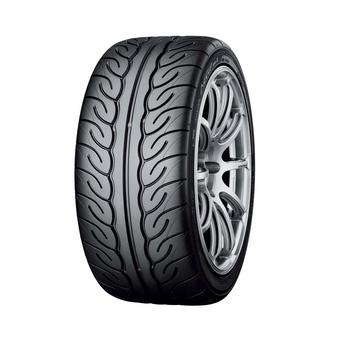 Price includes valve*, balance and environmental disposal of your old tyres - no hidden extras! *Specialist valves will incur an additional charge. Please enquire in centre.
Premium Japanese tyre manufacturer
Ultimate grip for the road
Perfect street tuner tyre
summer
The Advan Neova AD08R pattern uses a refined compound designed to provide the highest levels of grip and control. It is a race inspired track day and competition summer tyre designed to be fitted to passenger and sports cars.
Other tyres in this range
Tyre Variation
Features
Availability
Price
Yokohama Advan Neova AD08R (185/55 R15 82V)
summer
Out of Stock
£112.99
Yokohama Advan Neova AD08R (215/40 R18 89W) XL 70FB
summer
Out of Stock
£164.99
Yokohama Advan Neova AD08R (235/35 R19 87W)
summer
Out of Stock
£196.99
Yokohama Advan Neova AD08R (255/30 R19 91W) XL
summer
Out of Stock
£254.99
Yokohama Advan Neova AD08R (195/50 R15 82V)
summer
Out of Stock
£88.99
Yokohama Advan Neova AD08R (215/45 R16 86W)
summer
Out of Stock
£133.99
Yokohama Advan Neova AD08R (235/40 R17 90W)
summer
Out of Stock
£172.99
Yokohama Advan Neova AD08R (275/35 R19 96W)
summer
Out of Stock
£253.99
Yokohama Advan Neova AD08R (255/35 R18 90W)
summer
Out of Stock
£174.99
Yokohama Advan Neova AD08R (195/55 R15 85V)
summer
Out of Stock
£107.99
Yokohama Advan Neova AD08R (235/40 R18 91W)
summer
Out of Stock
£177.99
Yokohama Advan Neova AD08R (215/45 R17 87W)
summer
Out of Stock
£137.99
Yokohama Advan Neova AD08R (285/30 R18 93W)
summer
Out of Stock
£253.99
Yokohama Advan Neova AD08R (205/45 R16 83W)
summer
Out of Stock
£131.99
Yokohama Advan Neova AD08R (255/35 R19 92W)
summer
Out of Stock
£254.99
Yokohama Advan Neova AD08R (235/45 R17 94W)
summer
Out of Stock
£118.99
Yokohama Advan Neova AD08R (215/45 R18 89W)
summer
Low Stock
£225.99
Yokohama Advan Neova AD08R (205/45 R17 84W)
summer
Out of Stock
£143.99
Yokohama Advan Neova AD08R (295/30 R18 94W)
summer
Out of Stock
£274.99
Yokohama Advan Neova AD08R (255/40 R17 94W)
summer
Out of Stock
£183.99
Yokohama Advan Neova AD08R (245/35 R19 89W)
summer
Out of Stock
£242.99
Yokohama Advan Neova AD08R (225/35 R19 88W) XL
summer
Out of Stock
£221.99
Yokohama Advan Neova AD08R (205/50 R15 86V)
summer
Out of Stock
£121.99
Yokohama Advan Neova AD08R (295/30 R19 100W) XL
summer
Out of Stock
£320.99
Yokohama Advan Neova AD08R (255/40 R18 95W)
summer
Out of Stock
£217.99
Yokohama Advan Neova AD08R (245/40 R17 91W)
summer
Out of Stock
£149.99
Yokohama Advan Neova AD08R (225/40 R18 88W)
summer
Out of Stock
£158.99
Yokohama Advan Neova AD08R (205/50 R16 87V)
summer
Out of Stock
£136.99
Yokohama Advan Neova AD08R (305/30 R19 102W) XL
summer
Out of Stock
£281.99
Yokohama Advan Neova AD08R (265/30 R19 89W)
summer
Out of Stock
£267.99
Yokohama Advan Neova AD08R (245/40 R18 93W)
summer
Out of Stock
£175.99
Yokohama Advan Neova AD08R (225/45 R16 89W)
summer
Out of Stock
£129.99
Yokohama Advan Neova AD08R (205/50 R17 89W)
summer
Out of Stock
£155.99
Yokohama Advan Neova AD08R (245/40 R19 94W)
summer
Out of Stock
£266.99
Yokohama Advan Neova AD08R (265/35 R18 93W)
summer
Out of Stock
£201.99
Yokohama Advan Neova AD08R (225/45 R17 91W)
summer
Out of Stock
£137.99
Yokohama Advan Neova AD08R (205/55 R16 91V)
summer
Out of Stock
£113.99
Yokohama Advan Neova AD08R (245/45 R17 95W)
summer
Out of Stock
£182.99
Yokohama Advan Neova AD08R (265/35 R19 94W)
summer
Out of Stock
£264.99
Yokohama Advan Neova AD08R (225/45 R18 91W)
summer
Out of Stock
£187.99
Yokohama Advan Neova AD08R (215/40 R17 83W)
summer
Out of Stock
£159.99
Yokohama Advan Neova AD08R (245/45 R18 96W)
summer
Out of Stock
£186.99
Yokohama Advan Neova AD08R (265/40 R18 101W) XL
summer
Out of Stock
£237.99
Yokohama Advan Neova AD08R (225/50 R16 92V)
summer
Out of Stock
£163.99
Yokohama Advan Neova AD08R (275/30 R19 92W)
summer
Out of Stock
£261.99
Yokohama NEOVA AD08R (235/35 R19 87W)
summer
Out of Stock
£208.99
Yokohama NEOVA AD08R (245/45 R17 95W)
summer
Out of Stock
£169.99
Yokohama NEOVA AD08R (245/45 R18 96W)
summer
Out of Stock
£203.99
Yokohama NEOVA AD08R (255/35 R19 92W)
summer
Out of Stock
£237.99
Yokohama NEOVA AD08R (265/30 R19 89W)
summer
Out of Stock
£265.99
Yokohama NEOVA AD08R RF (225/35 R19 88W)
summer
Out of Stock
£221.99
Yokohama NEOVA AD08R (195/55 R15 85V)
summer

y
Out of Stock
£92.99
Yokohama NEOVA AD08R (225/45 R18 91W)
summer
Out of Stock
£177.99
Yokohama NEOVA AD08R (225/50 R16 92V)
summer
Out of Stock
£145.99