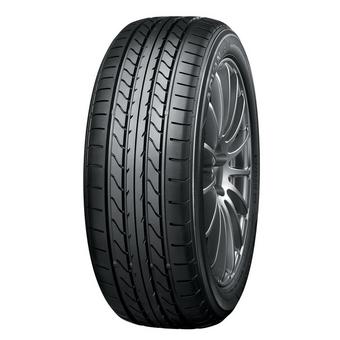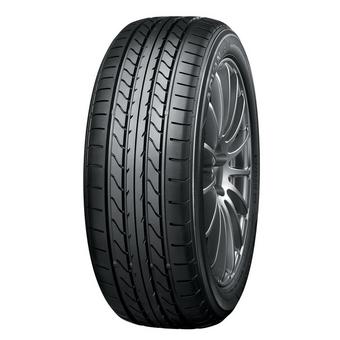 Price includes valve*, balance and environmental disposal of your old tyres - no hidden extras! *Specialist valves will incur an additional charge. Please enquire in centre.
Premium Japanese tyre manufacturer
High Performance sport and comfort
Original Equipment fitments
summer

run-flat
Designed to meet the needs of today's executive high performance saloons and SUVs. Providing a perfect balance of both sport and comfort performance. Sizes available in Z.P.S Run Flat specification.
Other tyres in this range
Tyre Variation
Features
Availability
Price
Yokohama ADVAN Sport V103 (295/40 R20 106Y)
summer
Low Stock
£246.99
Yokohama ADVAN Sport V103 MO (205/55 R16 91V)
summer

mo
Out of Stock
£64.99
Yokohama ADVAN Sport V103B XL AO (265/50 R19 110Y)
summer

ao
Low Stock
£196.99
Yokohama ADVAN Sport V103S AO (235/55 R17 99Y)
summer

ao
In Stock
£127.99
Yokohama ADVAN Sport V103S ZPS (245/40 R18 93Y)
summer

run-flat
Out of Stock
£167.99
Yokohama ADVAN Sport V103 MO (245/40 R17 91W)
summer

mo
Out of Stock
£129.99
Yokohama ADVAN Sport V103B XL AO (275/45 R20 110Y)
summer

ao
In Stock
£214.99
Yokohama ADVAN Sport V103S ZPS (245/45 R17 95Y)
summer

run-flat
Out of Stock
£160.99
Yokohama ADVAN Sport V103S AO (255/45 R18 99Y)
summer

ao
In Stock
£155.99
Yokohama ADVAN Sport V103 ZPS (225/40 R18 88Y)
summer

run-flat
Out of Stock
£121.99
Yokohama ADVAN Sport V103B XL N0 (275/40 R20 106Y)
summer

po
In Stock
£187.99
Yokohama ADVAN Sport V103S ZPS (245/50 R18 100W)
summer

run-flat
Out of Stock
£189.99
Yokohama ADVAN Sport V103S MO (225/45 R17 91W)
summer

mo
Out of Stock
£93.99
Yokohama ADVAN Sport V103 ZPS (245/45 R17 95Y)
summer

run-flat
Out of Stock
£219.99
Yokohama ADVAN Sport V103B XL N0 (275/45 R19 108Y)
summer

po
Low Stock
£172.99
Yokohama ADVAN Sport V103S ZPS (275/35 R18 95Y)
summer

run-flat
Out of Stock
£219.99
Yokohama ADVAN Sport V103S N1 Front (235/40 R18 Y)
summer

po
Out of Stock
£130.99
Yokohama ADVAN Sport V103B XL N0 (295/35 R21 107Y)
summer

po
Out of Stock
£213.99
Yokohama ADVAN Sport V103S XL AO (255/35 R20 97Y)
summer

ao
In Stock
£186.99
Yokohama Advan Sport V103 (245/35 R19 93Y) XL 75FB
summer
Out of Stock
£154.99
Yokohama ADVAN Sport V103 ZPS (275/35 R18 95Y)
summer

run-flat
Low Stock
£241.99
Yokohama ADVAN Sport V103B XL N1 (295/35 R21 107Y)
summer

po
In Stock
£207.99
Yokohama ADVAN Sport V103S XL AO (255/40 R19 100Y)
summer

ao
In Stock
£173.99
Yokohama Advan Sport V103 (245/35 R21 96Y) XL 75FB
summer
Out of Stock
£142.99
Yokohama ADVAN Sport V103B (285/45 R19 107Y)
summer
Out of Stock
£195.99
Yokohama ADVAN Sport V103E RHD (225/50 R18 95W)
summer
Out of Stock
£177.99
Yokohama ADVAN Sport V103S XL AO (265/35 R20 99Y)
summer

ao
In Stock
£214.99
Yokohama Advan Sport V103 (245/50 R18 100Y) ZPS
summer

run-flat
Out of Stock
£193.99
Yokohama ADVAN Sport V103B RHD (235/55 R20 102V)
summer
Low Stock
£168.99
Yokohama ADVAN Sport V103F RHD (245/45 R18 96W)
summer
Out of Stock
£145.99
Yokohama ADVAN Sport V103S XL AOE LHD (255/40 R19 100Y)
summer

ao
Out of Stock
£202.99
Yokohama ADVAN Sport V103B XL (315/35 R20 110Y)
summer
Out of Stock
£254.99
Yokohama ADVAN Sport V103H XL N0 LHD (275/45 R20 110Y)
summer

po
In Stock
£194.99
Yokohama ADVAN Sport V103S ZPS (195/55 R16 87V)
summer

run-flat
Low Stock
£108.99
Yokohama ADVAN Sport V103 (285/35 R20 100Y)
summer
Out of Stock
£249.99
Yokohama ADVAN Sport V103S (295/35 R18 Y)
summer
Out of Stock
£234.99
Yokohama ADVAN Sport V103S ZPS (205/45 R17 84V) 2015
summer

run-flat
In Stock
£136.99
Yokohama Advan Sport V103 (295/35 R21 107Y) XL N0
summer
In Stock
£202.99
Yokohama Advan Sport V103 (275/40 R20 106Y) XL N0
summer
In Stock
£178.99