You may have already heard that warm weather is on the way, so what better excuse to dust off the bikes and get out into the countryside this weekend?
We're guessing it has probably been a few months since you've been out for a ride (unless of course you're a dedicated rider who simply shrugs off cold and wet weather), so it's just a case of clearing off the cobwebs and hopping back on, right?
Well, no. Bikes that don't get much TLC can soon throw up problems on even short rides, or in some cases can be unsafe to ride. It's always worth doing a quick safety check before any sort of ride, plus if you keep on top of preventative maintenance, you can even avoid expensive bills further down the line.
Here are a few basics to look out for if you're thinking of getting back on the saddle this weekend, as well as a few top tips for longer-term bike care.
Don't forget that you can always bring your bike in-store for as many completely FREE safety checks as you need. We'll give your bike a once over and let you know if there's any immediate maintenance we'd recommend.
Halfords CycleCare
Although proper maintenance is an important part of owning a bike, it doesn't hurt to hand it over to the experts every now and again! At Halfords, we don't just sell bikes, but fully service them too, so we'll happily get your bike ship-shape and ready for warmer weather if it hasn't been ridden for a while. From brake cable replacement to new tyre fitting, our bike experts can do all of the hard work for you.  Just book online or head to your local Halfords store.
Tyres
The part of your bike that probably suffers the most wear and tear, tyres need to be checked regularly for punctures, degradation and even light damage. If it looks like your tyres are nearing the end of their lives, don't wait and simply replace – you'll be thankful when you don't have to carry your bike home when your tyre decides enough is enough. Check out our full bike tyre range for a replacement, with bike tyres for every wheel size imaginable.
The other world of bike tyres is correct inflation – if your tyres are flat, then you risk damaging them if they collide with something, and you won't be able to ride as quick and efficiently. Grab a track pump and keep it in the same place as you store your bike; the handy pressure gauge will show you if your bike tyres need some extra inflation, plus you'll be able to match the recommended PSI on the side of the tyre more accurately.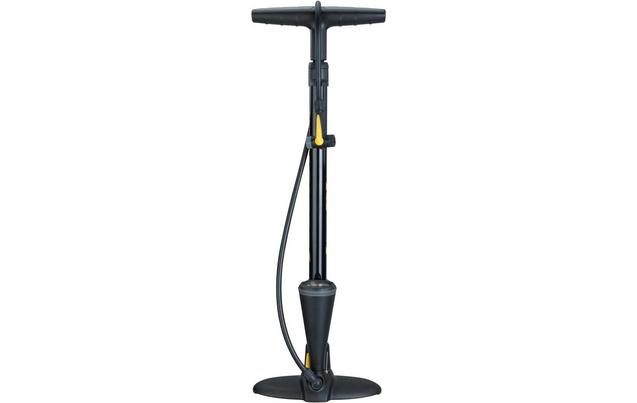 A Topeak Joe Blow Max HP Floor Pump is a great option for maintaining tyre pressures more accurately. Although a hand pump will do the job, the Joe Blow Max HP is easier to use and the accurate pressure gauge means you won't under- or over-inlfate your tyres.
If you haven't ridden in a long time, don't forget to check your inner tube for wear and tear too. Just remove your tyre with some tyre levers, and replace it if there are any signs of damage or degradation to the rubber.
Chain, cassette, cogs – essentially anything that moves!
The problem with moving parts that are often made of metal is seizing, especially if bikes have been left standing for a while. This is where a quick wipe with an old cloth and touch of bike spray can make life easier (a 400ml Muc Off MO-94 Bike Spray or some WD40 will do the job). Just give your moving parts a good spray and start turning your pedals slowly. If things still don't start moving, then keep soaking everything with bike spray or WD40 and try a bit of brute force!
Cables
Without working brakes and gears, bike rides won't be fun or indeed safe. Check that cable connectors are nice and tight and check cables for rust or degradation. If there is any fraying, rust or the cables aren't pulling at all, they'll need to be replaced.
Bike Lights
It's always worth having your bike lights ready to go, even if you're only riding in the daytime, so replace / recharge if they haven't been switched on for a while. With fully charged batteries, you won't get caught out if it suddenly goes dull or you decide to ride just that little but further towards the end of the day.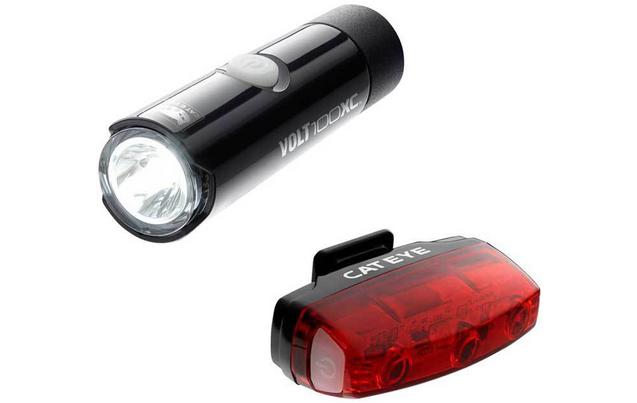 If you're still using a set of bike lights that rely on disposable batteries, it's probably time for an upgrade. Our Cateye Volt / XC Bike Light Set uses rechargeable batteries and plug straight into a USB port, so you won't be constantly having to buy and throw away batteries.
Clean it!
It may seem obvious, but going for your first ride of the year on a scruffy, dusty bike isn't very inspiring – give it a good scrub before heading out and you'll look and feel much better for it!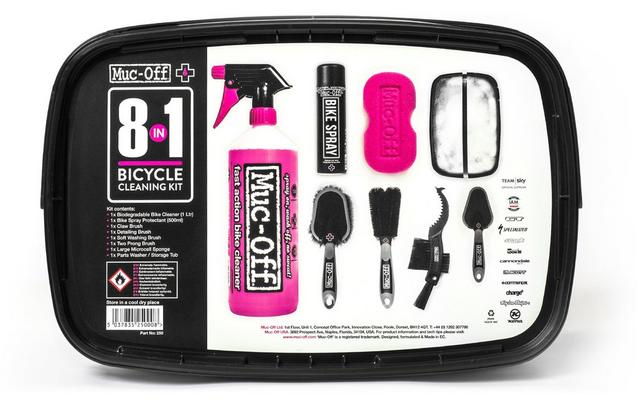 Get all the cleaning equipment you'll need with a Muc Off 8-in-1 bike cleaning kit, which includes brushes and sponges for a more accurate and long-lasting clean.
Now that you've got your bike back to full working order, it's time to get out and ride it! Enjoy the warmer weather and don't forget to check out our How to Get the Kids Outside article for some fun activities and ideas this weekend.
Further reading