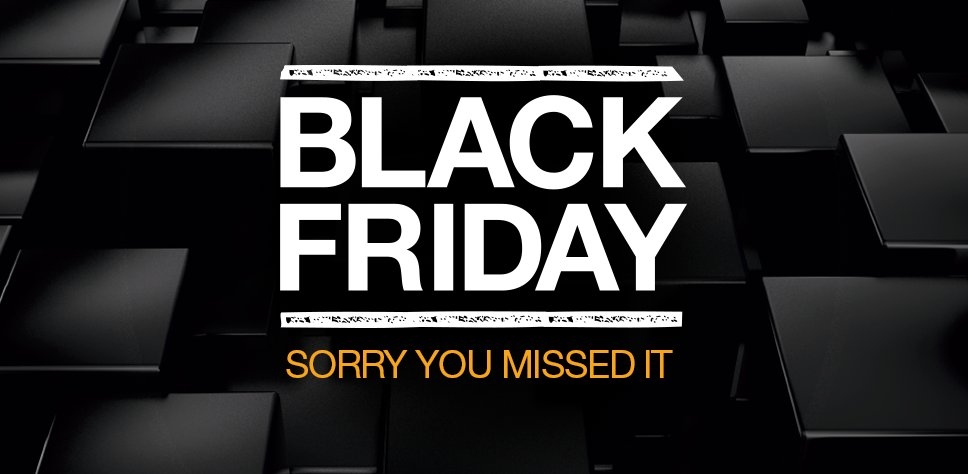 Black Friday Deals 2016
Black Friday is over for now, but that doesn't mean the fun has to end!
We had a huge blowout for our Black Friday sales, with some great deals on tech from TomTom and Garmin, as well as car cleaning from Auto Glym and some great kit for your workshop. For cyclists and kids, we brought out our best offers on kids and adults bikes as well as cycling accessories and outdoor toys. Thanks to everyone who joined in with our Black Friday sales online - we hope you had just as much fun as we did!
Check out our promotions for the latest sales on all of our favourite products online and in store, or just have a browse through our great range. Not sure where to start? Our Advice Centre is filled with loads of helpful buyer's guides, expert advice, and tips.
Take a look at the links below for our current sales and great offers:
Sign Up To Our Mailing List
Want to join our mailing list and be amongst the first to hear about all our Great Deals? Then you're in the right place!
Sign up and we'll email with you with the latest and greatest offers on our site. Beat the crowds and get in there first, and make sure that you don't miss a thing!
Don't forget to follow us on Facebook, Twitter and Instagram to keep up with the news, offers and advice from Halfords!