Car Repairs Help and Advice Hub
Get the answers to your car repair queries right here with our handy car repairs help and advice hub.
Whether you want to know how to repair an exhaust, how to diagnose suspension problems, or what to do if your air conditioning breaks, you've come to the right place. We cover a range of car repair issues in our expert advice articles and how to guides to help you stay clued up on all things car repairs!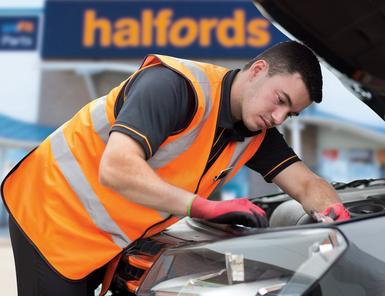 You should have your brake discs checked every year or every 10,000 miles, but they will usually need replacing after 30,000 to 50,000 miles on average, although this will vary depending on factors such as the age of your car, the quality of the discs, and your driving habits. Whenever you replace your brake discs, you will also need to replace your brake pads. You should always replace your brake discs in pairs across the axle to ensure your braking performance is even and consistent.
There are several different types of engine oil, suitable for different vehicles. Motor oil is classified using a coding system that relates to the oil's viscosity in warm and cold conditions. You cand find the right oil for your car listed in your owner's manual, or click here to enter your registration number and be shown the right engine oil for your vehicle.
Yes, we offer a full Air Con Regas/Recharge service. Before we can carry out this service, we will need to check your system for faults with a Diagnostic Check.
Once we know that there are no leaks or faults, we can complete replace and recharge your lubricant and refrigerant levels according to your manufacturer's recommendation. Click here to find out more.
Yes, we can repair windscreen chips at our Halfords stores and via Halfords Mobile Experts. There are a few guidelines as to whether a chip can be repaired:
A chip smaller than 3mm (about the size of a matchstick head) does not usually need to be repaired
A chip smaller than 25mm (about the size of a £2 coin) is repairable
A chip over 25mm is usually non-repairable, and you'll likely need a new windscreen
Yes, we only use quality OEM (Original Equipment Manufacturer) parts from approved suppliers.
View all