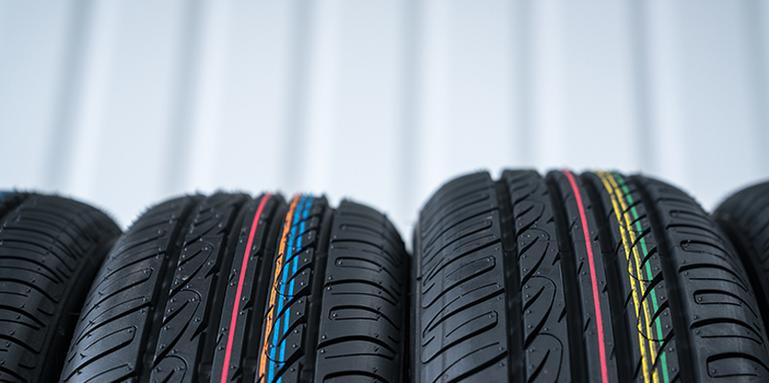 Run flat tyres are designed with reinforced sidewalls that can support the weight of a vehicle in the case of a puncture.
But should run flat tyres be replaced with run flat tyres? We've put together a guide to help.
Run flat tyres
A puncture is the most common – and often most frightening – reason for a mechanical breakdown. With millions of potholes on UK roads, you will be lucky to go through your driving career without getting one.
And it can be a scary experience - especially when you factor in things like bad weather or driving at night.
This is where run flats can help. While having standard tyres might result in being stranded by the roadside, run flat tyres keep control over the steering and brakes. This gives you enough time to find a safe place to pull over.
Replacing a run flat tyre with a standard one means forgoing this extra buffer.
Are run flat tyres more expensive?
Run flat tyres are usually more expensive, by up to 50%.
However, they provide additional safety in the case of a puncture which may make them worth the extra cost for motorists. For example, the additional support provided by a run flat tyre will help your drive for up to 50 miles, more than long enough to find a safe place to get the puncture repaired or tyre replaced.
Most run flat tyres can also be driven at up to 50mph after a puncture.
Can you mix run flat and standard tyres?
When it comes to replacing them, it's important that you don't mix run flat and standard tyres.
Run flats are only fitted to new cars which have a tyre pressure monitor system (TPMS). This senses when there is a puncture in a run flat tyre and produces a warning on your vehicle's dashboard. For this to be accurate, you need run flat tyres on all wheels.
If you wanted to run tyres with standard tread, you would need to do so on all four tyres.
Run flats and insurance
As changes to or from run flats constitutes a material change to the vehicle's configuration, you should always notify your insurer of the change.
It's always best to check your vehicle's warranty too, as this could be affected by the change.
Should you replace run flat tyres with run flat tyres?
With this in mind, it's usually best to replace run flat tyres with run flat tyres.
Not only will they give you that added security and safety in the case of a puncture, but your vehicle may be specially configured to match the characteristics of run flat tyres. For example, a car's suspension may have been fine-tuned for them. Plus, all the car's anti-collision driver aids, such as ABS, electronic chassis control, and skid prevention sensors are programmed to work with a run flat.
Halfords tyre fitting services
When it comes to changing your run flat tyres, Halfords is here to help. We have over 600 garages nationwide and thousands of trained technicians who can expertly fit your new tyres.
Find your nearest Halfords Autocentre
We also provide a mobile tyre fitting service. Available 7 days a week, one of our expert technicians can come to your home and workplace and replace your tyres at a time that is convenient for you.
Book your Halfords mobile tyre fitting service
Same day tyre fitting
Did you know that we now offer same day tyre fitting across our garages nationwide? Simply book online before 1pm and we can replace your tyres the same day to help you get you back on the road safely and swiftly. Please note that availability varies by location. For more information, please head on over to our dedicated same day tyre fitting page where you can find answers to frequently asked questions, choose the right tyres for your vehicle and book your appointment.
Book same day tyre fitting
Introducing the Halfords Motoring Club
At Halfords, we're here to provide you with the best value for all your motoring needs. Join the Halfords Motoring Club today to access a range of amazing benefits and discounts that are designed to keep you moving, keep you safe and keep you saving.
It's free to join and you'll receive money off your MOT, a free car health check and a welcome voucher that can be spent on any Halfords product or service.
Or choose our Premium membership for a small monthly fee (or a one-off payment) to unlock exclusive member pricing on all motoring products and services online and across our stores, garages and Halfords Mobile Experts, as well as a variety of other benefits that will help you to keep moving for less.
With so much to enjoy, this is too good an opportunity to miss!
Join the Halfords Motoring Club today at www.halfords.com/motoring-club.
Join the Halfords Motoring Club