Welcome to Halfords Electric!
Here, you'll find everything you need to know about electric cars, bikes and scooters, including the latest products, services, news and advice. Electric is the future of transport and there's never been a better time to go electric. Here at Halfords, we have a mission to provide you with all the advice, guidance and support you need as you make the eco-friendly transition. Let's help support a sustainable future!
Start your journey here...
Start your journey here...
Electric Bikes
Are you looking for a healthier and easier commute to work, or do you want to take the strain out of riding up hills? An e-bike can be a speedy, eco-friendly, and cost-effective way to get around and may be the perfect solution!
Electric bikes come in lots of shapes and sizes and you'll find plenty to choose from, including road, mountain, hybrid and folding options. All have built-in motors that provide power assistance so that you can focus on enjoying your ride.
Explore further to find all the information and guidance you need about electric bikes.
Shop the full range of electric bikes
Benefits of Electric Bikes

Versatile
With an electric bike, commuting couldn't be easier. You get the same fresh air, freedom and exercise you would from riding a regular bike, with the benefit of assistance when you need it! E-bikes are also more eco-friendly than driving and will save you money.

Arrive refreshed, not exhausted
Cycling up hills can be hard – very hard! With an e-bike, it doesn't have to be. E-bikes provide assistance up to 15.5mph making every trip a breeze. Plus, most e-bikes have different levels of assistance and you can turn the assistance level up whenever you need it the most.
Latest Electric Bike News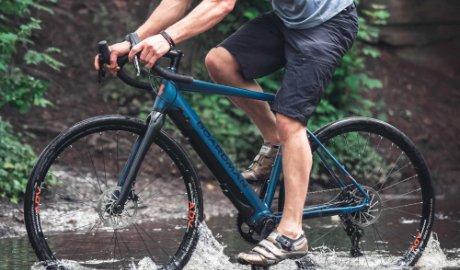 Electric bikes are growing in popularity
Google is the most used platform in the world for searching and navigating through the web. Every single second Google receives over 63,000 searches; averaging 3.8 million searches per minute. It is, therefore, an extremely powerful tool for tracking market movements and understanding customer interests.
At Halfords, we wanted to harness this power to find out which bikes are the most sought-after across the UK and Europe. From Italy to the Netherlands, we looked at different bike categories and how often they were Googled each month- in search of insight into how bike markets are growing and evolving each year.
Don't Miss
Are electric bike conversion kits worth it?
Electric Bikes are pulling people from cars

How much could you save by riding an ebike to work?
Our top picks in Electric Bikes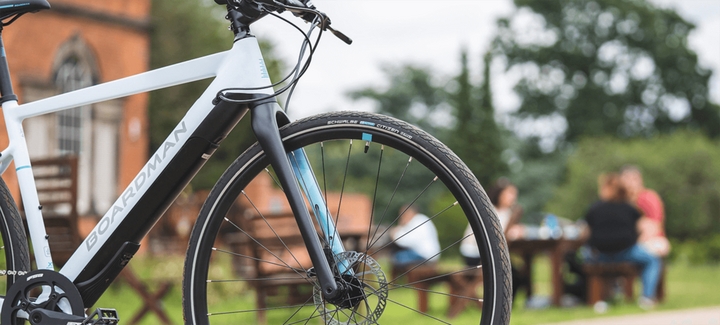 Electric Scooters
Electric scooters have benefited from a boom in popularity in recent years – and for good reason!
Thanks to their lightweight and easy-to-fold frames, e-scooters are a convenient and versatile choice. Although they can only currently be used on private property with the permission of the landowner, they have lots of amazing features that make them great for two-wheeled adventures.
Explore further to find all the information and guidance you need about electric scooters.
Shop the full range of electric scooters
Benefits of Electric Scooters

Fun
E-scooters are easy to handle, can go fast and provide an amazing ride. Many also come with puncture resistant tyres so that you can take your adventures off-road.
With an e-scooter, you'll have endless fun!

Versatile
Lightweight and easy to fold, e-scooters are a portable option. Their compact style makes them easy to carry and store away.
Adding to this versatility, e-scooters are simple to charge and easy to maintain.

Eco-friendly
Powered by an electric motor and a rechargeable battery, using an electric scooter is a great way to contribute towards a sustainable future!
They release no tailpipe emissions and are great for the environment.
Latest Electric Scooter News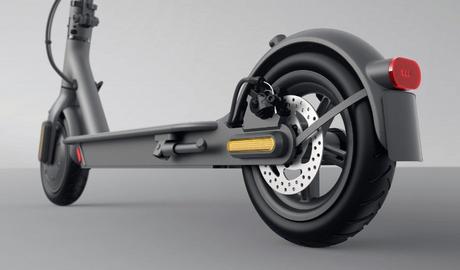 Transport Select Committee recommend e-scooters are legalised
In a recent report, E-scooters: pavement nuisance or transport innovation, the Committee says that e-scooters have the potential to offer a low cost, accessible and environmentally friendly alternative to the private car.
Whilst supporting the introduction and use of e-scooters, the Committee advises that current rental trials and any plans for legalisation should not be to the detriment of pedestrians, particularly disabled people.
Don't Miss
Halfords e-scooter sales surge
Guidance on e-scooter trials

Halfords hosts event to debate legalisation of escooters
Our top picks in Electric Scooters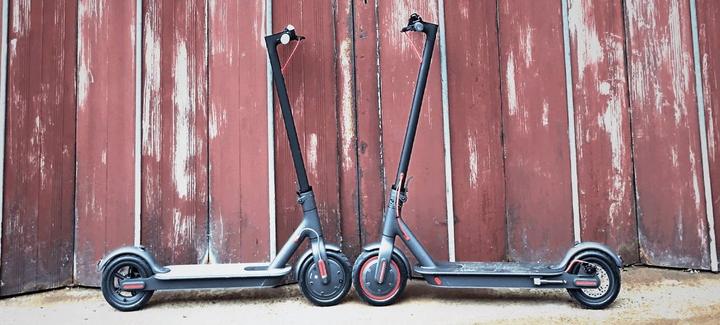 Electric Cars
Electric cars are fast growing in popularity and outsold diesels by 22% in September alone.* By 2035, fully electric cars will be the only type of car sold in the UK!
Before transitioning to an electric car, we're sure you've got lots of questions, and we've got all the advice and guidance you need.
We aim to help you gain a better understanding so that you'll be ready to select and maintain your new car. *according to the Society of Motor Manufacturers and Traders (SMMT)
Benefits of Electric Cars

Versatile
Electric cars are a great way to reduce pollution.
As they are powered by electric, they release no tailpipe emissions and driving one could significantly reduce your carbon footprint. Get an electric car, and you'll be doing your part to help the environment.

Faster, quieter and cheaper!
That's right, an electric car can be faster, quieter and cheaper than fossil fuel alternatives!
For a start, electric cars don't have noisy engines and are near silent. Charging a car with electricity is also cheap, plus all fully electric cars are exempt from road tax.

Lower maintenance
Compared to standard motors, the motor in an electric car is much simpler with less moving parts.
As a result, electric cars require less maintenance than regular vehicles, saving you more money!
Latest Electric Car News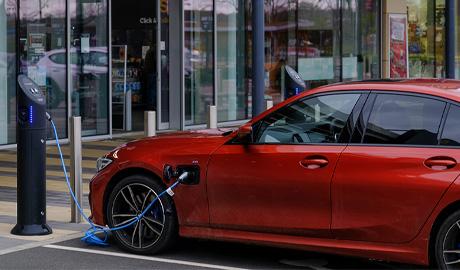 Halfords' view: Introduce government support for second-hand EV purchases to close the "green gap"
Leading motoring products and services provider Halfords is calling on government to support those looking to buy a used electric vehicle (EV), through interest free loans or grants.
There is currently financial support for those looking to purchase brand new EVs, through the Plug-In Grant, but this is capped at just £3,000.
Don't Miss
How will the petrol and diesel car ban work?
Low emission vehicles eligible for a plug in grant
Halfords electric cities report: which UK cities have the most electric cars?