How To Prolong The Life Of Your Car Battery
---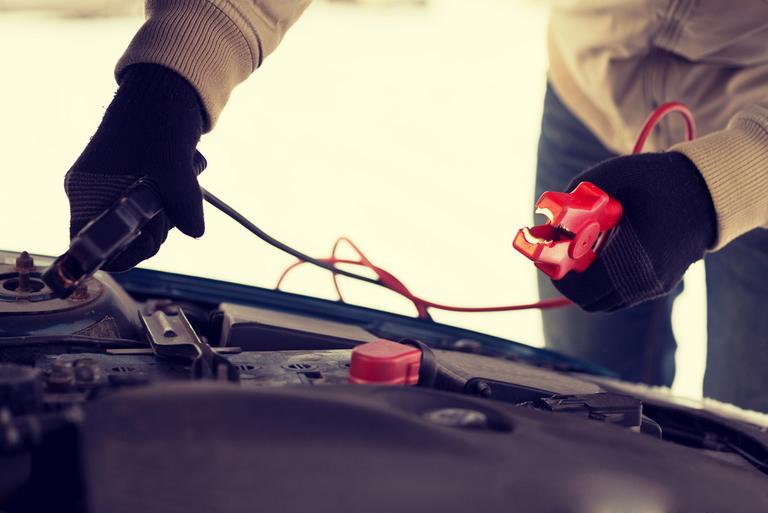 Although most batteries will in time reach the end of their life, there are a few simple ways to get the most from yours.
Protect it from the cold
A flat battery on a cold winter morning is an unwelcome but very common vehicle fault. The cold affects the power output of the battery as well as the battery's ability to accept charge (the battery normally recharges itself as you drive). Couple this with the fact that winter driving increases the general demands on the battery through having to power lights, wipers, heaters etc., it's easy to see why this is one of the most common causes of vehicle breakdown.
If you have a garage, it's best to use it. The difference in temperature may only be a few degrees but it can make a difference. Your car will also benefit by being protected from the rain and wind which will cause damage in other ways.
Drive regularly and drive long
If your car is left unused for a few days, such as over the Christmas holidays, the battery may not have enough charge to start itself when you next try and start the engine. So to avoid the hassle of a flat battery on your first day back at work, take a few trips over the break.
Additionally, if most of your journeys are short (less than around 20 miles), your battery isn't getting chance to fully recharge. To combat this, undertake a longer journey once in a while.
Turn off non-essential appliances
Consider the load you are putting on the battery. Modern habits are putting an ever increasing demand on batteries what with sat navs, heated seats, DVD players etc. all requiring electricity to power them. If you do have lots of appliances to power it's worth choosing a more powerful battery such as the Yuasa Black range which comes with a lifetime guarantee.
Needless to say, always check that everything electrical is turned off when you leave your vehicle. Double check that all doors are properly closed as even a small boot light left on overnight can lead to a flat battery in the morning.
Get it checked
Your local Halfords Autocentre will check your battery if you book a free battery check, and it is also checked during a service. The technician will ensure that there is no visible corrosion and that the clamps and connections are all secure.
Introducing the Halfords Motoring Club
Don't miss out! Join the Halfords Motoring Club today to access a range of amazing benefits and discounts that are designed to keep you moving, keep you safe and keep you saving.
It's free to join and you'll receive money off your MOT, a free car health check and a welcome voucher that can be spent on any Halfords product or service.
Or choose our Premium membership for a small monthly fee (or a one-off payment) to unlock exclusive member pricing on all motoring products and services online and across our stores, garages and Halfords Mobile Experts, as well as a variety of other benefits that will help you to keep moving for less.
With so much to enjoy, this is too good an opportunity to miss!
Join the Halfords Motoring Club today at www.halfords.com/motoring-club.
Join the Halfords Motoring Club