MicroSD Card Buyers Guide
If you're capturing video with a dash cam, then the video file itself needs to be stored somewhere. MicroSD cards (short for Secure Digital) are a great way to store these files, thanks to their high compatibility with other devices, reliability, lack of moving parts, and ease of installation and removal. MicroSD cards are small, rectangular pieces of plastic with an array of pins at one end which are used to transfer data from the dash cam to the storage inside the MicroSD card.
---
What is the best MicroSD card?
Choosing the best MicroSD card comes down to two key areas: compatibility and capacity.
Compatibility
Thanks to the way dash cams work (looped, continuous recording), memory cards are constantly being wiped and re-written. This means that some dash cam models are better off with MicroSD cards with lower write speeds than others, so it's important to check if the MicroSD card you're looking at is recommended for use with the dash cam you're thinking of buying.
Capacity
Capacity is also important when choosing a MicroSD card. Measured in GB (Gigabytes), the higher the number, the more video that can be stored before the dash cam overwrites footage that isn't of use. Bear in mind that the higher the dash cam's recording quality, the larger the video file size, so it may be worth going for a larger capacity card if you're recording Ultra-HD or 4K video.
---
Important note: If you're considering using a cheaper non-brand memory card or older SD card with a new dash cam, then you'll need to check the card's write speed. Some of our dash cams are unable to save video to MicroSD cards with low write speeds, so you're always better off using a dash cam with the highest write speed you can find. You won't encounter this problem if you buy a MicroSD cards sold by Halfords.
Shop all MicroSD cards
Dash cam memory cards
Quick tip: Check out this handy article for some quick memory card recommendations from Halfords for your particular dash cam model.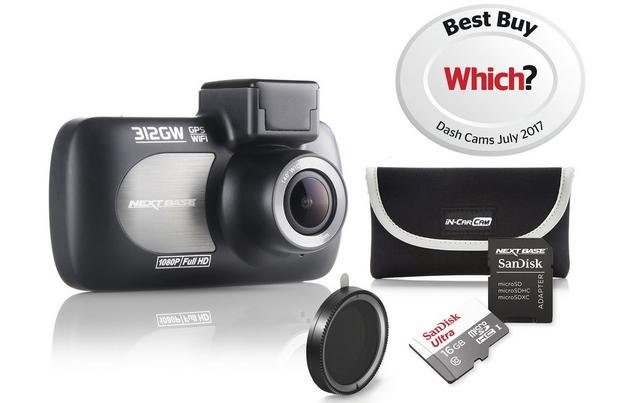 At Halfords, we stock a variety of MicroSD cards that will work across our range of dash cams, but you will need to check that your chosen MicroSD is fully compatible with your dash cam. Always check the packaging or user manual of your dash cam or the dash cam you're planning on buying to see the maximum size of SD card that can be used, otherwise you could end up with a microSD card that is incompatible with your dash cam. Some dash cams, like the Garmin 55 Plus come with a microSD card as part of the bundle, so check the dash cam you're buying as you may not even need to buy an additional MicroSD card, unless you want a capacity upgrade.
Shop all bundles
With all dash cams sold at Halfords, the MicroSD card you use need to meet the following requirements:
Speed class: Class 10 at minimum
UHS speed class: U1 at minimum
If you use a MicroSD with lower specifications, you may risk damage to either the MicroSD card or even your dash cam.
For more info on dash cams and how they work, check out our dash cam buyer's guide.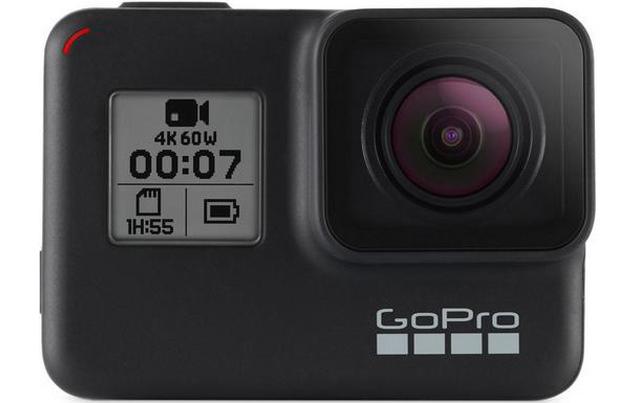 For the adventurers out there, you may need to add an SD card to your GoPro or other branded action camera in order to store footage. Again, many action cameras will specify the recommended or compatible memory cards on the packaging, or may even come with a MicroSD card as part of a bundle.
With action cameras, faster write speeds and larger capacities tend to be more advantageous when it comes to MicroSD card features. With ever-increasing video resolutions, being able to store more footage then download it to a computer faster can save action camera users a lot of headaches, so it may be worth paying extra for a card with more capacity and faster read / write speeds.
Shop all bundles
---
How to transfer videos from SD card to computer
The beauty of MicroSD cards is that they can be removed from dash cams with relative ease and then connected to your MAC or PC so you can review any saved video clips. The easiest way to do this if you don't have an MicroSD card slot is with an SD card reader. The SanDisk Mobile Mate is a great MicroSD card reader that is compatible with all of the MicroSD cards we sell, and it's stocked both in-store and online.
If you still aren't sure which MicroSD card you need for your dash cam, or don't even know if you need to buy one, then don't forget you can always pop into your local Halfords store and ask one of our MicroSD card experts. We'll help you find the right card for your dash cam or action cam and even explain how to set it up for the first time.