Fourteen Reasons Why Staycations Beat Holidaying Abroad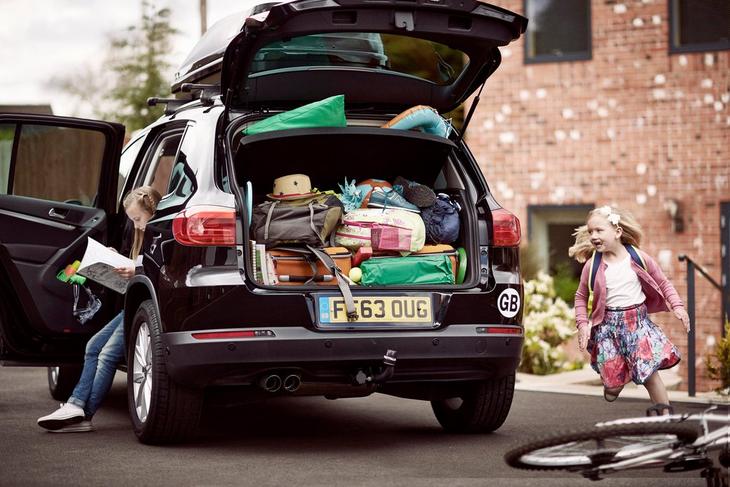 We all love travelling abroad to exotic destinations - who doesn't? But sometimes it's nice to get back to basics and have a holiday at home.
From dramatic clifftop walks to picturesque villages and beautiful beaches, holidaying in the UK is where it's at for 2019. And, if you're looking for some vacation inspiration, you've come to the right place. We've compiled a fantastic list of ideas to help you make the most of your UK staycation and enjoy all the benefits of staying closer to home! Plus, we've teamed up with the Mail to create an interactive staycation map that lists our fave camping sites, cycle routes and picnic spots.
So round up the kids, grab your picnic basket, and discover what makes a staycation in Britain simply unbeatable.
1) Hiking holidays
As we all know, the British summertime can be a tricky thing to predict. But no matter what the skies throw at us, it won't change the fact that our countryside is truly one of splendour.
The best way to get out and see this green and pleasant isle's scenery is simply by walking and hiking.
Coniston Round is a 15 mile hike in the Lake District where the sunlight glints off the lakes and the mountains provide a tremendous backdrop.
There's also the Edale Skyline in the Peak District. Popular with runners, this trail takes you through a rugged landscape with fantastic views on fine days.
2) Breathtaking beaches
You might not necessarily think of Britain when you think of beautiful beaches, but we really do have some wonderful spots.
Woolacombe beach in Devon is an award-winning stretch of sand and sea that's popular with surfers and families alike, and Porthmeor in St Ives combines its stunning seaside with a charming town that's full of activities for all the family.
You don't just have to head south to relax on a stretch of golden sand, either. The North Norfolk coast has 45 miles of coastline that boasts beaches, countryside, and huge, awe-inspiring skies. And let's not forget Scotland - whilst they may not be quite warm enough for sunbathing, they're certainly a stunning place for some beach games or a relaxed barbecue.
Before you head off, don't forget to grab some outdoor games: cricket, rounders, boules, and even a ring toss game are perfect seaside activities.
And with a car packed to the brim with kids, dogs, beach towels and windbreaks, a roof box is a savvy way to save space when you're going on vacation. Our range of roof boxes is second-to-none - and we'll even fit them for you!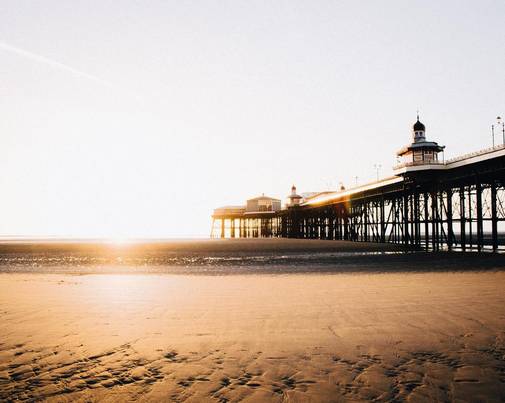 3) History and heritage
If there's one thing the UK is renowned for, it's our amount of history and heritage.
You can venture back into prehistory with a visit to Stonehenge or be transported back to the Roman invasion at the remains of Hadrian's Wall - and that's just for starters.
Another popular spot is Stratford-upon-Avon, Shakespeare's hometown. Bustling and lively, you can learn all about the Elizabethan playwright at his birthplace, see one of his works in action at the RSC, or simply take it easy and relax by the riverside.
4) Adrenaline-pumping adventure
If you're after something to get the adrenaline pumping, we have some great ideas for you. Why not head to the river Dee in Wales for a day of rafting or tubing, or if dry land's more your thing, then a pony trek or horseback ride in one of Britain's National Parks may be the answer.
Alternatively, hit the trails on your bike! You'll get to explore the natural beauty of the parks all at a pace that suits you - whether that's a more sedate jaunt or a fast-paced chase.
Our range of kids' bikes are a great way to get the little ones out in the great outdoors, and if they're too young for their own bike, a bike trailer is a great investment.
If you're going to be on the road for a few hours, you're going to want to make sure you've got a decent playlist sorted. The Pioneer Car Stereo with Apple CarPlay is a super easy way of using your phone in your car - get directions, listen to your music, and even get Siri to read your messages out.
5) Food, glorious food
We know what you're thinking - how can you ever beat an Italian pizza or Spanish paella? But hear us out. Imagine strolling around St Ives with a warm, flaky Cornish pasty, sitting on the pier and devouring fish and chips with lashings of salt and vinegar, clinking glasses whilst you await your oysters in Whitstable, or relaxing with the family awaiting a roast in a cosy pub in the Lake District.
We Brits know comforting food, and a staycation is one of the best ways to discover all of our quirky delights. Whether its haggis in Scotland or a traditional cream tea in Devon, you truly will be spoilt for choice while enjoying the benefits of our gorgeous countryside.
If you'd rather pack up the food and have a picnic, we have a great selection of cool boxes to keep your drinks chilled and your salad crispy fresh, and a folding picnic table with stools makes it all so much easier than sitting on the ground and trying to avoid the ants.
6) Picture-perfect villages
We're spoilt for choice when it comes to visiting cute and quaint villages, and they're the perfect place to slow down and relax in. Whether you're after a pint in the local pub, a stroll around the green, or a few sweets from the local Post Office, nothing is more quintessentially British than the village.
Burnham Market in North Norfolk is an adorable village that boasts grand Georgian houses, independent boutiques, and renowned eateries. With so many high streets looking the same, this lovely village is just the ticket for those seeking tradition.
There's also Staithes in North Yorkshire, the home of Captain James Cook. You're bound to have seen photographs of this whimsical fishing port that looks lost in time. Overflowing with history, this is the place to go to get your fill of seafood; you can even head out on a boat with a local fisherman and catch your own!
Being built in the time of horse and cart, the windy streets of Britain's villages can be hard to navigate. Make sure you don't get lost and treat yourself to a sat nav from the likes of TomTom or Garmin. We also recommend kitting your car out with a dash cam which allows you to record your vacation journey for the ultimate peace of mind.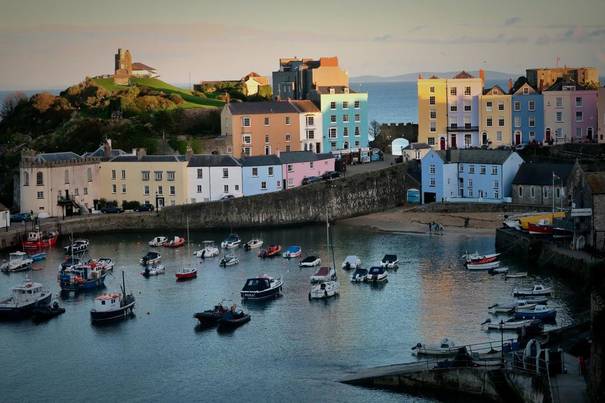 7) Quirky traditions
Us Brits can be a bit of an odd bunch; nettle eating contest anyone? (In Dorset, if you're interested.)
There's the famously dangerous cheese rolling competition in Gloustershire, and the bonkers World Hen Racing Championship in Derbyshire. If you're in Wales, check out the World Bog Snorkelling Championship which attracts contestants from all over the globe.
Of course, no staycation would be complete without taking in some morris dancing. Best seen in the Cotswolds and the Welsh borders, watching men jump and skip around with sticks, bells and hankies whilst you savour a pint or two is a tradition not to be missed.
8) Fast travel
It might seem like you can't go a day without encountering roadworks but when you compare our roads to some of those on the continent they suddenly look much more appealing!
Another advantage of this isle is that we're small enough for you to travel somewhere completely new and still be back home in time for tea.
And if you need a child seat to keep your little one comfy on their first road trip, we're the perfect place. Our range of child seats covers all ages; from delicate newborns through to adventurous 12 year olds with our fantastic range of high back boosters. We'll even demonstrate the fitting for you so you know exactly what to do.
9) Hit the trails
Britain's landscape makes it the perfect place for a spot of cycling and we've got some great ideas for you whether it's a leisurely ride out with the family or an epic mountain bike trail with your mates.
The UK is overflowing with cycle routes, from purpose-built cycle paths to disused railway lines, and this summer is the perfect time to get the bike out. Devon has the Tarka Trail which is perfect for a relaxed cycle ride, and for the more adventurous sort there's Quantock Hills in Somerset.
If your bike's been languishing in the garage for a while, treat it to a free bike check at your local Halfords and we'll make sure it's ready to hit the road.
Or perhaps it's time to treat yourself to a new cycle? Maybe you're after a mountain bike for off-road riding, or has your youngest outgrown their kids' bike? Take a look online at our fab range of bikes or pop into your local store and have a chat with one of our colleagues.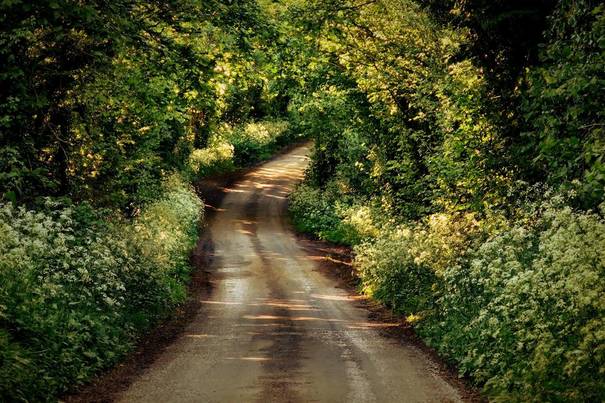 10) Weird and wonderful characters
Britain has more than its fair share of weird and wonderful characters that dot the landscape. From the eccentric English aristocrat who's only too happy to open up his grand estate to the public, through to the jolly landlord at a cosy pub you stumble across after a refreshing walk, these lands are full of humour and unexpected delights.
11) Bring your four-legged friend
If you've got a few furry friends at home, a staycation is the answer. Say goodbye to expensive kennel fees or the struggle of having to find a willing friend to look after them and instead just bring them along for the ride!
There are plenty of B&Bs and hotels across the country that are more than happy to accommodate your four-legged friend, and if you're off camping then you can let your pooch snooze beneath the stars.
Before you head out, pick up a dog guard or harness from your local Halfords first to keep them safe during the journey.
12) Relax and recharge
No matter how great your destination is, if there's one thing that puts us off jetting away to far-flung places, it's exactly that: the jetting. The endless queues. The last-minute passport panic. Making sure you have enough continental plugs. It's certainly not that relaxing!
But if you're heading off on a staycation, there's much fewer things to worry about! You'll enjoy all the benefits of arriving at your destination quicker and if you've forgotten something you know you'll be able to pick up a replacement in a jiffy.
With a staycation, you'll be relaxing by the time it would have taken you to get on the plane!
13) Get back to nature
It's hard to switch off nowadays with so much to keep us entertained. We're always connected, even when we're trying to relax.
But a staycation allows you to drag yourself away from your phone and revel in that feeling of getting back to nature. Unplug from the phone and reconnect with friends and family - we promise it's worth it!
There's nothing quite like working as a team to get your tent set up, and we've got all kinds for whatever you're after. A two-man tunnel tent is perfect for a holidaying couple, whereas a roomy six-man tent will have more than enough room for the whole family.
Check out our ultimate camping guide before you leave which has everything to help your vacation go off without a hitch.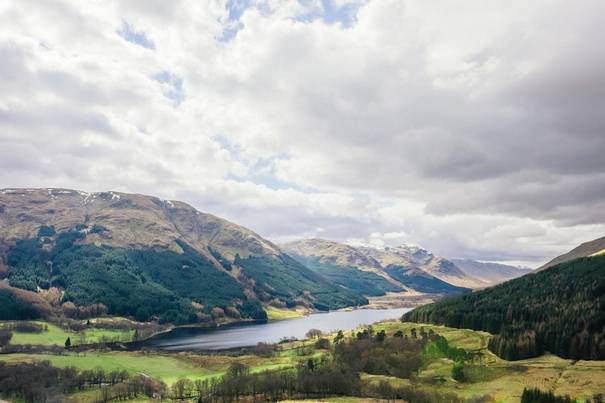 14) Embrace the weather
We concede that you're never going to be able to rely on the weather in the UK, but when the sun's rays manage to penetrate the clouds? Well, there's really nowhere more beautiful.
But even if the weather isn't quite what you were hoping for, you can easily make the most of it. A drizzly countryside walk is great for the soul, and makes that pub stop at the end all the better! But if you're seriously in need of some vitamin D, head down to Cornwall. Thanks to the Gulf Stream, it's the only place in the UK that's sub-tropical - just don't forget your sun cream!
Before you head off on the staycation off a lifetime, check out our camping range to make sure you're all set and ready to go.
Shop all Camping