The Essential Family Camping Equipment List
---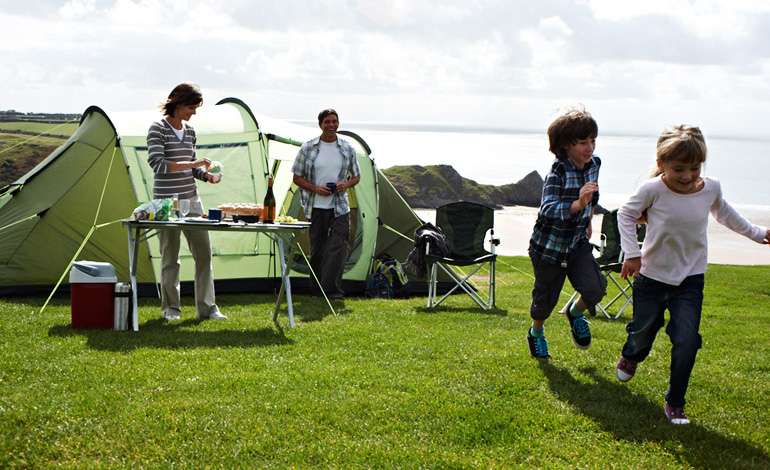 Packing for a family camping holiday can be stressful, and it's easy to forget the odd item. Luckily for you lot, Halfords has put together this family camping equipment list containing all the essentials.
Family camping checklist
Warm/waterproof clothes
Toiletries
Dry wash gel
Suncream
Washing up liquid and sponge
Sleeping bag and pillows
Wellies/hiking boots
Washing powder and pegs
Hats
Books/magazines
Lighter/windproof matches
Airbed or camping mat
Towels
Toilet roll
Insect repellent
Map/sat nav
Bin bags
Packing tips
You can be pushed for space when trying to fit the whole family and all the luggage into the car. If you don't have the luxury of roof bars and a roof box, make sure you can fit everything securely in the boot - you don't want it bursting open on the motorway! A good tip is to put your tent in last, as it will be the first thing you want to get out.
Also, if you pop your clothes in compression bags, it's surprising how much less room they take up.
Camping equipment at Halfords
The majority of the items on the family camping list above can be bought from Halfords. Have a browse of our online range of tents, camping furniture and camping accessories to see what floats your boat.
See all camping
Introducing the Halfords Motoring Club
Don't miss out! Join the Halfords Motoring Club today to access a range of amazing benefits and discounts that are designed to keep you moving, keep you safe and keep you saving.
It's free to join and you'll receive money off your MOT, a free car health check and a welcome voucher that can be spent on any Halfords product or service.
With so much to enjoy, this is too good an opportunity to miss!
Join the Halfords Motoring Club today at www.halfords.com/motoring-club.
Join the Halfords Motoring Club