Windscreen Wiper Blades
If you need replacement windscreen wiper blades, then you're in the right place. At Halfords, we stock wiper blades for a variety of vehicle makes and models so you can easily find the size you need.
Find what's right for your vehicle
Enter your registration number and we'll only show you appropriate products.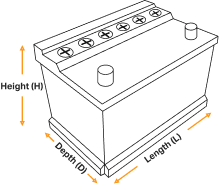 Check which battery is right for my car