Wiper Blades Buyer's Guide
---
Let's face it, the UK's unpredictable weather would leave you stranded at the side of the road if it weren't for these handy car components! Windscreen wipers not only wipe away rain and snow, but also help to clear salt, dead insects and general grime from your windscreen.
However, like everything else on your car, your wiper blades will suffer from wear and tear over time, so you'll need to replace them at some point. Our handy wiper blade buyer's guide will help you understand the different types of wiper blade and how they'll keep your windscreen clean and streak-free.
Why is it important to replace my wiper blades?
Worn or damaged wiper blades won't clear your windscreen effectively, which can lead to poor visibility while you're driving.
You can also fail your MOT for having wiper blades that are worn or damaged. So, keep yourself safe and avoid unnecessary MOT re-test fees by making sure that your wiper blades are in a good condition.
Shop wiper blades
How will I know when my wiper blades need replacing?
Rubber deteriorates in hot, cold, wet or dry weather, so we recommend changing your wipers every 12 months, or if you experience any of the following:
Juddering on the screen
Noise or squeaking across both dry and wet screens
The blade feels worn down or has notches when you run a finger down it
Your blade leaves streaks or unwiped areas on the windscreen
If you'd like a second opinion, then one of our expert technicians will check the condition of your wiper blades as part of our 10 Point Car Health Check. Another option is our 30-point Car Safety Inspection, which has been designed to check the key components of your car (including your wiper blades) and ensure that it's roadworthy.
What types of wiper blade are there?
There are two main types of wiper blade, and the model of your car will dictate which type you have.
Standard wiper blades have a small rubber strip attached to a metal holder and usually match the original wiper blades that came with your vehicle.
Standard wiper blades
Conventional wiper blade design with four windscreen pressure points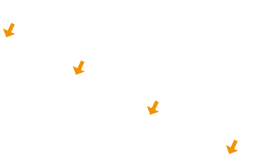 Flat wiper blades, on the other hand, sit lower on the windscreen and put more pressure on the glass. This provides a better wiping motion and offers less air resistance, which keeps noise down when you're travelling at faster speeds. They're also a great replacement for standard wiper blades.
Flat wiper blades
Aerodynamic, lower profile design with multiple windscreen pressure points for

more efficient wiping and better visibility in all-weather conditions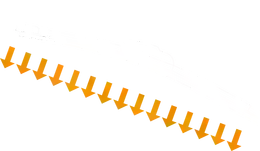 Shop wiper blades
What are the best windscreen wipers I can get for my car?
This depends on what type of wiper blade your car came with when it was manufactured.
The easiest way to find the right wiper blade is to check on the wiper blade section of the Halfords website. Just enter your registration and we'll show you which blades are compatible with your vehicle.
Take me there
You can also find the right replacement wiper blade by looking in your car's owner manual, on the side of the old blade or potentially even on the box of your new blades – just look for your cars make or model on the packaging or leaflet.
Standard wiper blades > Retrofit upgrade flat wiper blades
If your car came with standard wiper blades, then you can upgrade these to flat wiper blades thanks to our retrofit upgrade blade products. Flat wiper blades are more efficient, effective and quieter than standard blades.
Flat wiper blades > Flat silicone wiper blades
If your car came with flat wiper blades, they can be upgraded to flat silicone wiper blades.
Flat silicone wiper blades offer optimal wiping quality and are more resistant to weather and the elements than natural rubber wiper blades, which means they last twice as long. They also apply a water-repellent coating on your windscreen, maximising visibility and operational smoothness.
Why choose

flat silicone blades?

• Last twice as long compared to standard rubber wiper blades

• Applies water repellent coating for ultimate visibility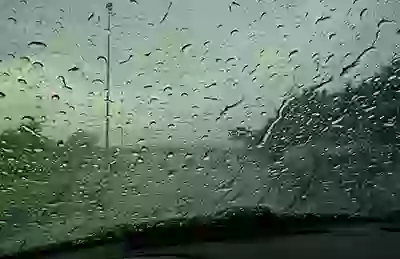 Normal Surface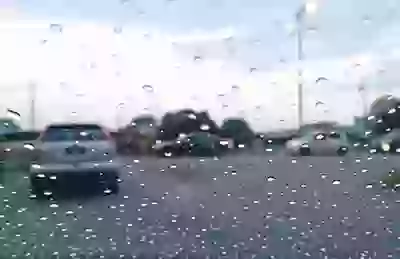 Hydrophobic Surface
How do I find the right wiper blades for my car?
The easiest way to find the right wiper blades is to use the vehicle registration number checker on the Halfords website or in a Halfords store. Simply enter your reg number when prompted and we'll show you which blades are compatible with your vehicle.
You can also identify the right replacement wiper blades by looking in your car's owner manual, on the side of the old blades or at the boxes of new blades (just look for your car's make or model on the packaging or leaflet).
At Halfords, we have replacement wiper blades for 99% of the cars on the road, so we're almost certain to have the part you need. You can choose from premium OEM replacements from brands such as Bosch to our tried and trusted Halfords wiper blades range. We can even fit them while you wait for just £5.
What do wiper blade numbers mean?
The numbers you'll see on the wiper blade box are there to help you choose the right blade quickly – you'll find the blade product number in your car owner's manual or on the old blade itself, so you just need to look out for the right code when it comes to replacing!
How can I fit new wiper blades?
Step One: Lift up your wiper arm from the screen.
Step Two: Unclip the old wiper blade, either by sliding the blade out of the clip system or pulling it gently off the arm. Be very careful not to let the arm snap back onto the windscreen, as this could cause damage.
Step Three: Clip your new wiper blade onto the arm, taking care to ensure there's a firm 'clicking' noise or feeling. Give it a wiggle to make sure it's secure.
Step Four: Replace the arm and blade slowly onto the windscreen. If it doesn't look straight, or the whole blade doesn't sit on the glass, then it hasn't been fitted correctly.
Repeat the process for the other three (or more) wiper blades on your car.
If you don't fancy damaging your windscreen or can't get the fiddly clip undone, then head to your local Halfords. We'll happily fit your new blade while you wait. Don't forget to ask for a free 5-point car safety check too, where we'll make sur your wipers, battery bulbs, screen wash and oil levels are all ok too!
we

Fit

your wiper blades from

£5

Available in our store or garages.
Shop wiper blades
Are wiper blades universal?
No, wiper blades aren't universal. Cars come in a whole range of shapes and sizes, from sports cars to SUVs, and each has a different sized windscreen and wiper blade. Our online vehicle registration checker makes it easy to select the right wiper blades for your vehicle.
How to clean wiper blades

If your wiper blades aren't clearing away rain, sleet or snow as effectively as they should, sometimes a quick clean is all you need. Cleaning wiper blades takes seconds, but can dramatically improve your safety on the road – giving you a crystal-clear view of what's ahead of you (and behind you).
We'll explain the steps you should follow when cleaning your wiper blades, and what to do if they need to be replaced.
What you'll need to clean your wiper blades
To clean your wiper blades, you will need:
Rags, a sponge or paper towels
Bucket of warm, soapy water or washer fluid
Surgical spirit
Before we kick-off the cleaning, whatever you do, you shouldn't be cleaning your wiper blades with WD40, ever. WD40 is a water-displacer which, if you use it on your wiper blades, will leave streaks and marks and won't clear away the rain, but will make it worse.
You have been warned!
Steps to clean your wiper blades
Step 1: Give your car and windscreen a clean
Use hot soapy water, a hose or jet washer to give your car – and especially the windscreen – a proper clean.
Step 2: Lift the windscreen wiper arms
Pull back the windscreen wiper arms and lock them into position. They should stay up on their own, giving you the chance to clean them. If not, hold them in place while you wipe down your wipers.
Step 3: Wipe down the wipers
Add some hot soapy water to your rag, sponge or paper towel and gently glide it up and down the wiper blade.
The rubber can be fragile, so be careful not to damage it or pull it off. If you're using paper towels, discard them after each swipe up or down the wiper.
If you have access to it, washer fluid is an effective cleaner too. You don't need to dilute it in water, just dip your rag, sponge or paper towel into it and glide it up and down the blade.
Keep wiping until there's no dirt left on your rag, sponge or paper towel.
Step 4: Clean the rest of the wipers
Sometimes it's not the wiper blades causing streaks, but a faulty mechanism that's causing the blade to stick to the windscreen.
Use hot soapy water to clean the wiper arms and mechanism. Clear away any dirt, debris or potential obstructions that could cause your wipers not to perform correctly.
Step 5: Remove soapy water with surgical spirit
It's essential to remove any soapy residue that might be left before using the wipers, so give them a final swipe with surgical spirit.
Cleaning wiper blades with white spirit isn't advisable.
Can I clean my wiper blades using vinegar?
There are lots of articles online about cleaning your windscreen wiper blades with vinegar and it really does work.
Instead of using warm soapy water to clean your blades, you can use a mixture of water and vinegar instead. The vinegar and water mixture cleans the wiper blade rubber. It softens it too, making it suitable for wiper blades on cars that may have sat for a while.
If you do choose to use vinegar to clean your wiper blades, you'll need to wipe them down with a damp cloth to remove the vinegar mixture before you start driving.
What to do if you need replacement wiper blades
Cleaning your wiper blades is a temporary solution that can provide a streak-free finish for your windscreen. But, no matter how much you wash your wiper blades, they'll need replacing at some point.
Fitting replacement windscreen wiper blades is a simple job that you can perform at home, or with a little help from Halfords. If you need a new set of front or rear wipers, use our windscreen wiper blades finder which will identify the replacement parts you need.
Alternatively, bring your car to any Halfords store, and we'll fit your choice of replacement blades for a small fee.
Shop wiper blades
Introducing the Halfords Motoring Club
Did you know that with the Halfords Motoring Club you can save money on the likes of wiper blades, bulbs, and batteries? Join the Halfords Motoring Club today to access a range of amazing benefits and discounts that are designed to keep you moving, keep you safe and keep you saving.
It's free to join and you'll receive money off your MOT, a free car health check and a welcome voucher that can be spent on any Halfords product or service.
Or choose our Premium membership for a small monthly fee (or a one-off payment) to unlock exclusive member pricing on all motoring products and services online and across our stores, garages and Halfords Mobile Experts, as well as a variety of other benefits that will help you to keep moving for less.
With so much to enjoy, this is too good an opportunity to miss!
Join the Halfords Motoring Club today at www.halfords.com/motoring-club.
Back to Buyer's Guides
07/22