Back to results
Bike Helmets Buyers Guide + Video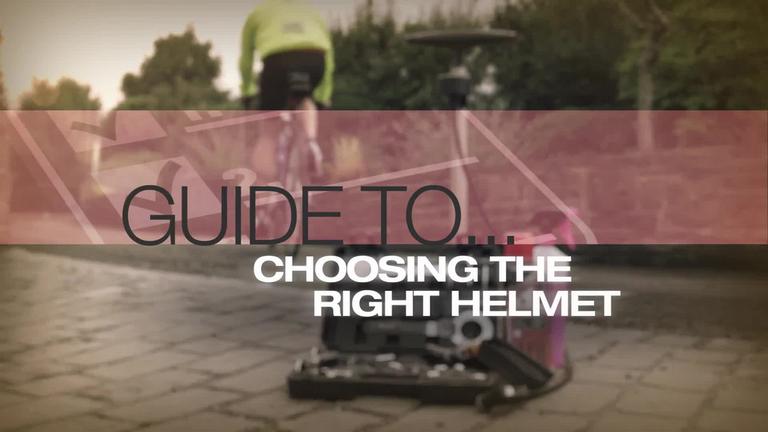 A bike helmet is essential to protect your head - our guide will help you choose the right one.
Bike Helmets Buyer's Guide
After your bike, getting a helmet is the most important thing you need for cycling. That's not just our opinion - even the Highway Code says you should wear one whenever you go for a ride. Once you've got the right helmet, you can cycle around safe in the knowledge that your head is protected. We sell loads of helmets at Halfords, including a great range of kids' helmets, but which one should you go for?
Getting the right bike helmet
Before you take a look at our funky designs, let's make sure you're getting a helmet that fits. Just follow these 5 simple steps:
Measure the circumference of your head. Put the measuring tape about 1cm above your eyebrows and go all the way round your head in an even loop.
Choose a few helmets that you like at Halfords.
Look at the information on the tickets of the helmets you like and make sure the helmets you like fit your head measurement.
Try on the helmets that you like. Do the strap up so that the helmet is securely fastened.
Check that the helmet sits low on your forehead, just above your eyebrows. Shake your head to make sure the helmet doesn't move.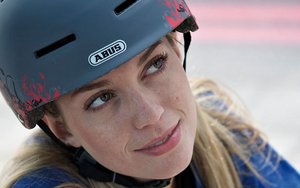 More features
We sell some helmets with extra features, such as:
vents, which will keep your head cool when you're working up a sweat
a peak or a visor to keep the sun out of your eyes
You can also get full-face helmets and body armour, which might be an idea if you're into BMXing or extreme mountain biking.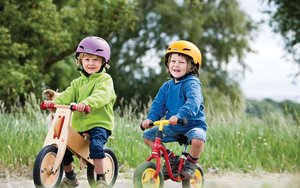 Get your helmet online
Don't forget that you can pick out your favourite helmet online. Simply select 'click and collect' to pick it up in your local store, or you can arrange for it to be delivered. Just make sure it's the right size.
One important point
Halfords recommend that you replace your bike helmet every three years, as well as after any incidents where it's taken some impact.
View all Helmets