Back to results
Which antifreeze should you use for your car?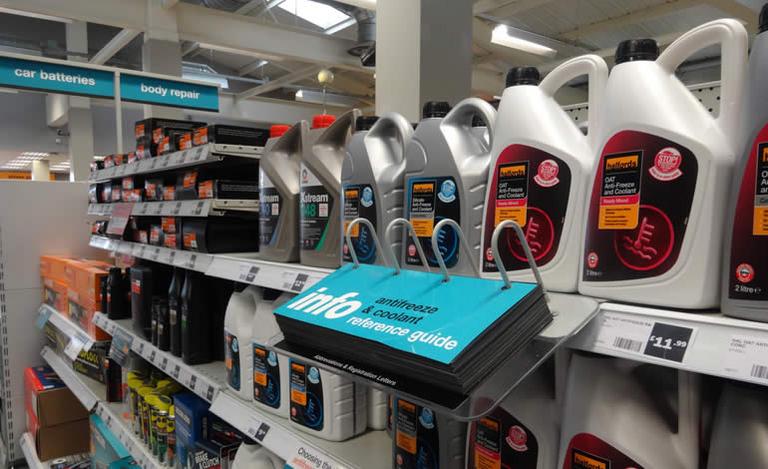 Learn more about antifreeze and which type to use in this short guide.
Which antifreeze should you use for your car?
Antifreeze is going to go right into the heart of your car's engine, so choosing the right antifreeze is very important. Getting the right type for your car is even more vital now antifreeze has been made vehicle-specific.
What does antifreeze do exactly?
Antifreeze mixes with water to prevent water from freezing; it also raises the boiling point to avoid overheating and reduce corrosion in your car's engine.
Getting it right
There are lots of different types of antifreeze and it's crucial to understand that there is no single antifreeze that's suitable for all makes and models.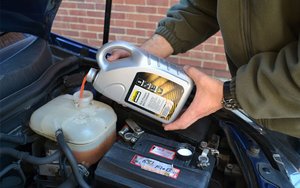 The best thing to do is to always use the antifreeze that's recommended by your car manufacturer. You can also use our handy online look-up tool to find the exact antifreeze for your car.
A general guide to antifreeze
Cars made after 1998 normally need antifreeze that uses silicate-free, organic acid technology (OAT). These types of antifreeze offer better corrosion protection so that parts don't need to be changed as often.
Cars made before 1998 usually need antifreeze that isn't OAT-based and that does contain silicate.
Antifreeze at Halfords 
We sell all the best types of antifreeze on the market. Take a look online and select 'click and collect' to pick it up from your local Halfords. Or, if you prefer, you can arrange for it to be delivered.
Car maintenance is really important, so don't forget that if you're unsure whether anything needs topping up, take advantage of our free 5 point car health check at your nearest store.
View Antifreeze