Back to results
Mountain Bike Clothing Buyers Guide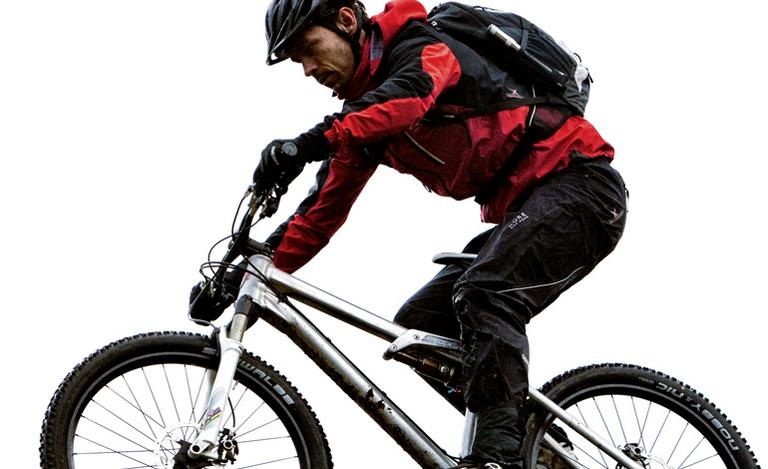 If you're exploring rugged trails then mountain bike clothing is a must.
Mountain Bike Clothing Buyer's Guide
It's important to be prepared when you're out cycling, and if you're exploring rugged trails mountain bike clothing is a must. Buying cycling clothing specific to your bike discipline will make your ride far more enjoyable, and safer too. At Halfords we have a great selection of mountain biking clothing to suit your needs and riding style. Have a little look through our range of clothing and find what's best for you. When you've decided we can deliver straight to your door.
Mountain Bike Clothes
Mountain Bike Shoes - Your feet are the only contact with the pedals, providing the power and drive to your bike. Because they're so important you need make sure they're protected. We have a great selection of 'SPD' compatible rugged mountain bike shoes to keep your feet clipped in and secured to the pedals when riding.
Mountain Bike Shorts - If you're after a bit of space for knee pads and extra protection then these shorts are the way to go. Lycra road race shorts certainly aren't the right look for the mountain biking enthusiast. You need extra freedom of movement and hard wearing material that'll withstand whatever you throw at it.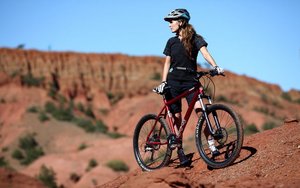 Mountain Bike Gloves - You need the best grip to get ultimate control of your bike. When you're bombing down steep slopes and jumping off rocky ledges the last thing you want is your hand to slip. Some of our gloves have grip on the palms and waterproof covering to keep you in control.
Mountain Bike Body Armour - If you want to prevent any breaks or bruises make sure you invest in some good quality protection. With full body armour your whole upper body is protected, meaning any broken ribs or bruised elbows can be avoided, and you can carry on doing what you love!
Mountain Bike Helmets - Most importantly, never forget to keep your head protected. Regardless of whether you're exploring a woodland trail or popping to the shops, your head is the one part you should never neglect. We have plenty of helmets in different designs and sizes to suit your needs.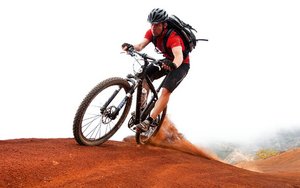 Mountain Biking Clothes at Halfords
As well as our great mountain bike clothes, we have a wide selection of cycling clothing online at Halfords, for all types of biking. From padded cycling shorts to cycling jerseys for road racing we've got it covered.
Don't forget, all our cycling clothing can be ordered online to reserve and collect in store, or buy for home delivery.
View all Cycling Clothing