Back to results
Halfords Car Bulb Fitting Service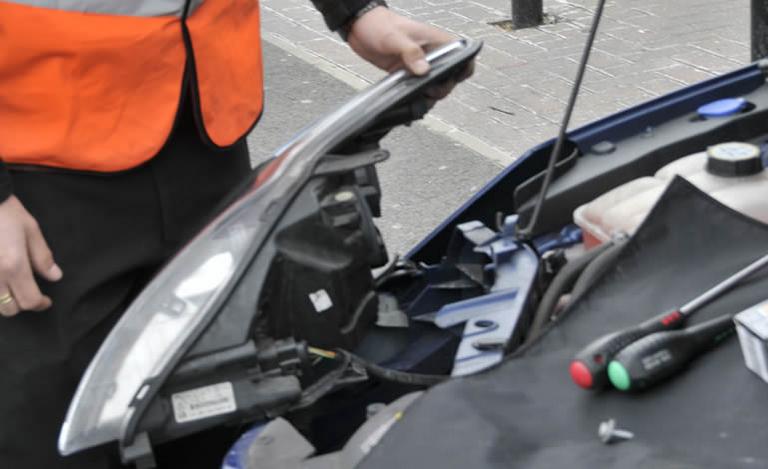 Our in-store experts can fit your lights and have you back on the road in no time.
Halfords Car Bulb Fitting Service.
Your car's lights are one of the most important things on your vehicle. If there's something wrong with them, it's not just a case of failing an MOT or getting a fine, poor or faulty lights will also make driving dangerous for you and others.
The good news
Halfords has a car bulb fitting service to make life easier for you. It's trickier to fit a car bulb than you think, but we've got trained fitters who can get you back on the road quicker and more cheaper than any dealership.
We can fit headlight bulbs from £8/€9 each.
We can fit indicator, tail and brake lights from £5/€5 each.
There's no need to book - just pop into your local store.
Car bulbs at Halfords
Halfords has a huge range of car bulbs covering over 98% of vehicles on the road, manufactured to original equipment (OE) standards.
Whether you want a brighter bulb to improve your visibility at night, a shock-resistant bulb for pot-holes, an all weather bulb, or you're just after something standard, we've got everything you need.
Try using our online car bulb look-up to see our complete range.
What else?
If you're in-store, why not take advantage of our free 5-point health check? As well as your bulbs, we'll also make sure everything's ok with your car battery, wiper blades, screen wash and oil levels .
View all Car Bulbs