Back to results
Turbo Trainers Buyers Guide + Video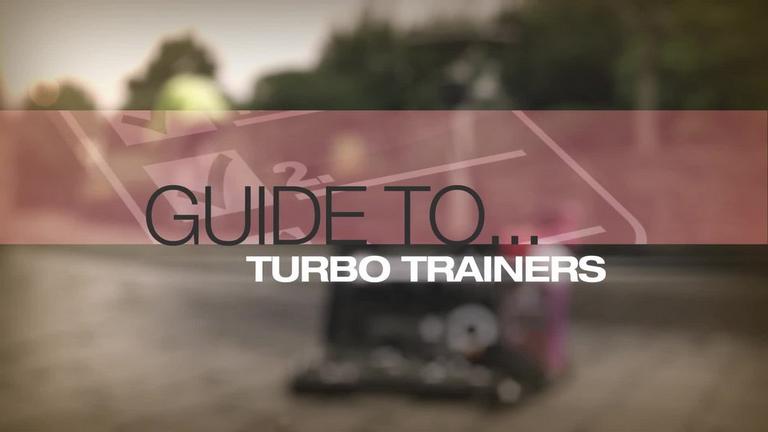 Learn about the different types of turbo trainer and how they can help you reach your training goals with this quick guide.
Turbo Trainers Buyers Guide
When the rain's lashing down and gale force winds are blowing, it can be hard to find the motivation to get kitted up and head out for a bike ride. Turbo trainers are an effective way to keep your fitness levels up - especially over the winter months. With a bewildering array of indoor trainers and accessories available, this guide can help you choose which is best for you.
Types of Turbo Trainer
Halfords have a wide range of turbo trainers which are available with three main types of resistance unit - Air, Magnetic or Fluid.
More affordable than the other types, Air Turbo Trainers are a good option as entry level trainers, but are generally a bit louder than other trainers. Resistance isn't adjustable using the trainer - but remember you can always just change gear instead!
Magnetic Turbos have a metal plate which spins within a magnetic field - this makes the ride sensation more realistic and smoother than air turbo trainers, but not as silky smooth as fluid resistance turbo trainers.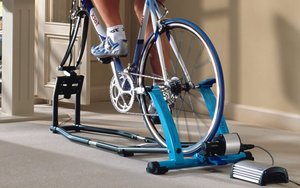 Most mag trainers let you vary resistance by increasing the magnetic force. Direct Drive Trainers are a type of turbo trainer, and work by removing your bike's back wheel and sitting its rear drop outs onto the trainer. For this to work a cassette needs to be fitted to the turbo, but fortunately it makes everything a lot quieter and more stable - and you won't need to fret about wearing your beloved tyres out!
Fluid Turbo Trainers are designed for a quieter and generally smoother ride sensation, and have a propeller which rotates inside a fluid-filled chamber. This creates a steadier level of resistance, which is controlled by bike gear changes rather than the resistance lever found on mag trainers.
Other Things to Think About
Folding and portability - are you a bit tight for space in your home? Then a foldable trainer might suit you better, especially if you're looking for a trainer to pop in your boot to take out for a pre-race warm up. If stability and ride quality are the priority then a trainer with a heavy, sturdy frame would be a good idea.
Accessories
Halfords has a whole range of different turbo trainer accessories available, with everything from bike riser blocks and rubber mats to remote shifters and turbo trainer tyres.
Parabolic Rollers
Superb for improving core stability and technique, parabolic rollers are an excellent alternative to turbo trainers for high cadence workouts, and are a doddle to set up. Rollers are a bit more of a challenge to use as effort is required to stay upright and wobble-free, but they recreate the sensation of road cycling more accurately than most other trainers.
View all Turbo Trainers