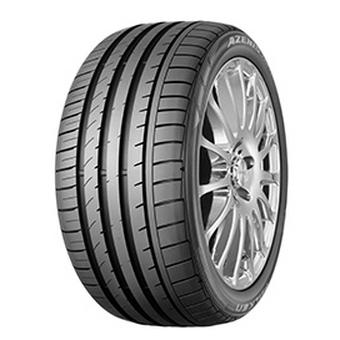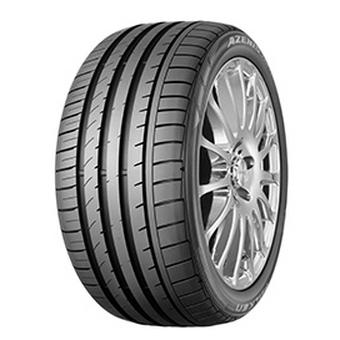 Fully fitted
Price includes valve*, balance and environmental disposal of your old tyres - no hidden extras! *Specialist valves will incur an additional charge. Please enquire in centre.
Excellent value mid-range brand
High-tech tyre for the road
Outstanding wet performance
car

summer
The Falken FK-453 is a directional tyre for high-performance passenger cars. The Falken FK-453's innovative tread pattern helps in achieving precise vehicle handling and high directional stability as well as offering improved resistance to aquaplaning.
How It Works
We've got several finance options to help you spread the cost, covering spends over £99*.
Other tyres in this range
Tyre Variation
Features
Availability
Price
Falken Azenis FK453 (215/50 R18 92W) RP 72FC
summer
Out of Stock
£82.99
Falken Azenis FK453 (225/40 R18 92Y) MFS XL 71FB
summer
Out of Stock
£82.99
Falken Azenis FK453 (225/45 R17 94Y) MFS XL 70FB
summer
Out of Stock
£82.99
Falken Azenis FK453 (225/50 R17 98Y) MFS XL 71FB
summer
Out of Stock
£82.99
Falken Azenis FK453 (235/40 R18 95Y) MFS XL 72FB
summer
Out of Stock
£82.99
Falken Azenis FK453 (245/40 R18 97Y) MFS XL 71FB
summer
Out of Stock
£82.99
Falken Azenis FK453 (215/45 R17 91W) XL 67CA
summer
In Stock
£82.99
Falken FK453 Azenis RP (285/35 R19 99Y)
summer
Out of Stock
£101.99
Falken FK453 Azenis RP XL (285/25 R20 93Y)
summer
Out of Stock
£130.99
Falken FK453 Azenis RP XL (215/35 R19 85Y)
summer
Out of Stock
£95.99
Falken FK453 Azenis RP XL (295/30 R18 98Y)
summer
Out of Stock
£141.99
Falken FK453 Azenis RP XL (235/40 R17 94Y)
summer
Out of Stock
£82.99
Falken FK453 Azenis XL (225/30 R20 85Y)
summer
Out of Stock
£109.99
Falken FK453 Azenis RP XL (245/30 R22 92Y)
summer
Out of Stock
£153.99
Falken FK453 Azenis XL (255/60 R18 112W)
summer
Out of Stock
£82.99
Falken FK453 Azenis RP XL (255/30 R22 95Y)
summer
Out of Stock
£130.99
Falken FK453 Azenis RP XL (255/40 R17 98Y)
summer
Out of Stock
£89.99
Falken FK453 Azenis RP (275/40 R17 98Y)
summer
Out of Stock
£132.99
Falken FK453 Azenis RP XL (255/40 R18 99Y)
summer
Out of Stock
£82.99
Falken FK453 Azenis RP XL (265/40 R18 101Y)
summer
Out of Stock
£82.99