Back to results
Getting the Right Size Bike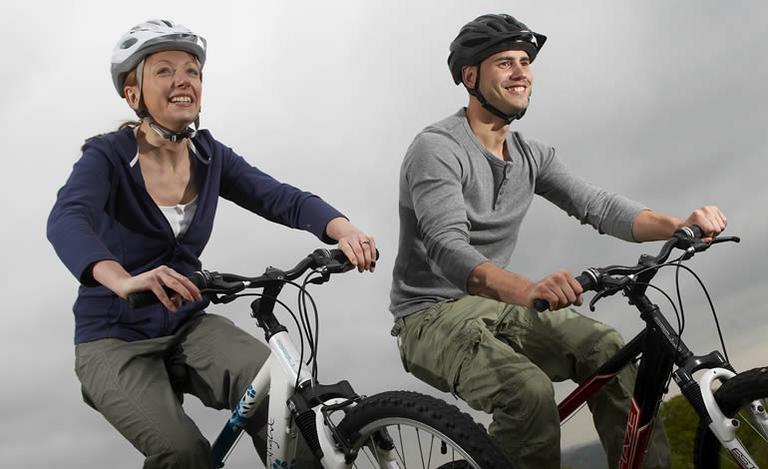 Having the right size bike means that you're comfortable and in control. Not sure where to start? This article will point you in the right direction!
What Size Bike do I Need?
If you're in the market for a new bike, knowing what size bike you need can really come in handy. After all, bikes come in all shapes and sizes, so learning how to measure for a bike is important to ensure you ride away on the model that's right for you.
If you're not sure what size bike you should get, then don't worry. Whether you're looking to hit the trails on a mountain bike or whizz away on a road bike, our handy bike size guide makes finding the right size bike easy. Take a look at our full bike size charts and guides below:
Bike sizing differs from bike to bike and the things you're looking for will vary depending on which type you're looking for, so make sure to choose the guide most relevant to you. Don't forget that bike sizes can vary from brand to brand too; one brand's 18" isn't necessarily the same as another brand's. Not sure what kind of bike you'd like? Head over to our bikes buyer's guide to find out the differences and help you decide.
Stuck between sizes?
If you're in between two bike sizes and you're not sure what size to go for, worry not! We've created a complete guide to help with this situation.
For quick reference, the bikes on our website feature size guides which use your height, so take a look at these to know what sizes you should be looking into. However, it's worth remembering that more than just your height goes into getting a correctly sized bike; you may be 5'8 but have legs shorter or longer than the average, for example.
If you're still unsure what size bike frame is right for you, or need a helping hand, then nothing beats actually trying the bike out in person. Simply pop into your local Halfords store and we'll be happy to help!