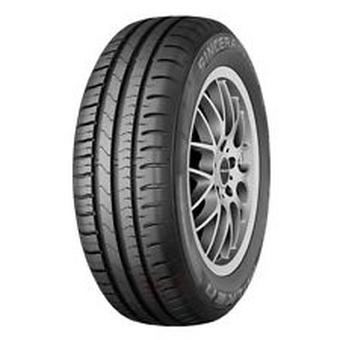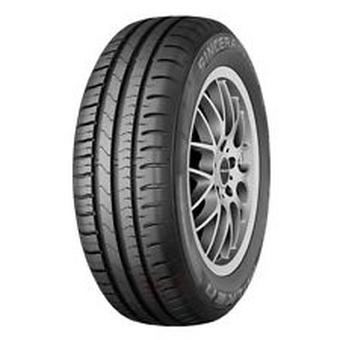 Fully fitted
Price includes valve*, balance and environmental disposal of your old tyres - no hidden extras! *Specialist valves will incur an additional charge. Please enquire in centre.
Excellent value mid-range brand
Fuel efficient
Enhanced dry performance
car

summer
The Falken SN 832 Ecorun is a summer tyre meant for passenger cars. It features lower rolling resistance that improves fuel efficiency and the 4D Nano Design technology increases wet weather performance and gives improved aquaplaning characteristics. The stiffer outer shoulders enhance dry performance
How It Works
We've got several finance options to help you spread the cost, covering spends over £99*.
Other tyres in this range
Tyre Variation
Features
Availability
Price
Falken SN832 Ecorun (165/70 R14 81T)
summer
In Stock
£52.99
Falken SN832 Ecorun (145/65 R15 72T)
summer
In Stock
£53.99
Falken Sincera SN832 Ecorun (165/70 R14 85T) XL
summer
In Stock
£55.99
Falken SN832 Ecorun (145/80 R13 75T)
summer
In Stock
£42.99
Falken SN832 Ecorun (165/80 R13 83T)
summer
In Stock
£50.99
Falken SN832 Ecorun (185/65 R14 86T)
summer
In Stock
£57.99
Falken Sincera SN832 Ecorun (175/65 R14 82T) 69CA
summer
Out of Stock
£42.99
Falken SN832 Ecorun (155/60 R15 74T)
summer
In Stock
£55.99
Falken SN832 Ecorun (185/65 R15 88T)
summer
In Stock
£58.99
Falken SN832 Ecorun (165/80 R14 85T)
summer
In Stock
£59.99
Falken Sincera SN832 Ecorun (175/65 R14 86T) XL
summer
In Stock
£54.99
Falken SN832 Ecorun (155/65 R14 75T)
summer
In Stock
£50.99
Falken SN832 Ecorun (175/55 R15 77T)
summer
In Stock
£55.99
Falken Sincera SN832 Ecorun (175/70 R14 88T) XL
summer
In Stock
£60.99
Falken SN832 Ecorun (195/65 R15 91T)
summer
In Stock
£58.99
Falken SN832 Ecorun (155/70 R13 75T)
summer
In Stock
£47.99
Falken SN832 Ecorun (175/65 R14 82T)
summer
In Stock
£51.99
Falken Sincera SN832 Ecorun (185/65 R15 92T) XL 70CB
summer
In Stock
£60.99
Falken SN832 Ecorun (155/80 R13 79T)
summer
In Stock
£51.99
Falken Sincera SN832 Ecorun (195/65 R15 95T) XL
summer
In Stock
£63.99
Falken SN832 Ecorun (165/60 R15 77T)
summer
Out of Stock
£55.99
Falken SN832 Ecorun (175/70 R13 82T)
summer
In Stock
£51.99
Falken SN832 Ecorun (165/65 R14 79T)
summer
In Stock
£52.99
Falken SN832 Ecorun (175/70 R14 84T)
summer
In Stock
£58.99
Falken SN832 Ecorun (165/65 R15 81T)
summer
In Stock
£63.99
Falken SN832 Ecorun (175/80 R14 88T)
summer
In Stock
£60.99
Falken Sincera SN832 Ecorun (165/70 R14 81T) 69EA
summer
Out of Stock
£42.99
Falken SN832 Ecorun (165/70 R13 79T)
summer
In Stock
£49.99
Falken SN832 Ecorun (185/60 R15 84T)
summer
In Stock
£64.99