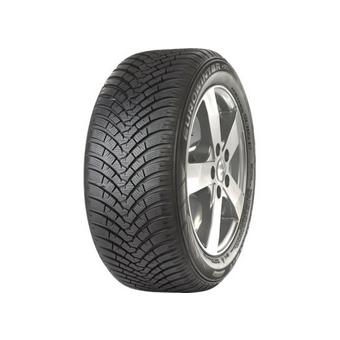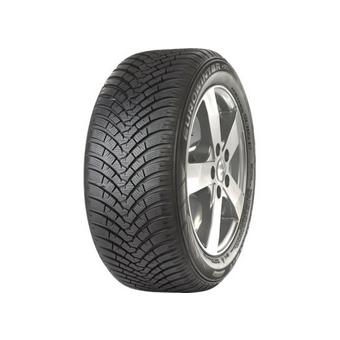 Fully fitted
Price includes valve*, balance and environmental disposal of your old tyres - no hidden extras! *Specialist valves will incur an additional charge. Please enquire in centre.
Excellent performance on wet roads
Winter tyre
Enchanced snow traction
car

winter
Falken's Eurowinter HS01 is a high-end winter tyre. It is designed for directional stability with its patented "Miura-Ori" 3D sipe technology. The compound has been enhanced with 4D Nano Design Technology. Stiffer tread blocks helps to enhance snow traction while improving ride comfort.
Eurowinter HS01 Extra Information
Outstanding traction and braking performance in snow and ice
Excellent directional stability on snowy roads
This tyre has the 3PMSF marking meaning it is suitable for difficult weather conditions
How It Works
We've got several finance options to help you spread the cost, covering spends over £99*.
Other tyres in this range
Tyre Variation
Features
Availability
Price
Falken Eurowinter HS01 (165/60 R15 77T) 70FB
winter
Out of Stock
£48.99
Falken Eurowinter HS01 (185/55 R15 82H) 70EB
winter
In Stock
£80.99
Falken Eurowinter HS01 (195/55 R15 85H) 70EB
winter
In Stock
£79.99
Falken Eurowinter HS01 (175/60 R15 81T) 70FB
winter
Out of Stock
£48.99
Falken Eurowinter HS01 (195/65 R15 95T) XL 70EB
winter
Out of Stock
£48.99
Falken Eurowinter HS01 (215/45 R18 93V) MFS XL 72FB
winter
Out of Stock
£48.99
Falken Eurowinter HS01 (205/60 R15 91H) 70EB
winter
In Stock
£83.99
Falken Eurowinter HS01 (225/45 R17 94H) MFS XL 72EB
winter
Low Stock
£93.99
Falken Eurowinter HS01 (185/55 R15 82H) 70FB
winter
Out of Stock
£48.99
Falken Eurowinter HS01 (175/65 R13 80T) 70EB
winter
Out of Stock
£48.99
Falken Eurowinter HS01 (165/65 R14 79T) 70EB
winter
Low Stock
£53.99
Falken Eurowinter HS01 (195/55 R15 85H) 70FB
winter
Out of Stock
£48.99
Falken Eurowinter HS01 (215/50 R17 95V) MFS XL 72EB
winter
In Stock
£107.99
Falken Eurowinter HS01 (205/60 R16 96H) XL 70EB
winter
Out of Stock
£95.99
Falken Eurowinter HS01 (185/55 R16 83T) 70FB
winter
Out of Stock
£72.99
Falken Eurowinter HS01 (165/65 R15 81T) 70EB
winter
In Stock
£67.99
Falken Eurowinter HS01 (175/65 R14 82T) 70EB
winter
In Stock
£52.99
Falken Eurowinter HS01 (195/55 R16 87H) 70EB
winter
In Stock
£86.99
Falken Eurowinter HS01 (205/45 R17 88V) MFS XL 72FB
winter
Out of Stock
£48.99
Falken Eurowinter HS01 (225/45 R17 94V) MFS XL 72EB
winter
In Stock
£92.99
Falken Eurowinter HS01 (215/55 R16 93H) 71EB
winter
Out of Stock
£48.99
Falken Eurowinter HS01 (205/60 R17 93H) 71EB
winter
Out of Stock
£48.99
Falken Eurowinter HS01 (185/60 R14 82T) 70FB
winter
In Stock
£55.99
Falken Eurowinter HS01 (165/65 R15 81T) 70FB
winter
Out of Stock
£48.99
Falken Eurowinter HS01 (205/50 R16 91H) MFS XL 72EB
winter
Out of Stock
£48.99
Falken Eurowinter HS01 (235/45 R17 97V) MFS XL 72EB
winter
In Stock
£107.99
Falken Eurowinter HS01 (215/55 R16 97H) XL 72EB
winter
Low Stock
£94.99
Falken Eurowinter HS01 (225/45 R18 95V) MFS XL 72EB
winter
In Stock
£111.99
Falken Eurowinter HS01 (175/65 R14 86T) XL 70EB
winter
Out of Stock
£48.99
Falken Eurowinter HS01 (195/60 R15 88H) 70EB
winter
In Stock
£131.99
Falken Eurowinter HS01 (185/60 R15 84T) 70EB
winter
In Stock
£64.99
Falken Eurowinter HS01 (145/65 R15 72T) 70FB
winter
Out of Stock
£48.99
Falken Eurowinter HS01 (245/40 R20 99V) MFS XL 71EB
winter
Out of Stock
£48.99
Falken Eurowinter HS01 (205/50 R17 93V) MFS XL 72FB
winter
In Stock
£98.99
Falken Eurowinter HS01 (215/55 R17 98V) XL 70EB
winter
Out of Stock
£108.99
Falken Eurowinter HS01 (175/65 R15 84T) 70EB
winter
In Stock
£61.99
Falken Eurowinter HS01 (225/45 R18 95V) MFS XL 72FB
winter
Out of Stock
£48.99
Falken Eurowinter HS01 (205/65 R16 95H) 70CB
winter
Out of Stock
£48.99
Falken Eurowinter HS01 (195/60 R15 88T) 70EB
winter
Out of Stock
£48.99
Falken Eurowinter HS01 (185/60 R15 88T) XL 70EB
winter
In Stock
£72.99
Falken Eurowinter HS01 (155/60 R15 74T) 70FB
winter
Out of Stock
£51.99
Falken Eurowinter HS01 (245/40 R20 99V) XL 71FB
winter
Out of Stock
£48.99
Falken Eurowinter HS01 (205/55 R15 88H) 70EB
winter
Out of Stock
£48.99
Falken Eurowinter HS01 (215/60 R16 99H) XL 70EB
winter
In Stock
£96.99
Falken Eurowinter HS01 (235/50 R17 100V) MFS XL 72EB
winter
Out of Stock
£48.99
Falken Eurowinter HS01 (225/45 R19 92V) MFS 70FB
winter
Out of Stock
£48.99
Falken Eurowinter HS01 (185/60 R16 86H) 70EB
winter
Out of Stock
£48.99
Falken Eurowinter HS01 (195/60 R16 89H) 70EB
winter
Low Stock
£84.99
Falken Eurowinter HS01 (175/70 R13 82T) 70EB
winter
Out of Stock
£48.99
Falken Eurowinter HS01 (155/65 R14 75T) 70FB
winter
In Stock
£48.99
Falken Eurowinter HS01 (245/40 R20 99W) MFS XL 71FB
winter
Out of Stock
£48.99
Falken Eurowinter HS01 (165/70 R14 81T) 70EB
winter
In Stock
£52.99
Falken Eurowinter HS01 (225/40 R18 92V) MFS XL 72EB
winter
Out of Stock
£102.99
Falken Eurowinter HS01 (205/55 R16 91H) 70EB
winter
In Stock
£66.99
Falken Eurowinter HS01 (235/50 R18 101V) MFS XL 72EB
winter
In Stock
£145.99
Falken Eurowinter HS01 (225/50 R17 98V) MFS XL 72EB
winter
In Stock
£115.99
Falken Eurowinter HS01 (195/65 R15 91H) 70CB
winter
In Stock
£59.99
Falken Eurowinter HS01 (245/45 R17 99V) MFS XL 72EB
winter
In Stock
£121.99
Falken Eurowinter HS01 (215/45 R16 90V) MFS XL 72EB
winter
In Stock
£96.99
Falken Eurowinter HS01 (155/70 R13 75T) 70FB
winter
In Stock
£53.99
Falken Eurowinter HS01 (185/65 R14 86T) 70EB
winter
Out of Stock
£69.99
Falken Eurowinter HS01 (165/70 R14 81T) 70EC
winter
Out of Stock
£48.99
Falken Eurowinter HS01 (205/55 R16 91T) 70EB
winter
Out of Stock
£48.99
Falken Eurowinter HS01 (255/35 R20 97V) XL 71FB
winter
In Stock
£200.99
Falken Eurowinter HS01 (225/55 R16 95H) 71EB
winter
Out of Stock
£48.99
Falken Eurowinter HS01 (195/65 R15 91H) 70EB
winter
Out of Stock
£48.99
Falken Eurowinter HS01 (225/40 R18 92V) MFS XL 72FB
winter
In Stock
£106.99
Falken Eurowinter HS01 (245/45 R18 100V) MFS XL 72EB
winter
Low Stock
£125.99
Falken Eurowinter HS01 (215/45 R16 90V) MFS XL 72FB
winter
Out of Stock
£48.99
Falken Eurowinter HS01 (255/35 R20 97W) MFS XL 71FB
winter
Out of Stock
£48.99
Falken Eurowinter HS01 (195/65 R15 91T) 70CB
winter
In Stock
£58.99
Falken Eurowinter HS01 (175/55 R15 77T) 70EB
winter
In Stock
£63.99
Falken Eurowinter HS01 (225/55 R16 99H) XL 72EB
winter
Out of Stock
£95.99
Falken Eurowinter HS01 (245/45 R19 102V) MFS XL 72EB
winter
Out of Stock
£48.99
Falken Eurowinter HS01 (225/40 R18 92W) MFS XL 72EB
winter
Out of Stock
£48.99
Falken Eurowinter HS01 (205/55 R16 94V) XL 70EB
winter
In Stock
£79.99
Falken Eurowinter HS01 (185/55 R14 80T) 70FB
winter
Out of Stock
£48.99
Falken Eurowinter HS01 (215/45 R17 91V) MFS XL 72EB
winter
In Stock
£94.99
Falken Eurowinter HS01 (185/65 R15 88T) 70EB
winter
Out of Stock
£58.99
Falken Eurowinter HS01 (255/40 R18 99V) MFS XL 72FB
winter
Low Stock
£148.99
Falken Eurowinter HS01 (245/50 R18 104V) MFS XL 72EB
winter
Out of Stock
£48.99
Falken Eurowinter HS01 (175/55 R15 77T) 70FB
winter
Out of Stock
£48.99
Falken Eurowinter HS01 (205/55 R17 95V) XL 70EB
winter
In Stock
£102.99
Falken Eurowinter HS01 (185/55 R15 82H) 70FB
winter
Out of Stock
£48.99
Falken Eurowinter HS01 (195/65 R15 91T) 70EB
winter
Out of Stock
£48.99
Falken Eurowinter HS01 (225/55 R17 101V) XL 72EB
winter
In Stock
£111.99
Falken Eurowinter HS01 (215/45 R17 91V) MFS XL 72FB
winter
Out of Stock
£48.99
Falken Eurowinter HS01 (225/40 R19 93V) MFS XL 72FB
winter
Out of Stock
£48.99
Falken Eurowinter HS01 (235/60 R16 100H) 71EB
winter
Out of Stock
£48.99
Falken Eurowinter HS01 (195/50 R15 82H) MFS 70FB
winter
In Stock
£60.99
Falken Eurowinter HS01 (245/50 R19 101V) MFS RFT 68FC
winter

run-flat
Out of Stock
£48.99
Falken Eurowinter HS01 (255/40 R18 99V) XL 72FB
winter
Out of Stock
£48.99
Falken Eurowinter HS01 (175/60 R15 81T) 70EB
winter
Out of Stock
£48.99
Falken Eurowinter HS01 (225/60 R16 102H) XL 72EB
winter
Out of Stock
£48.99
Falken Eurowinter HS01 (245/40 R18 97V) MFS XL 72FB
winter
In Stock
£126.99
Falken Eurowinter HS01 (255/40 R18 99W) MFS XL 72EB
winter
Out of Stock
£48.99
Falken Eurowinter HS01 (245/55 R17 102V) 71EB
winter
Out of Stock
£48.99
Falken Eurowinter HS01 (245/55 R17 106V) XL 72EB
winter
Out of Stock
£48.99
Falken Eurowinter HS01 (255/40 R19 100V) MFS XL 71FB
winter
Out of Stock
£48.99
Falken Eurowinter HS01 (255/40 R20 101V) MFS XL 72EB
winter
Out of Stock
£48.99
Falken Eurowinter HS01 (285/35 R19 103V) MFS XL 73FB