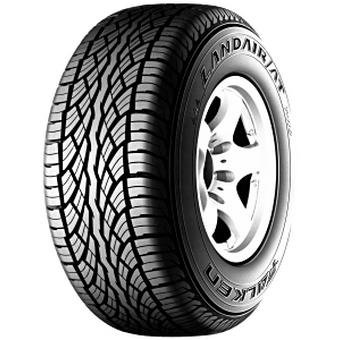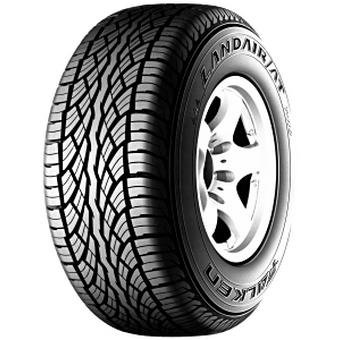 Price includes valve*, balance and environmental disposal of your old tyres - no hidden extras! *Specialist valves will incur an additional charge. Please enquire in centre.
Excellent value mid-range brand
4X4 tyre
All-season compound
summer
The LA/AT T110 is the perfect all-season 4x4 tyre to combine city, highway and rough road use. Great performance in both wet and dry conditions and provides stability and durability at high speeds.
Other tyres in this range
Tyre Variation
Features
Availability
Price
Falken Landair AT T110 (235/60 R16 100H)
In Stock
£91.99
Falken Landair AT T110 (235/70 R16 106H)
Low Stock
£90.99
Falken Landair AT T110 (245/70 R16 107H)
Low Stock
£101.99
Falken Landair AT T110 (265/70 R15 110H)
In Stock
£109.99
Falken Landair AT T110 (195/80 R15 96H)
Low Stock
£78.99
Falken Landair AT T110 (265/70 R16 112H)
In Stock
£114.99
Falken Landair AT T110 (205/70 R15 95H)
In Stock
£78.99
Falken Landair AT T110 (275/70 R16 114H)
Low Stock
£124.99
Falken Landair AT T110 (215/65 R16 98H)
Out of Stock
£83.99
Falken Landair AT T110 (9.5/30 R15 104Q) 72EE
Out of Stock
£81.99
Falken Landair AT T110 (215/70 R16 99H)
In Stock
£100.99
Falken Landair AT T110 (215/80 R15 101S)
In Stock
£93.99
Falken Landair AT T110 TT OWL (10.5/31 R15 109Q)
summer
Out of Stock
£109.99
Falken Landair AT T110 (215/80 R16 103S)
In Stock
£116.99
Falken Landair AT T110 TT OWL (LT9.5/30 R15 104Q)
summer
Out of Stock
£78.99