Back to results
Are Snow Chains Legal In The UK?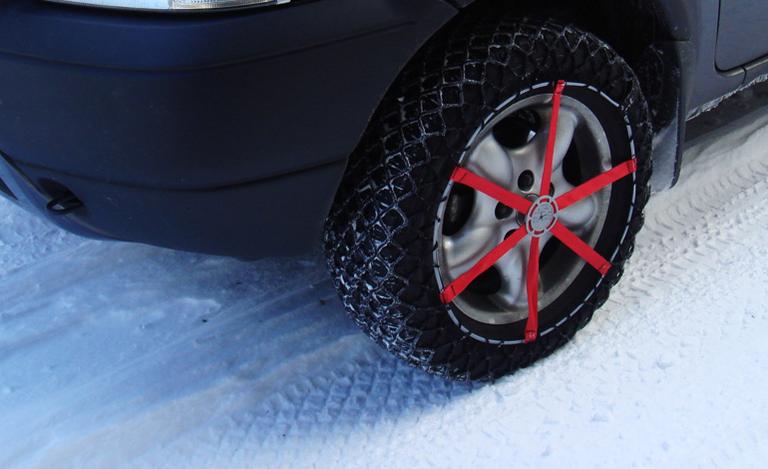 Some handy info about Snow Chains to help you stay on the right side of the law.
Are Snow Chains Legal In The UK?
As a rule of thumb, you can use snow chains in Britain as long as there is enough snow or ice (so roads aren't damaged). A lot of people think snow chains are illegal, but they are perfectly above board - as long as they are fitted properly.
Snow Chain UK Law
Countries with a lot of snow have very clear laws on snow chains, unlike the UK. We've made a couple of guidelines to make sure you stay on the right side of the law - 
Check snow chains can be fitted onto your car. Your handbook should tell you this, or we can check it for you
Choose the right snow chain - our snow chain lookup tool can help
Make sure snow chains are fitted properly according to the instructions
Remember to only use snow chains when conditions are harsh enough to warrant them
Snow Chain Law in Other Countries
A lot of snowy countries have almost opposite laws to the UK in regards to snow chains. Places like France, Germany and Sweden make it mandatory to carry snow chains around, so if conditions do take a turn for the worse, drivers are well-prepared. If they do not bring snow chains with them, they may receive a heavy fine! To be safe, when visiting the above countries (as well as Switzerland, Norway, Italy, Austria, and Andorra) it is best to have a snow chain in the boot just in case.
Buy Snow Chains Online
You can stock up on snow chains and snow socks at Halfords, and our handy lookup tool makes it easy to find what you need. We also offer essentials like screenwash and de-icer.
View all Snow Chains