Camelbak
Founded in 1989, bike enthusiast Michael Eidson took part in a gruelling 100-mile race; struggling to fill up his water bottle along the way, he had an idea.
Water is a vital necessity to surviving a race, and with an IV bag filled with water slipped into his backpack, a thin hose over his shoulder,.
Eidson created something that would soon become a worldwide sensation - hands-free hydration.
The rest is history - Camelbak was born out of the courage, conviction and imagination of its founder.
Camelbak's core values stem from the same drive and curiosity that got Eidson thinking - from inventing the hydration category to becoming the leading maker of hydration solutions worldwide.
Camelbak Hydration Packs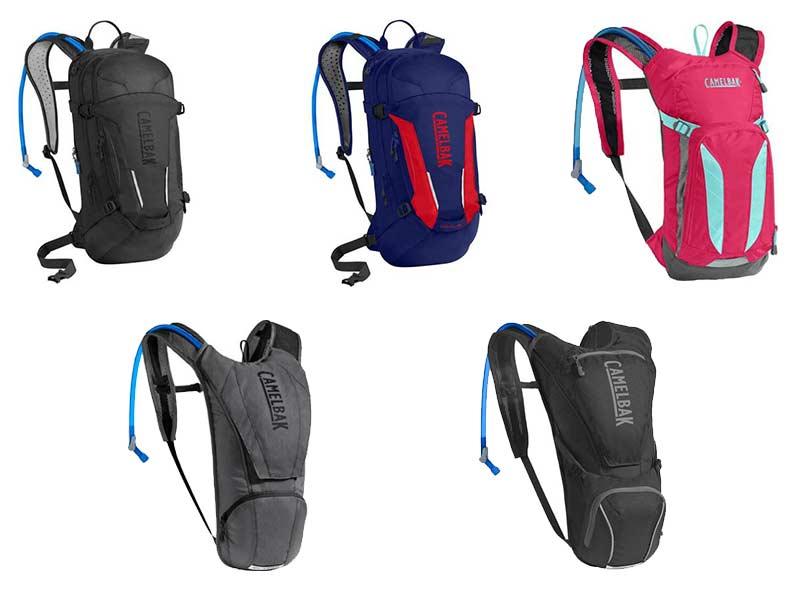 Get out and explore, with a Camelbak Hydration Pack
These handy Camelbak creations allow you to take part in any exercise type - whether it be running, cycling or hiking - whilst easily staying hydrated, with a simple Camelbak Hydration Pack.
Check out our favourite's over on the right. below.
Camelbak Mule Hydration Pack
The Camelbak Mule Hydration Pack has everything you need for your next adventure.
The narrow Camelbak Mouthpiece has a narrow-gauge design, keeping it light and manoeuvrable, so it won't get in your way when you don't need it
Shop Now
Camelbak Podium Hydration Pack
Hydration on the go has never been easier, with the Camelbak Podium Hydration Pack.
Delivering 20% more water than previous designs, the Camelbak Mouthpiece gives you more liquid per sip, with an innovative handle for easy refilling.
Shop Now
Camelbak Rogue Hydration Pack
Featuring a new sleek design, the Camelbak Rogue Hydration Pack is better than ever.
This Camelbak 2 Litre Hydration Pack provides convenience on the go, with the quick release flap on the front of the pack delivering 20% more water per sip than previous designs.
Shop Now
Camelbak For Kids

There are a range of Camelbak For Kids products available - from hydration packs to Camelbak Water Bottles for Kids, your little ones can stay hydrated when they're on the go
From festivals to long days at the office, a Belkin Power Bank helps you keep your phone charged and ready for anything.
Explore the range of Camelbak Kids products over on the right. below.
Camelbak Kids Mini Mule Hydration Pack
The 1.5 litre Camelbak Mini Mule offers the same features as the regular size Camelbak Mule, just in kid-size.
With a bike tool organiser pocket, a zipped compartment and a compartment for essentials, the Camelbak Mini Mule gives your kids their own responsibilities whilst also staying refreshed when you're on your next trip.
Shop Now
Camelbak Water Bottles

On those hot days on the trail, the range of Camelbak Water Bottles are sure to keep you cool.
Camelbak Podium Bottles keep your drink cold for twice as long, thanks to the double wall construction.
Featuring an integrated mud cap to keep the dirt out of your drink, the Camelbak Podium Bottles have a high-flow self-sealing jet valve and an easy-squeeze ergonomic design, so there's no messing around when you're drinking on the go.
100% free of BPA, the Camelbak Podium Bottles are the best choice for riders.

Explore the range of Camelbak Podium Bottles online at Halfords now.
Shop Now